By Marshall Connolly, Catholic Online (NEWS CONSORTIUM)
4/1/2013 (3 years ago)
Catholic Online (www.catholic.org)
Climatologists connect both events to global warming.
Are you freezing in the middle of spring? Thank global warming. Ugh, not again, right? According to climatologists, two counter-intuitive phenomenon, the expansion of sea ice in the Antarctic and a cold snap in the United States could be blamed on global warming, however the conclusions still require additional peer review to confirm.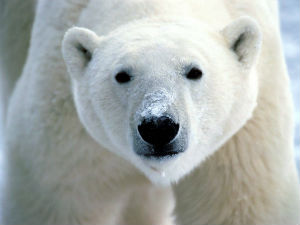 Still not convinced, are you?
LOS ANGELES, CA (Catholic Online) - Two unusual weather patterns are being blamed on global warming, although they both more involve snow and ice, not less. Americans in the eastern portion of the United States recently endured an unusual spate of cold weather, which brought freezing temperatures and snow across much of the country in late March.

Meanwhile scientists from the Netherlands are proposing in a peer-reviewed paper in the online journal, Nature Geoscience, a reason why the sea ice in Antarctica is actually expanding despite global warming.

The reason is because consistent with global warming, the planet is harboring increasing amounts of solar energy, especially in the northern hemisphere. While the average global temperature will increase over time, individual spots can expect to see unusual and extreme weather with greater frequency of occurrence.

Specifically, according to the National Oceanic and Atmospheric Administration (NOAA) melting Arctic sea ice is disrupting the jet stream, weakening it and causing extreme weather to linger for longer periods over the United States. That means slower moving storms and more snow.

The Arctic Ocean itself is also warming as it stores up more energy than at any time in modern, recorded history.

Arctic ice has already lost 80 percent of its cover and the entire Arctic is expected to be entirely ice-free during the summer in 2020, just seven years from now. The North Pole will soon be water, rather than ice and much of the arctic will be safe for navigation by ships during summer months.

Researchers have also found a way to explain what could be causing Antarctic sea ice to expand while global temperatures rise. Researchers from the Royal Netherlands Meteorological Institute say that while Arctic sea ice has been shrinking, Antarctic ice has been expanding at the rate of almost 2 percent per year since 1985.

The cause is-melting ice. As Antarctic ice melts, it creates a layer of freshwater on the surface of the ocean around the continent. Freshwater freezes more easily than saltwater, and therefore we observe an expansion of the ice.

The result isn't conclusive, and is subject to dispute even between global warming researchers. It will require further study to confirm.

It also raises another very interesting question. If Antarctic ice is expanding because of melting ice, then why isn't the same thing happening on top of the globe? The answer has to do with the difference between land ice and sea ice.

Ice which forms from snow accumulated on land is known as land ice. Ice which forms atop salt-water is sea ice.

Antarctic land ice has accumulated over thousands of years, forming glaciers that are now melting into the sea. As they melt, their freshwater runoff collects on the sea surface where it pools because it is less dense than saltwater. The freshwater freezes more easily than saltwater and this is what is causing Antarctic ice to expand. Basically, the ice is shifting from a massive glacial reservoirs on land, and reconstituting itself at sea during the winter, before melting back into the ocean and contributing to the global rise in sea-level.

Arctic ice however, is sea ice. It doesn't form as easily and when it melts, the seas water beneath it absorbs yet more energy, making it increasingly difficult for ice to reform.

The end result will be a warm, watery Arctic, while the Antarctic region will continue to see ice growth as freshwater melts off glaciers there.

Meanwhile, scientists are predicting the greening of the Arctic land regions with tundra defrosting and giving way to more plants and trees.

Climate change is a real phenomenon, and has been observed in the historical record fluctuating over millions of years. There have been times in Earth's history where CO2 concentrations in the atmosphere have been more substantial than now, and times when the planet has been much warmer and wetter than now.

The difference is the pace of that change. Global warming, caused by human activities is causing the temperature to change more rapidly than many species can adapt. This is leading to extinctions and significant disruptions to the environment.

Both people and animals will have to adapt over the coming decades to life on a warmer planet. This will happen because there is no choice, and humans in particular, are very adaptable. However, the cost we pay in the meantime and the ultimate severity of the crisis over the coming centuries is for us to decide, right now.


---
Copyright 2016 - Distributed by THE CALIFORNIA NETWORK
Pope Francis Prayer Intentions for May 2016
Universal:
Respect for Women: That in every country of the world, women may be honored and respected and that their essential contribution to society may be highly esteemed.
Evangelization:
Holy Rosary: That families, communities, and groups may pray the Holy Rosary for evangelization and peace.
---
---
---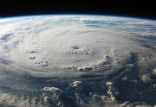 By Marshall Connolly (CALIFORNIA NETWORK)
Goodbye El Nino! The monster heating anomaly in the tropical Pacific has abated and experts now believe a La Nina event, the cool sister of El Nino, will come to dominate the tropical Pacific for at least the next year to come. It has implications for the United ... continue reading
---

By Marshall Connolly (CALIFORNIA NETWORK)
A volcano has erupted in Costa Rica with sudden ferocity, surprising experts who did not believe an eruption was imminent. The plume of ash from the volcano has caused flights to be canceled or diverted. Hundreds of people have reported to the hospital with reports of ... continue reading
---

By Marshall Connolly (CALIFORNIA NETWORK)
A researcher, who has studied volcanoes for decades, has reached out to Catholic Online to share new information about volcanic activity in the Pacific Northwest. It appears activity is spiking in the region, and neither the public, nor geologists, may be fully ... continue reading
---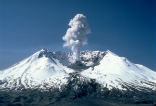 By Marshall Connolly (CALIFORNIA NETWORK)
Over the past month, we've warned about volcanoes, earthquakes, and what feels like a sudden uptick in global activity. Although all of the activity seems to fall within "normal" levels, it is still above average and making people uneasy. Now, new reports show ... continue reading
---

By Marshall Connolly (CALIFORNIA NETWORK)
Earthquakes are making the news, not because they're happening, but because they will happen soon, and they will be more violent than anything in recent memory. Great quakes threaten both the Eastern U.S. and the Pacific coast. Now a new revelation about the San ... continue reading
---

By Marshall Connolly (CALIFORNIA NETWORK)
Scientists have a new explanation for why mysterious quakes strike the Eastern U.S. when no fault lines are present. The crust of the earth is falling away beneath your feet. LOS ANGELES, CA (California Network) - Contrary to popular belief, Californians don't have a ... continue reading
---

By Kenya Sinclair (CALIFORNIA NETWORK)
Soft, cuddly, adorable little animals are slaughtered by the thousands in the name of commerce. One Russian fur farmer even admitted she felt satisfaction as she skinned some animals alive or injected them with lethal, but inhumane, drugs that slowly suffocate the ... continue reading
---

By Marshall Connolly (CALIFORNIA NETWORK)
At what point does it become criminal to promote an idea? Can any idea actually be off limits? These are questions that must be considered as the U.S. government begins a literal witch-hunt against climate change deniers and their corporate sponsors. LOS ANGELES, CA ... continue reading
---

By Kenya Sinclair (CALIFORNIA NETWORK)
With more and more nations agreeing that climate change is not only real, but also dangerous, more world leaders are making a move to save the planet. LOS ANGELES, CA (Catholic Online) - Senator Jeff Merkley took the Senate floor last week to say global warming is one ... continue reading
---

By Marshall Connolly (CALIFORNIA NETWORK)
Thirty-eight volcanoes are erupting right now. Earthquakes are making the news. Is something supernatural about to occur? LOS ANGELES, CA (Catholic Online) - "Take care that no one deceives you," Jesus admonished his disciples in the book of Matthew. The Disciples were ... continue reading
---
All Green News