Jobless claims historic low! - Why workers are getting raises this year, thanks to President Trump
---
President Trump has done more for Americans than many are willing to admit.
Say what you will about President Trump, but American workers are starting to "win" under his administration. Jobless claims have reached a 45-year low, and that should mean rising wages for most. Combined with tax cuts, the American economy can expect a boom in the months to come.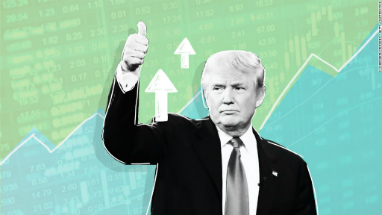 Workers are finally being dealt back into the American Dream, thanks in part to President Trump's economic policies.
LOS ANGELES, CA (California Network) - Main Street is finally set to recover from the Great Recession as Wall Street largesse finally starts to trickle down. Robust markets and tax cuts are spurring businesses to hire more workers, bringing jobless claims to a historic 45-year low. 
According to the Department of Labor, jobless claims fell to 220,000, which is the lowest level since February 1973. 
Those new jobs should come with better pay. As the labor market tightens, employers must pay more to hire and retain good workers. Employees that are refused raises can more easily take their talents to other employers for better pay. 
More jobs and better wages are combining with tax cuts to pump a lot of stimulus into the economy. Tax cuts mean workers will have more money to spend which increases the "velocity of money" through the economy. As money circulates faster in higher volumes, more jobs must be created to meet demand. That drives an upward spiral of higher wages, more consumer spending and more job creation. 
The by-product of this growth will be inflation. While pay will increase, rents and housing prices will also rise. The Federal Reserve will raise interest rates, which makes it harder to buy a home or a car. Over time, the cycle will reverse on its own. The only question is when. 
Until the Trump tax cuts, many economists warned a recession was imminent. However, the tax cuts may have stalled this recession by at least a year or longer. But the cuts are not permanent for the middle class, and as the taxes return, spending will slow. This could trigger the opposite effect of the cuts, leading to a recession in 2019. The good news is President Trump and his team have bought a lot more time to prepare for such an eventuality. 
President Trump is a man with many flaws. He is widely criticized by many. However, his economy is flourishing in part because of decisions he has made, such as his tax bill. Workers should enjoy a good year this year, giving them their first taste of prosperity since 2008. That's a big deal, and one credit due to President Trump. 
---
Copyright 2018 - Distributed by THE CALIFORNIA NETWORK
Pope Francis Prayer Intentions for July 2018
Priests and their Pastoral Ministry.
That priests, who experience fatigue and loneliness in their pastoral work, may find help and comfort in their intimacy with the Lord and in their friendship with their brother priests.
---
---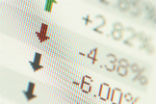 For the past 60 years, the Federal Reserve's yield curve has predicted recessions. Now, as the yield curve shows signs of inverting again, ... continue reading
---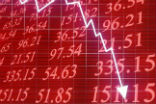 Markets have suffered their worst April start since the Great Depression, led by Amazon which lost 5.21 percent of its value in one day ... continue reading
---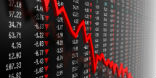 Global markets have dropped for the past few days, and just this morning have rebounded. It remains to be seen if the recovery is ... continue reading
---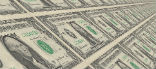 The world is richer and more productive than ever before in history. Yet, income inequality is growing the poverty is on the rise. Middle ... continue reading
---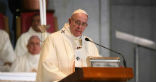 When Pope Francis accepted the chair of St. Peter, he pledged to end world hunger by 2020. By all appearances, it was an easy win. The math ... continue reading
---