Is now the time to sell? Experts say Wall Street is on a bubble, here's why
---
Federal Reserve not expected to raise rates.
Is now the time to sell on Wall Street? Stocks are on a bubble, according to multiple analysis and expert opinions. Fundamental market forces no longer justify the prices people are paying for stocks. People are buying stocks because interest rates are too low to justify putting their money elsewhere.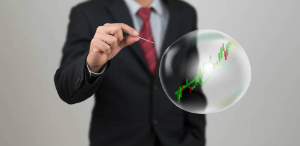 Stocks appear to be on a bubble according to many experts.
LOS ANGELES, CA (California Network) -- Smart investors put their money where it will generate the greatest returns over its period of investment. Until the Great Recession, many people simply saved money in banks, earning small, but safe returns on their money year after year.
Then, the Great Recession hit and to stimulate the economy the Federal Reserve slashed interest rates down to virtually nothing. Now savers cannot generate returns by simply saving money. Many people, dependent these returns for their retirement, have moved money into the stock market to rebuild their retirement accounts. However, this added money has caused the prices of stocks to inflate well above the values they ought to have.
This is a bubble, and several major banks, and most recently, hedge fund manager, Julian Robertson, have warned the bubble could burst. Deutsche Bank also warned today that asset prices have reached a record high. The bank issued an ominous warning:
We have been more expensive but we are approaching the peaks of 2000 and 2007 and are in line with the most stretched valuations from the 1930s on this metric and higher than the 1929 crash point.
Deutsche Bank added they did not yet see a "trigger" that could set off a correction, they still emphasized the risk for a "sudden correction."
In plain English, this means not today, but soon, the bubble is going to burst.
The cure is to raise interest rates. Higher interest rates will cause some people to sell their stocks and transfer the money to savings. The market will go into decline, but it could be a slow, controlled decline that does not wipe out people's assets.
While the rates cannot be raised too quickly, they must be raised to take pressure off the stock market before the bubble bursts. If they are not raised at all, then the pressure will continue to build.
Sooner or later, people will realize their stocks are more like tulips than actual assets, and the values will plunge overnight as others refuse to buy what they are holding.
This would be catastrophic for people who plan to retire in the near term.
The chaos on Wall Street would also result in firm closings, lawsuits, and other problems that would impact the American people directly. Millions of jobs would be lost as the nation plunges into another recession.
With Trump in office, Republicans and conservatives could be blamed for the crisis, and the political left could gain enough momentum to sweep into power. What happens after that is anybody's guess.
The Fed meets tomorrow, Sept. 20, but a rate hike is unlikely. Economic growth is high, and official unemployment is low, so they should raise the rates to cool the economy down to a sustainable level. Low interest rates also means low prices, and low prices means businesses have trouble raising wages and investing in future growth. For a business, it doesn't make sense to buy new equipment or hire more people if the returns on the investment will remain low.
On the other hand, the Federal Reserve knows that a rate hike will hurt the working class which is now buried in debt and cannot pay higher interest rates on things like credit debt, houses and cars.
Ultimately, the Federal Reserve has painted itself into a virtual corner by trying to keep rates low which helps the working class, and incentivizes people to move money from savings to the stock market. But now a rate hike is critical to saving the economy, in spite of the fact it will result in a contraction on Wall Street. A contraction, or a correction, is much better than a crash.
Unfortunately, increased rates also means it will make life harder for the working class, with some defaulting on credit debt and mortgages. If enough people default, it can cause problems in the credit markets which can also have a ripple effect on the greater economy.
A slow, but steady increase in rates is the only way out of this corner. But so far, there is no signal from the fed this is in the plans, and the longer we delay, the more likely the Wall Street bubble will burst, and bring the market down hard on all Americans.
---
Copyright 2018 - Distributed by THE CALIFORNIA NETWORK
Pope Francis Prayer Intentions for July 2018
Priests and their Pastoral Ministry.
That priests, who experience fatigue and loneliness in their pastoral work, may find help and comfort in their intimacy with the Lord and in their friendship with their brother priests.
---
---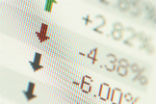 For the past 60 years, the Federal Reserve's yield curve has predicted recessions. Now, as the yield curve shows signs of inverting again, ... continue reading
---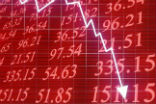 Markets have suffered their worst April start since the Great Depression, led by Amazon which lost 5.21 percent of its value in one day ... continue reading
---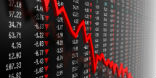 Global markets have dropped for the past few days, and just this morning have rebounded. It remains to be seen if the recovery is ... continue reading
---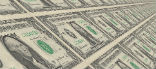 The world is richer and more productive than ever before in history. Yet, income inequality is growing the poverty is on the rise. Middle ... continue reading
---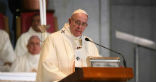 When Pope Francis accepted the chair of St. Peter, he pledged to end world hunger by 2020. By all appearances, it was an easy win. The math ... continue reading
---