Get ready for self checkout everywhere: 3.5 million retail cashiers are about to be replaced by automation
---
Even self-checkout stands may soon be replaced.
Automation is coming soon to a store near you as retailers look for ways to cut costs and improve profits. The best way to accomplish this is to eliminate labor costs. A new report now says that 3.5 million retail jobs, particularly cashiers, are about to disappear.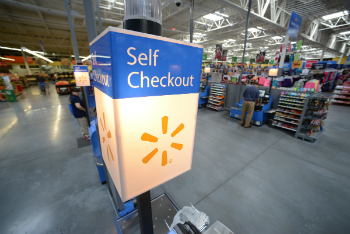 Retail cashiers often loathe self checkout stands. However, both cashiers and self checkout stands are facing replacement as new technologies threaten to eliminate the checkout process.
LOS ANGELES, CA (California Network) -- If you work as a retail cashier, now is the time to get into school or to consider a new career. Robots are being deployed in several stores across the nation as tech firms go into high gear to cash in on the latest trend in retail.
Self-checkouts have already appeared at virtually all major chains and outlets. Even these terminals may not have long to be, since firms like Amazon are working to perfect a system whereby customers can simply walk out of the store with their goods in hand, and their account automatically debited.
Meanwhile, robots that help stock shelves have already been perfected. The first robots to assist in stores have already been rolled out. More will be coming in 2018 with a steady flood of the devices coming on market after that.
An analysis by Cornerstone Capital Group says that 7.5 million retail jobs are in danger of being phased out, and 3.5 million cashier jobs will be among the first to go. Cashiers are considered the most automatable jobs in the market.
Women will be particularly affected, according to the analysis. Smaller communities will also suffer more as retail giants like WalMart provide large numbers of jobs in those areas.
Automation is coming to many industries in the next several years to come. And unlike previous revolutions in industry, there will not be as many jobs created. This is prompting many economists to ask government to consider radical solutions like universal basic income to sustain people who cannot find work.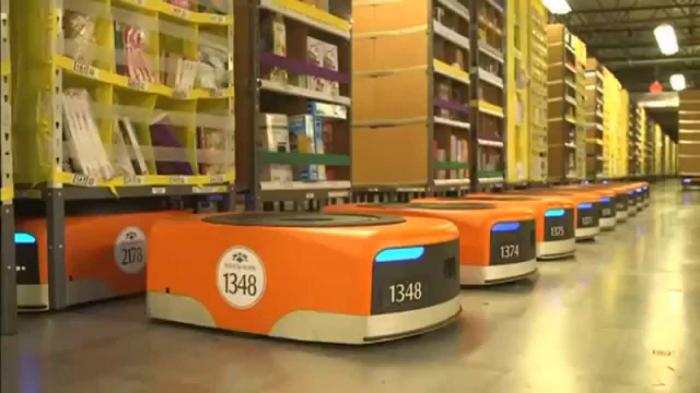 Amazon warehouses are now staffed with armies of robots, not people.
Most workers are likely to suffer surprise when they are laid off due to automation. Many people have a notion that their jobs cannot be automated. Some are correct, but even if their jobs are not automatable, they can still be impacted by automation elsewhere.
Few people understand just how massive the shift we are starting to undergo will eventually be. Over the course of the next generation, up to half of all the jobs in the world will be replaced by automation.
A universal basic income could be a pleasant solution. While the income will not be enough to provide people with a comfortable life, it will free them from worry about the basic necessities. Once free of the mandate to work for others in order to merely survive, they can seek work that is more fulfilling. They can either attend school, develop new skills, open a business of their own, or do any number of things they would rather do.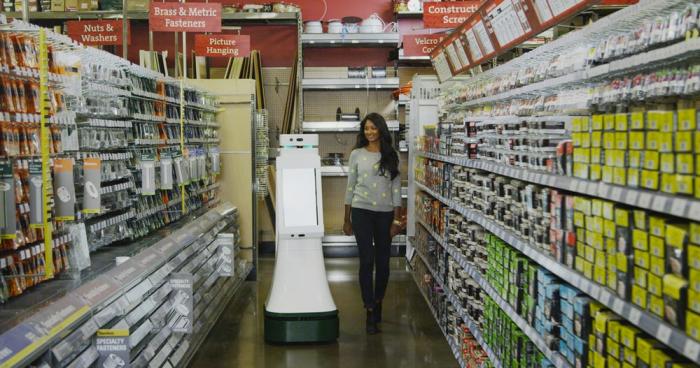 Lowes is testing a robot that can roam the aisles and assist customers.
Some critics argue that people will become lazy and will not work with a universal basic income, but this does not appear to be the case with several studies now underway. Instead, people are still working but they are working on things they want to work on, and not for others who are less likely to pay them well. They are eschewing low wage work since they are not suffering from desperation.
The last half-century has witnessed a massive transfer of wealth from the poor and middle class to the wealthy. It is, by all accounts the largest such transfer in human history. However, we are starting to see the system of capitalism, which has facilitated this transfer, suffer dysfunction due to the conversion of this wealth into political power and corruption. Neoliberal economic policies and ideology are largely to blame. The problem has become so obvious that even neoliberal economists are rethinking their approach.
The next several decades will need to see a reversal of this trend to maintain capitalism as the most efficient economic system on the planet. It is also essential to the preservation of democracy. As this transfer of wealth back to the people works, prosperity and stability should result. Automation will be key to this reversal.
But for now, the warning is clear. If you work in low wage industries and perform repetitive tasks, your job may be subject to automation, and sooner than you think. Retail workers as well as truck and taxi drivers face the greatest risk in the short term and should be planning now to exit those industries.
---
Copyright 2018 - Distributed by THE CALIFORNIA NETWORK
Pope Francis Prayer Intentions for July 2018
Priests and their Pastoral Ministry.
That priests, who experience fatigue and loneliness in their pastoral work, may find help and comfort in their intimacy with the Lord and in their friendship with their brother priests.
---
---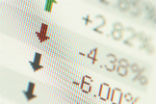 For the past 60 years, the Federal Reserve's yield curve has predicted recessions. Now, as the yield curve shows signs of inverting again, ... continue reading
---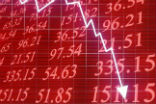 Markets have suffered their worst April start since the Great Depression, led by Amazon which lost 5.21 percent of its value in one day ... continue reading
---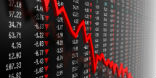 Global markets have dropped for the past few days, and just this morning have rebounded. It remains to be seen if the recovery is ... continue reading
---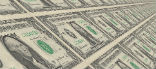 The world is richer and more productive than ever before in history. Yet, income inequality is growing the poverty is on the rise. Middle ... continue reading
---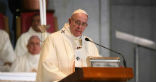 When Pope Francis accepted the chair of St. Peter, he pledged to end world hunger by 2020. By all appearances, it was an easy win. The math ... continue reading
---