WARNING: The most important article you may ever read - We need a moral revolution at the top, before pitchforks appear in the street
---
By Marshall Connolly, Catholic Online (NEWS CONSORTIUM)
7/7/2014 (3 years ago)
Catholic Online (https://www.catholic.org)
Without moral restraint, plutocrats are building their own scaffold.
An article published in 2011 in Forbes is making the rounds again and people are talking, but despite the dust on the copy, it's a timely conversation. The article by Brendan Coffey reveals that there are four companies that control 147 other companies and those 147 companies control virtually everything. So in other words, control of world markets is quite concentrated.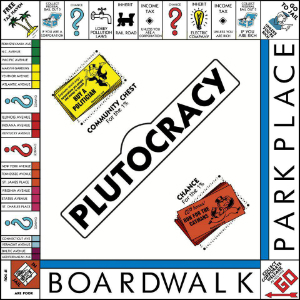 In the game of plutocracy you start by owing money to the bank and as it progresses, you owe more.
LOS ANGELES, CA (Catholic Online) - Slowly, Americans are waking up to see the nation is slipping further into plutocracy where a few wealthy people manipulate politics and markets to perpetually enrich themselves. This is how free-markets work, but without moral checks on greed, plutocracy emerges and opportunity for the individual evaporates.
This is the simple outline of the problem, and while we can bog ourselves down in minutiae, the bottom line is the same. Plutocrats at the top have become so wealthy and powerful they are beginning to pull the ladder up behind them, leaving millions of Americans without much hope of moving up the social ladder. The American Dream is evaporating as we awaken.

Let's support the spread of morals to counteract greed. Better decisions come from moral education.
That Americans are awakening to this is what makes the article penned by Brendan Coffey in 2011 so timely. According to Coffey, researchers built a digital model of 37 million companies and their connections which surprisingly showed that these millions of companies are controlled by just 147 firms. Those 147 dominant firms are themselves controlled by just four much larger firms.

None of this is engineered deliberately, it's just the product of rich people doing what they do to get richer.
Coffey wrote: "You can see where I'm headed here. That means the real power to control the world lies with four companies: McGraw-Hill, which owns Standard & Poor's, Northwestern Mutual, which owns Russell Investments, the index arm of which runs the benchmark Russell 1,000 and Russell 3,000, CME Group which owns 90% of Dow Jones Indexes, and Barclay's, which took over Lehman Brothers and its Lehman Aggregate Bond Index, the dominant world bond fund index. Together, these four firms dominate the world of indexing. And in turn, that means they hold real sway over the world's money."
Coffey then explains how these companies can manipulate indexes and other indicators which gives them a powerful influence on the world market. You can read his full article here, which in turn links back to others to support his conclusions.
Ultimately, we live in a much more economically homogenous world than we think. Those four companies are dominated by powerful stakeholders creating a power elite that is virtually untouchable.
Conspiracy theorists might be on to something when they claim that most of the world's decisions are made by a small group of perhaps a few dozen men, although there's no active conspiracy going on. Each plutocrat has just one desire, which is to enrich and empower themselves, even at the expense of their fellow billionaires. They are by no means loyal to one another.
But there's much more to this than that. When the elites number in the dozens, and power is concentrated in their hands, it leaves very little in share of voice for the people. This is becoming painfully evident in the United States, a nation which is supposed to be a republic and where people elect representatives to govern themselves. Unfortunately, the entire process is awash in corporate cash and the politicians are bought and owned by their sponsors.

Recent studies have shown that even when corporate will and public will are at odds, it is the corporate will that won legislative battle much more often. Now, elections only offer the illusion of choice as opposed to genuine choice and no matter what the people want or say, the corporate money does all the deciding.
What's most ironic about all this is that for all their wealth and power, the plutocrats are eroding the very foundation of their wealth, which is the middle class. Inequality is rising sharply and the middle class is shrinking. While we can blame President Obama, or the American welfare state, or the rise of tuition, or low minimum wages and so on, these are all red herrings. Even Obama is just a puppet of the elites.
The heart of the problem is that there is no more moral compass which governs decision making on behalf of the plutocrats. Historically, even plutocrats listened to the Church, or their American values when making decisions. Take for example Henry Ford who insisted on paying his workers enough to allow them to buy the cars they built. There are no more Henry Fords today.
Billionaire Nick Hanauer in the current issue of Politico Magazine said as much in his article, "The Pitchforks Are Coming. For Us Plutocrats." As inequality grows and the middle class disappears, the foundation of a stable society erodes, and the likelihood of civil unrest and tectonic economic upheaval grows.
Of course, it's not like the elites don't see this coming-they do, but it's human nature to ignore the threat until it's too late. Consider the first batch of aristocrats beheaded during the French Revolution. If they believed for a moment they had a date with the scaffold, they would have fled the country well before their own people turned against them.
In France, all it took was a single bad year and a government too broke to buy bread for the people, and within days to weeks, the revolution was out of control beyond anything the royal family or First Estate could do. It can happen faster than you think.
Today's plutocrats would probably contract themselves to build their own scaffold. This is why we need a moral revolution at the top, before pitchforks appear in the streets.
Having four companies in control of everything, even if by extension, is dangerous especially if the people who make decisions in those companies lack the morality to restrain their greed and ensure the social ladder stays in place behind them. It's tempting to pull the ladder up behind you and enjoy all the cake for yourself, except that history shows us that strategy never works.
We're headed into perilous times, distracted by celebrity worship, sporting extravaganzas, and hyped political scandals that approach reality-show heights in terms of drama. Meanwhile, the real scandal is the fact that our government has mortgaged the future of our nation while playing for the next election cycle, all at the behest of their corporate masters who operate behind the scenes in Washington and around the world.
It's public disengagement and unrestrained greed that have created a perfect storm of circumstances where just a few dozen men, controlling four companies, have become the economic masters of the world. In doing what they do, they have started consuming the middle class of American society in a bid to become yet more rich and powerful because this is the nature of greed.
Unfortunately, our nation may likely be just one bad year away from collapse. In 1787, the young King Louis XVI knew he faced some significant economic challenges, but he had no imagining that he was just months away from total disaster.
The warning signs are there, but nobody who can do anything is heeding them, so let us pray that when the difficulties come we remember our morals and use the opportunity to create a better future.
---
Copyright 2018 - Distributed by THE CALIFORNIA NETWORK
Pope Francis Prayer Intentions for APRIL 2018
For those who have Responsibility in Economic Matters.
That economists may have the courage to reject any economy of exclusion and know how to open new paths.
---
---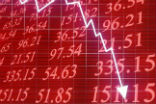 Markets have suffered their worst April start since the Great Depression, led by Amazon which lost 5.21 percent of its value in one day ... continue reading
---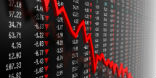 Global markets have dropped for the past few days, and just this morning have rebounded. It remains to be seen if the recovery is ... continue reading
---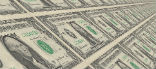 The world is richer and more productive than ever before in history. Yet, income inequality is growing the poverty is on the rise. Middle ... continue reading
---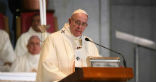 When Pope Francis accepted the chair of St. Peter, he pledged to end world hunger by 2020. By all appearances, it was an easy win. The math ... continue reading
---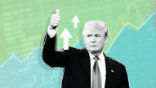 Say what you will about President Trump, but American workers are starting to "win" under his administration. Jobless claims have reached a ... continue reading
---