World's richest playboys forgot to address the world's most serious problems between parties in Davos
---
By Catholic Online (NEWS CONSORTIUM)
1/27/2014 (3 years ago)
Catholic Online (www.catholic.org)
The Davos Man is too busy enjoying himself to worry about you.
The World Economic Forum in Davos, Switzerland ended late last week and the gathering of the world's 4,000 elites produced absolutely nothing of value for the planet, despite pleas from Pope Francis himself to address the gross issue of inequality.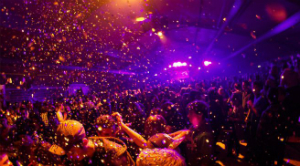 With alcohol and parties, the world's elites gathered at Davos to work on the world's economic problems.
LOS ANGELES, CA (Catholic Online) - The annual World Economic Forum is intended to aggregate world elites in one place, especially the wealthiest people on the planet, in the village of Davos, Switzerland to work out plans to solve world problems.
The annual forum is billed as an important event for the elites and an opportunity for them to show the world how much they care about the planet and its citizens.
Organize now to build a better, more Catholic world.
This year, the forum ended with virtual laughter as the world's billionaires jet-setted away from a week-long party and orgy, counting their billions as they were helicoptered from luxury suites to the airport. The conference produced nothing.
Despite a blessing and a plea from Pope Francis to come to a resolution regarding worldwide economic inequality, something which the Holy Father says is a scandal, the assorted elites instead partied most of the time, protected by snipers and paramilitary security forces.
During the event, they staged meetings and conferences, which sound almost farcical. At one event, the wealthy were exposed to the reality of "hardship" for an hour. During that hour, actors dressed as "poor people" were harassed and shot by other actors dressed as "soldiers."
If there was any true hardship, it must have been the quality of the forum's entertainment.
By night, parties raged and alcohol flowed. Is there any surprise the weeklong forum produced nothing?
Ahead of the forum, Oxfam announced that just 85 people controlled about 45 percent of the world's wealth. They also charged that the financial elites at Davos, who were mixing with political leaders that week, were guilty of actively working to undermine democracy and to manipulate legal and political systems for their own gain. Apparently because being just a billionaire isn't enough.
How can Pope Francis or anyone in the world take these people seriously if their session to discuss noblesse oblige is nothing more than a drunken bacchanal of food, drink, entertainment and sex?
There was once a sense of noblesse oblige, that that nobility had a duty to care for the poor beneath them. The idea is that while one may be a lord, if famine or pestilence came to your fief, you had an obligation to care for the peasants and serfs beneath you, even if the cost of that care came from your own purse. After all, these are the people who generate your wealth, perform your labor, and pay you rent.
Enter the "Davos Man." A term coined by the late American political scientist, Samuel P. Huntington; a Davos Man is a person so wealthy that they have no loyalty to a nation or group of people. They are international travelers and opportunists and see borders as anachronistic obstacles.
Davos Men are self-serving and have no sense of noblesse oblige because they are not reliant on any one population for their well-being. They may have passports, issued by one country or another, but they have no national loyalty.
Fortunately, with tawdry performances such as those at Davos, the world is slowly awakening to the realization that the system is broken and corrupt, and that we have been duped by the elites into fighting their battles for them and enriching them.
Even better, we have a Holy Father who is casting light on the false promise of wealth, and the dangerous seduction of greed. A Davos Man is appealing to behold, but was not Lucifer the most handsome of all?
We are fortunate to have the social doctrine of the Church to guide us. Even if our elites feel no loyalty to us, we, meaning you and me, still have a loyalty to those around us. We will provide what these people deny. Just as the Samaritan was an outsider, yet stopped to help the victim of a highway robbery, we too are asked to eschew the path of the rich man and to be good Samaritans to our neighbors.
The world's elites may do nothing about inequality. They may ignore the Pope and they may celebrate their wealth. Let them. Those who created the world's problems can hardly be relied upon to fix them. 
As individuals, we may not have the power to fix entire nations, but we can help our neighbors.
We ask you, one and all, to awaken to the sin of greed and global inequality. We invite you to choose an issue and take it to heart, from a Catholic perspective. Catholic Team Global is going to tackle this problem and many others. And we can win! Catholic Online, working with your Catholic Voice Foundation and Catholic Team Global stands at the nexus between people, technology and faith. We are the only organization that does. Our unique combination of qualities, guided by Pope Francis himself, will see us win against the challenges of poverty and inequality. We know the road will be long and the journey arduous, but we believe Christ when He promised that, "My yoke is easy and my burden is light."
Will you join us?
Join the movement for change.
---
Copyright 2017 - Distributed by THE CALIFORNIA NETWORK
Pope Francis Prayer Intentions for APRIL 2017
Young People.
That young people may respond generously to their vocations and seriously consider offering themselves to God in the priesthood or consecrated life.
---
---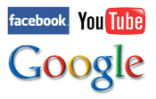 Is to time to break up the monopolies? As Google, Facebook and others grow larger, calls for their breakup are emerging. There is an urgent ... continue reading
---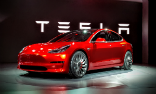 The Tesla Model 3 is a game changer for the auto industry. It is a reasonably priced, well-designed electric car that looks good. It has ... continue reading
---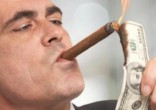 During an interview with Dutch newspaper Straatinieuws, Pope Francis explained: "I would like a world without the poor. We must fight for ... continue reading
---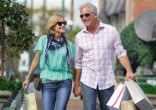 An iconic American brand with a century-long history is shutting down hundreds of stores in the face of bankruptcy. LOS ANGELES, CA ... continue reading
---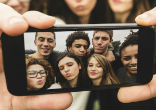 Yes, Millennials, you have a problem, but it's not your fault. This is the conclusion of Simon Sinek, the famous leadership consultant who ... continue reading
---

Copyright 2017 Catholic Online. All materials contained on this site, whether written, audible or visual are the exclusive property of Catholic Online and are protected under U.S. and International copyright laws, © Copyright 2017 Catholic Online. Any unauthorized use, without prior written consent of Catholic Online is strictly forbidden and prohibited.