Bill Gates thinks poverty will be eliminated by 2035... But he's missing this one thing!
---
The Church is in a unique position to help.
Bill Gates has said that he does not expect to see anymore "poor countries" left in the world by 2035. In his third ,claiming that the world of today was better off than at any time in history and that in 20 years, it will be even more so.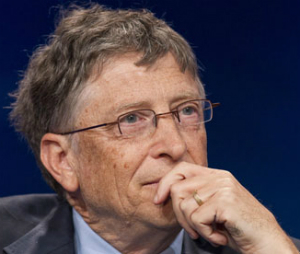 Bill Gates thinks the world will be more prosperous with absolute poverty for nations eliminated by 2035, mostly as a result of advances in medicine and technology.
Highlights
By Catholic Online (NEWS CONSORTIUM)
Catholic Online (https://www.catholic.org)
2/1/2014 (4 years ago)

Published in Business & Economics
Keywords: Bill Gates, letter, myths, poverty, poor, nations, 2035, 2025, Pope Francis, Catholic, Online
---
LOS ANGELES, CA (Catholic Online) - Bill Gates explained that a series of factors are coming together to alleviate world poverty and that standards of living will improve globally over the next 20 years. He explained in the "2014 Gates Annual Letter" that there are three myths standing in the way of progress, but that we can overcome them with understanding to build a better world.
Are poor countries doomed to stay poor?
Is foreign aid a waste?
Does saving lives lead to overpopulation?
Gates, and his wife, Melinda, are in charge of the Bill and Melinda Gates Foundation, a nonprofit which has already given over $28 billion in aid to various projects around the world. Most of those projects have dealt with health, education, and development.
However, despite his computer savvy, wealth, and generosity, the admittedly atheist Bill Gates is missing a critical component in the recipe for building a poverty-free world. It's a component mentioned by the Holy Father, Pope Francis, and it may be the most important component of all -specifically, 'Prayer and Action'.
Despite the giving of $28 billion in aid since 1997, there is today more poverty and hunger than ever before.
Still, Gates has reason to think that things will improve. Gates explained that by 2035, almost all the countries classified as "poor" by the World Bank, will be "lower-middle income or richer" by 2035. Technological advances such as the spread of the internet, vaccines, and better seeds and technology will help.
Already, the internet is ubiquitous, as are smartphones. There are now more smartphones than people on the planet and it sounds backwards, but there is wifi in regions that still lack reliable electricity and flushing toilets!
Gates explained that vaccines would lower mortality rates, which would lead people to produce fewer children. Better seeds would result in more reliable crops with higher yields, alleviating hunger.
However, before the world can reach this milestone, Gates explained, we needed to tackle three myths.
The first is that poor countries are doomed to remain poor. Gates uses the example of Africa in his letter and explains that human welfare is already improving dramatically in Africa, as well as around the world. He discussed a visit to Mexico City in 1987 where many people didn't have running water in their homes, but today most live as part of the middle class, with running water.
He cited several examples of this kind of improvement around the world including Shanghai and Nairobi. His conclusion is that many poor countries have already escaped poverty.
 
The second myth is that "Foreign aid is a big waste." Gates said this was a politically motivated "excuse" and that aid is actually a "fantastic investment." We tend to agree with him, and Gates is the first to put his money where his mouth is, having donated $28 billion dollars that he could have instead spent on a fleet of yachts and other luxurious, self-indulgent investments.
Gates explained that a lot of these programs measure and track progress, so they work quite well. He also pointed out that the United States gives out less than 1 percent of its budget to foreign aid. The figure comes to about $30/year for every American, Gates estimated.
Here's the kicker: According to Gates, every $5,000 spent on health-related foreign aid saves one child. That price tag is far below the millions that U.S. agencies typically assign to the value of an American life. In other words, he's saying that saving children in poor countries is relatively cheap.
Gates also took issue with concerns over corruption, saying it is something that should always be fought, but that it will always be present and is relatively small relative to the good the aid actually does. In  other words, the risk of corruption should not be a deterrent to aid.
Finally, he addressed the issue of aid dependency, giving historical examples which demonstrate that countries we provide aid to today become less dependent, not more, as their health and infrastructure improve.
He also pointed out, using the example of polio, that each eradicated disease, and other improvements mean less money spent later. For example, the world will save the $2 billion it currently spends now to eradicate polio once the disease is destroyed around 2018.
In his third argument, Gates dealt with the issue of saving lives, and the myth that saving lives leads to overpopulation. It's an old criticism, dating back to Malthus, or even classical Greece, if one wishes to make the stretch. In fact, Gates mentions Malthus in his letter.
However, according to Gates and his data, birth rates decline where health improves. Afghanistan, Thailand, and Brazil were all cited as examples of cases where improved health resulted in lower birth rates.
"When children survive in greater numbers parents decide to have smaller families," Gated penned.
Of course, we recognize that Gates has previously espoused various means of population control in the past, and that his means are not those of the Faith.
Despite that caveat, Gate's research appears to be carefully drawn and well argued. As he closed he mentioned that over six million children died last year, but next year, that number will be even lower.
We can't help but recognize that is one of the examples Pope Francis was talking about when he mentioned that atheists can do good in the world too, and that we should "meet them in the way."
Unfortunately, Gates IS missing a part of the equation. Interestingly, Your Catholic Voice Foundation, which is sponsoring Catholic Online and Catholic Team Global, has a unique solution that can go a long way to alleviating poverty -long before Bill Gates' 2035 deadline.
Pope Francis has set a goal of 2025 for the elimination of world hunger. The Catholic Church then, is intent of beating Gates to his goal, even if we agree with most of what he says. We'd do well to think of this as a friendly rivalry.
In order to alleviate world hunger, you must alleviate the root cause of hunger, which is poverty. To alleviate poverty, you need moral education, and the best way to provide that education is through the Church, equipped with technology that will engage students.
Fortunately, Catholic Online is the nexus between people, technology, and faith, which will allow us to make an earth-changing difference in the world. Even better, Catholic Online is tapped into the worldwide distribution network that is the Roman Catholic Church. With over 1.2 billion Catholics in the world, and millions of parish churches, hospitals, schools and aid distribution networks, only the Catholic Church has the infrastructure and the resources to alleviate world poverty.
This is why we have faith that we can beat Bill Gate's to his goal, meeting the Holy Father's challenge of a 2025 success. Of course, we have one secret weapon that Bill gates doesn't have, which is the power of prayer. Prayer, when combined with charity can change individuals, especially the givers. Thus prepared, we can accomplish anything.
We stand at a watershed moment in our history. It's possible that the world can descend further into inequality and injustice, that evil forces can spread and overtake the planet. There's plenty of bad news to fret about, especially the growing disparity in wealth distribution. We just learned this week that 85 people control half of the world's wealth and they actively use it to undermine democracy and freedom.
Yet, all of this can be turned around because no amount of wealth can deter the force of faith, which has always overcome all earthly influences. The Romans in all their might could not stop the faith. Nor has any institution since, which has tried to stop the Catholic Church, ever succeeded. No human can undermine the Holy Spirit and its works, not even armed with half of the money in the world.
Today, we're implementing a new plan that combines people, technology, and faith to alleviate world hunger and poverty while making people independent. The first phase of this campaign is to feed people while recruiting faithful Catholics to join our effort. Soon we will add components to the plan that will supercharge our success and make people healthier, independent, and faithful.
It is hoped that you will chose to join us, and to enjoy our success as we achieve it in the years to come.
We stand at the nexus of people, technology, and faith. Where do you stand?
Pope Francis calls for your 'prayer and action'...
---
Copyright 2018 - Distributed by THE CALIFORNIA NETWORK
Pope Francis Prayer Intentions for APRIL 2018
For those who have Responsibility in Economic Matters.
That economists may have the courage to reject any economy of exclusion and know how to open new paths.
---
---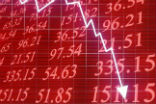 Markets have suffered their worst April start since the Great Depression, led by Amazon which lost 5.21 percent of its value in one day ... continue reading
---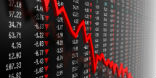 Global markets have dropped for the past few days, and just this morning have rebounded. It remains to be seen if the recovery is ... continue reading
---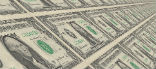 The world is richer and more productive than ever before in history. Yet, income inequality is growing the poverty is on the rise. Middle ... continue reading
---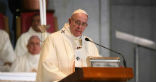 When Pope Francis accepted the chair of St. Peter, he pledged to end world hunger by 2020. By all appearances, it was an easy win. The math ... continue reading
---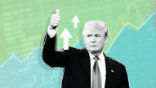 Say what you will about President Trump, but American workers are starting to "win" under his administration. Jobless claims have reached a ... continue reading
---