Part 1: Unshakable Joy
---
"Rejoice in the Lord always. I will say it again: Rejoice!"  Philippians 4:4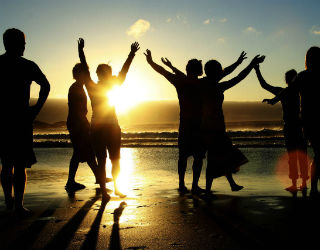 "Rejoice in the Lord always. I will say it again: Rejoice!" Philippians 4:4
Joy vs happiness. Happiness and joy appear to be similar, but they are very different. There are subtle nuances that help us discern which is which. Happiness is a feeling, as one would experience when enjoying job success, the birth of a child, or buying a new home. It is often dependent on what we do, or experience, and is accompanied by temporary positive feelings. The problem with focusing on your happiness rather than joy, is that happiness can be fleeting, while joy is enduring and unshakable. Truth is, happiness, and human feelings, come and go especially in times of adversity, but joy is lasting, and is accompanied by a deep, abiding peace that surpasses understanding.
"Then the peace of God that surpasses all understanding will guard your hearts and minds in Christ Jesus." Philippians 4:7
 Joy Does Not Change With Circumstances
Joy does not change with circumstances, but rather over rides times of struggle, helping you to see the silver linings in every situation, even when life gets difficult and/or complicated. It helps you rejoice in the Lord at all times, putting aside negative, destructive feelings such as fear, sadness, anger and angst, replacing them with the gentle knowing that all is well as you place your trust in Jesus. Unlike happiness, instead of being a feeling, joy is more of a trusting state of mind in concert with a peaceful heart. It is a manifestation of the fruit of having the Holy Spirit with you,  through gratitude to God for blessings received.

Joy Is the Result of Knowing You Are Loved
Joy is a blessed gift from God, received through His grace. It is the result of knowing you are loved by God and lovable in His sight; thereby enabling you to be comfortable in your own skin. A joyful heart does not solely depend on things always going well, or others perceptions of you. It is more about walking in gratitude and trusting in Jesus. 
Certainly it is not easy to rejoice always in times of adversity. Yet, through prayer, and God's grace, we are able to hop over great emotional and situational hurdles. In essence, happiness is more about how we feel, but joy reflects a much greater reality that stabilizes us through the storms of life.
 "Jesus looked at them and said, "With man this is impossible, but with God all things are possible."  Matthew 19:26

© Copyright 2018   |  Distributed by News Consortium________________________________________________________
Chaplain Adele M. Gill, RN, BSN, ABDA is author of 3 books including "From Broken to Blest: Embracing the Healing that Awaits You," written with Dr. Verna Benner Carson. From Broken to Blest is now available on Amazon and Barnes at Noble in print, Nook & Kindle versions.  Click here for more info: 
 https://amzn.to/2pNt9Sk
---
Copyright 2019 - Distributed by THE CALIFORNIA NETWORK
Pope Francis Prayer Intentions for January 2019
Young People and the Example of Mary.
That young people, especially in Latin America, follow the example of Mary and respond to the call of the Lord to communicate the joy of the Gospel to the world.
---
---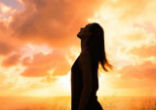 "If it is possible, as far as it depends on you, live at peace with everyone." Romans 12:18 Peace. What a blessing it is when we are ... continue reading
---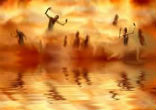 Among the many problems within our Church today is the fact that too many Catholics do not know or live their Faith. This is in large ... continue reading
---
---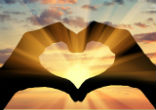 When Jesus spoke again to the people, he said, "I am the light of the world. Whoever follows Me will never walk in darkness, but will have ... continue reading
---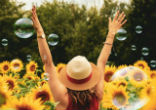 "The joy of the Lord is your strength." Nehemiah 8:10 Joy abounds. I recently wrote about joy in a recent blog entitled, 'Unshakable Joy.' ... continue reading
---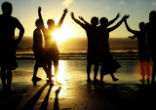 "Rejoice in the Lord always. I will say it again: Rejoice!" Philippians 4:4 Joy vs happiness. Happiness and joy appear to be similar, ... continue reading
---