Always a Reason for Hope
---
When we look at hope through the eyes of our own humanness, it is easy to see it simply as optimism... a positive attitude. Yet through the eyes of faith, hope is so much more...For when feelings of hope merge into faith-filled petitions, asking The Lord for His help, it is an entirely different matter...Things change for the better and worry dissipates swiftly!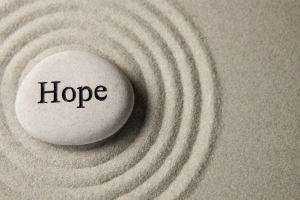 For hope-filled prayer is powerful, full of confident anticipation that The Lord will hear your plea and answer you in His own special way and time. When you offer hope-filled prayers for yourself or someone else, you know that God is in control, and you defer to Him to take care of whatever you ask of Him. When you offer hope-filled prayer, the challenge or concern is essentially "off your desk," as you wait expectantly to see what He will do.
When you confidently place your hope in God, your hope will not wax and wane as when it is merely based on feelings of human optimism. The truth is, feelings come and go like the wind; however, hope, steeped in faith, is enduring. Sure, we all have the temptation to take back our prayer requests and try to "fix" things ourselves, but most often it just complicates things...But the Lord is patient, kind and merciful; He will wait for us to return it to Him, leaving it once again in His loving, healing hands.
So go on...Take a look at what is bothering you today. Make a list if it will help. Specifically, look at the areas where you are hope-challenged. Are you concerned about your job security, your children, your parents, or finances? Truly, there is always a reason to hope...And when you place your heartfelt prayer request in God's hands, you can know, beyond a shadow of a doubt that you and your loved ones are in the best of hands. In His omnipotence, He has the answer before you even pose the prayer...And He will show you the way to go. He will send the Holy Spirit of Jesus to help you in the most practical ways, giving you even greater reason to place your hope in Him!
---
Copyright 2018 - Distributed by THE CALIFORNIA NETWORK
Pope Francis Prayer Intentions for FEBRUARY 2018
Say 'No' to Corruption.
That those who have material, political or spiritual power may resist any lure of corruption.
---
---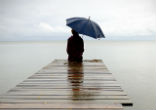 "I feel so incomplete," the Pastor announced at the end of the Mass. CANASTOTA, NY - The parish we had visited during a recent trip had ... continue reading
---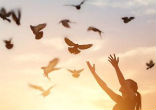 "If God is for us, who can be against us?" (Romans 8:31). This Scripture serves as a powerful reminder that when God is on our side, when ... continue reading
---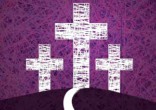 Happiness is often a matter of mind over matter - but true joy is a spiritual gift that comes solely through the grace of God. For many, ... continue reading
---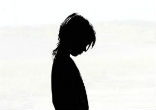 Clinical depression is so prevalent these days that well over 21 million Americans experience it every year. Most come to understand the ... continue reading
---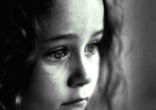 The following is adapted from Adele M. Gill's new inspirational self-help book entitled, 'From Broken to Blest: Embracing the Healing that ... continue reading
---