The Importance of a Regular Daily Devotional Time
---
Do I have a daily devotional time?  Do I realize how important it is?  Those are good questions to ask.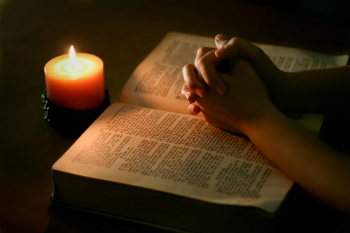 Do you have a daily devotional time?
We have all heard of the importance of a daily devotional time.  Probably most people reading this do have some kind of regular devotional schedule.  So I will simply turn this into a personal testimony about what I have learned regarding a devotional time.
In the past years, I have sought God in one manner or another.  My schedule was irregular.  My seeking was irregular.  It is not that I wasn't seeking God, but I was seeking to fill certain gaps of knowledge regarding walking with the Lord, so I would study one topic, then another, flitting from here to there, from topic to topic.  As gaps were filled in, like a big puzzle with the pieces coming into place, the seeking became more steady, more regular in certain areas.  I had found what worked for me in terms of daily devotionals.
I don't think what works for one person necessarily would be the same as for another.  We are all members of one body, but we are all called to different tasks.  So our seeking, our work, and our prayers, while there may be some similarities, will probably have some differences simply because we are all different. Plus, I believe, and the scriptures show, that the Lord deals with each of us as individuals according to our circumstances, callings, and gifts.  To the rich young ruler he said, "how readest thou?"  When Jesus sat watching people give gifts at the temple, he said the poor widow had given more than all the rich.  Jesus knows our circumstances.  What he requires of each of us in those circumstances is different for all of us, so it is not possible to have a "one devotion fits all" type of scenario.  It is necessary for the Holy Spirit to guide you to your own destiny in this.
But what I have found is that there is a place of certain prayers and devotions that when I am regular with them, it changes the whole texture of the day.  When we connect with God the first thing in the morning, and this may seem like a crazy analogy, but I liken it to us carrying a shower curtain that we need to hang on rings on a curtain rod.  At first, we are holding the full weight of the shower curtain in our arms.  As we we go through our regular devotions, we are transferring the weight of the day from ourselves to the heavenly kingdom one ring at a time.  And if we do enough prayer work, Bible study, scripture confession, and whatever the Lord leads us to do, the weight of the day is transferred to heaven, one spiritual discipline at a time.  "Casting your cares upon him for he careth for you."   There is a definite switch in the feel and experience of the day.  We can go through the day in a place where the struggles that are going on around us bypass us.
Why?  "A thousand shall fall at my side and ten thousand at my right hand, but it shall not come nigh me." "The Lord God is a shield for me."  We can confess the Word of God, and God makes it good.  God's Word out of His mouth in heaven creates universes.  But he gave Adam, and the Adamic race, which means us, humans, the ability to name things.  So while God creates universes, correspondingly, here on earth, the Lord gives us, His children, His sons and daughters, the ability to speak His Word and God watches over His Word to perform it here on earth.  So as we speak God's Word out of our mouths, the angels hearken to the voice of His Word.  It comes to pass as we continue to speak it.
How do you know you have the right devotions or spiritual disciplines?  When you find the devotions that work for you, you will not want to stop.  If you are bored or restless, keep praying and seeking guidance as to what to do.  I said at the beginning it took me a while to find what worked for me.  When you find what works for you, you would no more think of stopping them, then you might think of stopping your daily cup of coffee to get you going in the morning.  Certain things you do, you do because they work for you, and keep you going.  The proper devotions are like that.  You will notice the difference when you do them, as compared to days when you might forget to do them, and once you "taste and see that the Lord is good", once you taste and see how much a particular daily devotion works for you, you will want to continue it.
---
Go-Ye is a site that focuses primarily on Christian topics. John 3:16
---
---

"My grace is sufficient for you, for power is made perfect in weakness." 2 Corinthians 12:7-10 Every day, through God's ... continue reading
---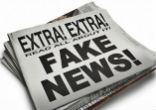 Fake news is the lowest form of journalism known today. Yet print, internet, and broadcast media bombard us every hour of every day, ... continue reading
---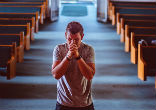 'The fervent prayer of a righteous person is very powerful.' James 5:16 Sometimes we can go at it alone, yet other times we need God's help ... continue reading
---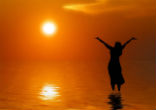 "And may you have the power to understand, as all God's people should, how wide, how long, how high, and how deep His love is. May you ... continue reading
---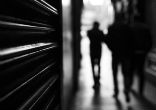 Sunday's Gospel command (Matthew 8:16-20) to make disciples of all nations baptizing them in the name of the Father, the Son and Holy ... continue reading
---