Come, Come, Emmanuel!
---
Looking forward to the birth of Christ
The days leading up to Christmas are a time of reflection and anticipation for Christians around the globe. Christians are looking forward to the celebration of the birth of Jesus Christ. In many ways Christians adults become child-like in their excitement. It's not the excitement of getting that new toy you asked Santa for, but an excitement for the joy and hope that Jesus brings into this fallen world. It's a mature excitement. It's a chance to reflect on the errors of the past year and to commit to start again, with a rebirth of Christian faith, hope and love.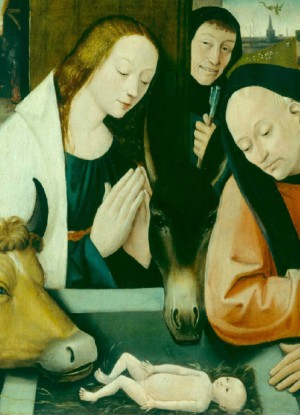 a href="https://youtu.be/Fc2VcQkPcHA" target="_blank" title="music video">O Come, O Come Emmanuel is a traditional Christmas song. The lyrics themselves call for the coming of Emmanuel. His coming portends the hopes of the Christian community. The hope that Israel, as a symbol for the whole world, will be rescued from its sin as the world waits, sorrowful and lost. The hope of being in the light of Jesus, the light of the world. The hope that the gates of heaven will be opened to all, even though we are all sinners. The hope of wisdom; not worldly wisdom but the wisdom of God. The hope of peace throughout the world.

Though there are several melodies associated with the hymn, one of the more predominant melodies originated in 15th century France. This melody is quiet and reflective, and sounds almost chant-like. While popular, in many ways it does not reflect the joyous excitement that Christians feel this time of year.
Steve Angrisano has written his own melody for the hymn which does express this joy. His song, Emmanuel, captures the exuberance and anticipation of the Christian community. His lyrics follow the traditional lyrics in many ways, though he does make some changes to them. Most notably, Steve has replaced "Rejoice! Rejoice! Emmanuel, shall come to thee, O Israel" with "Come, come, Emmanuel! Son of God appear. Heaven and earth rejoice, salvation is drawing near." This change imbues a change in the sense of the song, from one of passively waiting to one of actively calling on Emmanuel.

The entire song has a bouncy, playful, happy feeling, as one would expect to hear while waiting for the birth of the son of God. Listening to it brings one into the spirit of Christmas, expressing the expectancy of the day. Though the traditional hymn is certainly beautiful, in this writer's opinion Steve Angrisano's version is more reflective of the joy and wonder of the celebration.
Merry Christmas to all.
---
A blog dedicated to understanding Christian rock
---
---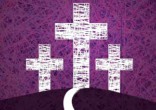 Happiness is often a matter of mind over matter - but true joy is a spiritual gift that comes solely through the grace of God. For many, ... continue reading
---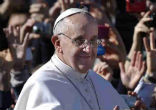 This past March 13, we celebrated the fifth anniversary of Pope Francis's election to the papacy. I recall five years ago watching EWTN's ... continue reading
---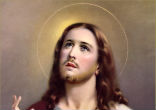 Jesus said to them, "Come after me, and I will make you fishers of men." Mark 1:17 As Christians, we have the extraordinary opportunity to ... continue reading
---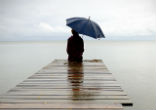 "I feel so incomplete," the Pastor announced at the end of the Mass. CANASTOTA, NY - The parish we had visited during a recent trip had ... continue reading
---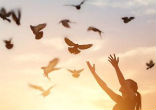 "If God is for us, who can be against us?" (Romans 8:31). This Scripture serves as a powerful reminder that when God is on our side, when ... continue reading
---