Series: Growing Up Catholic
---
Mom's Legacy of Faith
Today I have a personal story to share about growing up Catholic. I have many memories of Sundays spent as a young girl going to church and trying hard to keep the Sabbath holy. I'm sure you've heard many half believable stories from your grandparents about how tough life was back in the day, walking miles to school, etc. But that is exactly how it was trying to get to church with Mom each Sunday. What an experience!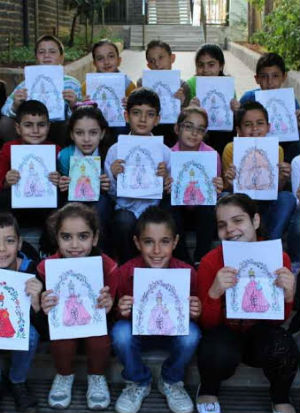 Growing up Catholic (acnuk).
My mother, a poor single parent raising three children, suffered dearly with mental illness and epilepsy. However, she always made sure that she, my brother, sister and I got to church every Sunday per Catholic doctrine. To do so, while I was in elementary school, that meant us walking a mile-and-a-half to church as she did not have a driver's license, we did not have a family car, and there was no bus line in our rural community in Upstate New York.
My Mom had a lot of rules that we three kids did not always understand when we were growing up. One of them was that if we got to church after the gospel reading started, and that was mostly every week, we had to stay for the next Mass. Trust me, we got a big Bible lesson and 2 sermons each Sunday as we stayed week after week, year after year for two masses in a row because we were late from walking the mile and a half to get there.
To this day, I still remember well many of the Sunday readings because of the repetition. At the time, it seemed like senseless redundancy to me to stay for two Masses. Yet in adulthood, I have reveled in the curiosity and familiarity I have for the Bible today. In that way, it was actually a blessing to stay for two Masses each Sunday, as it helped stoke the flames of faith inside of me at a very early age. In later years I realized that with having a learning disability, the redundancy actually was helpful in growing my faith!
Many days we would stop at the laundromat before Mass, and because the church was also near the grocery store, we would go to church for Mass, then do the grocery shopping afterwards because of the close proximity to the church. Feeling like controlled chaos, this all made for quite a Sunday morning for us all! My mother called it an "adventure," "killing 2 birds with one stone," and sometimes she referred to our unusual Sunday activities as "making hay when the sun shines."
In my young mind, it was all just too much! However, over time, Mom's Sunday rituals taught me the importance of going to Mass regularly and the power of patience and persistence. Patience to go along with her weekly Sunday activities, and persistence in trying to help her accomplish her ambitious Sunday chores. Back then, Mom only would miss church if she was really sick with the flu, or a heavy Upstate snow made it impossible to get to church. In that case, she would insist we pray extra prayers throughout the day to make up for missing Mass, which she indicated was considered a mortal sin.
Today, I look back and I would say my mother was truly a devout Catholic. From these Mass excursions with her, I learned the importance of setting a Christian example for others, even at an early age. After living a life sorely challenged by mental illness and, later, Alzheimer's, Mom passed away last year at the age of 92. Despite the fact that she lived in poverty most of her life and endured severe mental illness ongoing, her legacy was her unending faith in the Tri-une God. Through all this, I am sure of one thing: the baton of faith, her personal legacy, has been passed on, and for that I am eternally grateful!
"Consider it pure joy, my brothers and sisters, whenever you face trials of many kinds, because you know that the testing of your faith produces perseverance. Let perseverance finish its work so that you may be mature and complete, not lacking anything."
James 1:2-8
 © 2016, Distributed by THE NEWS CONSORTIUM.
---
Copyright 2019 - Distributed by THE CALIFORNIA NETWORK
---
---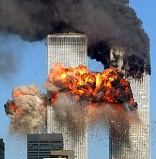 On September 11th and the immediate calendar pages to follow there were appointments to keep, needs to tend to and goals to meet creating ... continue reading
---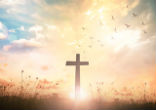 "11 As you know, we count as blessed those who have persevered. You have heard of Job's perseverance and have seen what the Lord finally ... continue reading
---
---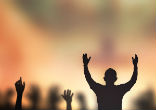 "For all have sinned and fallen short of the glory of God." Romans 3:23 Once I was in the hospital for 5 days and had a seemingly constant ... continue reading
---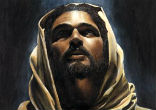 "Therefore, there is now no condemnation for those who are in Christ Jesus, 2 because through Christ Jesus the law of the Spirit who gives ... continue reading
---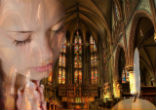 It should trouble the hearts of all Catholics to see how we have lost the sense of the Sacred within our Church buildings, where for the ... continue reading
---