Should you be waiting in prayer?
---
I will worship while I am waiting on You, Lord
Lately my life has been in a place of waiting. Waiting on God. Waiting to see Him connect the dots with the things He is doing in my life. Waiting on Him to take the the blender of emotions and happenings that have been my life this year so far and see what He intends to do with them.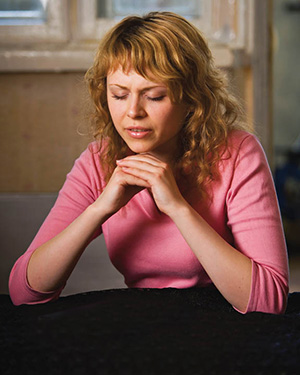 Sometimes it's ok to wait. Should you be waiting in prayer?
span style="line-height: 1.22;">NASHVILLE, TN - When it's all wait and no action, I realize that can be a bad thing; however, I've come to realize this year that I've done very little waiting in my life and have been all action. I've tried to take the reigns of my life away from God and keep the control to myself. Sure, I may have asked Him to come along with me, but I certainly haven't given Him permission to lead my life. And so, now I'm waiting...
I'm waving the white flag of surrender. I give up.
I'm tired of fighting to have my plan for my life laid out as I wish for it to be laid out. My plan sucks.
I'm done trying to will my plan into motion and arrange things in my life according to my plan. My plan sucks.
Light a prayer candle and pray
I'm done driving this ship, I'm done struggling to hold on to control. My plan sucks.
No doubt has my life's journey produced many fruits. No doubt has there been much laughter, love, and happiness, but ultimately there's still something missing. I always find myself seeking more, looking for something different, trying to fulfill the unfulfilled. Ultimately, what I seek is relationship with Christ and the joy which only He can give. This joy comes from living inside the will of the Father - HIS PLAN, NOT MY OWN.
So while I deepen my relationship with Christ, I will wait. I will let go of control and I will wait. And while I wait, I will remind myself of the condition my heart should be in while I wait, which is so beautifully described in this song..
WHILE I'M WAITING
By John Waller
I'm waiting
I'm waiting on You, Lord
And I am hopeful
I'm waiting on You, Lord
Though it is painful
But patiently, I will wait
I will move ahead, bold and confident
Taking every step in obedience
While I'm waiting
I will serve You
While I'm waiting
I will worship
While I'm waiting
I will not faint
I'll be running the race
Even while I wait
I'm waiting
I'm waiting on You, Lord
And I am peaceful
I'm waiting on You, Lord
Though it's not easy
But faithfully, I will wait
Yes, I will wait
I will serve You while I'm waiting
I will worship while I'm waiting
I will serve You while I'm waiting
I will worship while I'm waiting
I will serve you while I'm waiting
I will worship while I'm waiting on You, Lord
Sometimes it's ok to wait. Should you be waiting in prayer?
Laughs and Love, Jackie:-)
---
---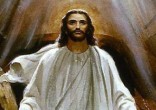 Going through the checkout at the shops I got talking with the girl behind the cash register who proceeded to tell me that Good Friday was ... continue reading
---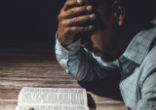 Have you ever cried out to God to remove a 'thorn,' a problem from your life? Even St. Paul experienced ongoing weakness, which Scripture ... continue reading
---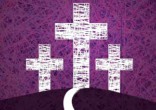 Happiness is often a matter of mind over matter - but true joy is a spiritual gift that comes solely through the grace of God. For many, ... continue reading
---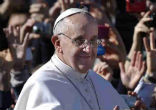 This past March 13, we celebrated the fifth anniversary of Pope Francis's election to the papacy. I recall five years ago watching EWTN's ... continue reading
---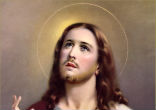 Jesus said to them, "Come after me, and I will make you fishers of men." Mark 1:17 As Christians, we have the extraordinary opportunity to ... continue reading
---