Learning to Make Time for the Holy Spirit
---
Be lowly and humble before God
Prosperity can be dangerous. When things are going well and we are successful, we have a tendency to turn in on ourselves. We like to believe that our prosperity and success are the results of our brilliance and our unique abilities. Although our cooperation with the gifts we have been given is essential, what we fail to realize is that we are a conglomerate of many factors, all of which contribute to who we are. Often our talents and abilities are the results of decisions that were made for us, especially by our parents and family members. Genetics also have a role. So we should learn to recognize that while we possess a free will, this is but one factor that contributes to our journey in this world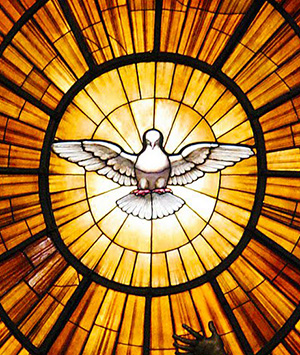 We must set aside time every day to give permission to the Holy Spirit to work in us.
FAYETTEVILLE, NC - Prosperity can often prevent us from letting go of our selfishness. Holiness is about learning to let go of our limited egos in order to make room for the Holy Spirit. The reason that Jesus often praises the lowly and the humble of this world is not because God prefers an underdog. Rather, it is often those on the margins of society who have come to recognize their vulnerability and their dependence on God. In contrast, the rich and powerful often labor under the illusion that their circumstances are solely the fruit of their own effort.
God give me understanding that I may keep your law and observe it with my whole heart. Psalm 119.34


To be lowly and humble before God, however, does not mean that we cannot be successful, powerful, or rich. Some people in this world have been given the opportunity to excel in their respective fields, and in and of itself this is not a bad thing. The key is that such people need to recognize that the gifts and resources they have been given are not the result of their superiority. They must realize that they have been given their status in order to serve. Power and wealth must be orientated towards service and communion. In this way, we must all learn the art of self-forgetting that informs us that our lives have meaning which extends beyond our limited perspectives.

Light a virtual candle for those you love
The hardest lesson for us to learn is that we are weak and in need of salvation. The things of this world and the comforts they afford can become illusions which ensnare us. If we are not careful, the good things we have been given can drown out the work of the Holy Spirit. The humble heart lets the Spirit purify the layers of attachment and disorder caused by sin. As this purgation takes hold over years of patient waiting, the believer comes to realize that in the end the mystery of our lives is less about what we do and accomplish. Rather, it was always about what the Holy Spirit wanted to do through us and in us.
When we make time for prayer and the things of God, we create the opportunity for the Holy Spirit to perform this important work. God will not intrude upon our free will, but rather patiently waits for us to give Him permission. We must set aside time every day to give permission to the Holy Spirit to work in us. The essence of prayer and meditation is that we integrate receptivity and openness to the Holy Spirit into our schedules and lives.
Deacon Ian VanHeusen is studying to be a priest for the Diocese of Raleigh, NC. He blogs regularly on prayer and meditation at www.contemplatio.us.     
See our wonderful prayer books
---
Copyright 2018 - Distributed by THE CALIFORNIA NETWORK
Pope Francis Prayer Intentions for FEBRUARY 2018
Say 'No' to Corruption.
That those who have material, political or spiritual power may resist any lure of corruption.
---
---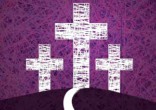 Happiness is often a matter of mind over matter - but true joy is a spiritual gift that comes solely through the grace of God. For many, ... continue reading
---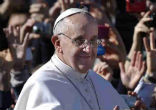 This past March 13, we celebrated the fifth anniversary of Pope Francis's election to the papacy. I recall five years ago watching EWTN's ... continue reading
---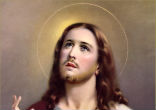 Jesus said to them, "Come after me, and I will make you fishers of men." Mark 1:17 As Christians, we have the extraordinary opportunity to ... continue reading
---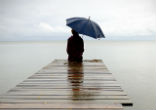 "I feel so incomplete," the Pastor announced at the end of the Mass. CANASTOTA, NY - The parish we had visited during a recent trip had ... continue reading
---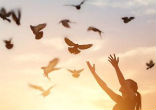 "If God is for us, who can be against us?" (Romans 8:31). This Scripture serves as a powerful reminder that when God is on our side, when ... continue reading
---