Why do We Tolerate Hollywood's Assault on the Sacrament of Marriage?
---
As we cheapen marriage, we lessen its value to us as individuals.
How can we as a society defend marriage when we allow to be in the same class as a game show? Specifically I mean the companion TV shows The Bachelor and The Bachelorette. For all of the shows protestations of trying to find life long happiness and love for the people that appear on the show, these shows have taken a Sacrament of the Church and turned it into a game. Keep in mind that the people that appear on the shows are contestants. They are competing in a game complete with rules and a method of elimination not unlike many games we play as kids. What these two shows have done is cheapened marriage. I suppose it would be different if the contestants actually found true love but, precious few actual marriages have come from the eighteen combined seasons of these shows.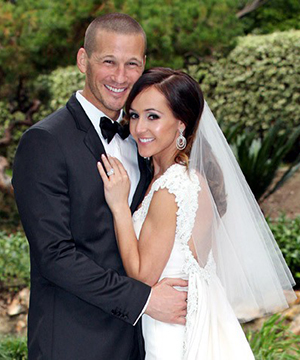 Hollywood has cheapened marriage by representing it as a game.
span style="line-height: 1.22;">DENVER, CO - What do we actually get from watching these shows? A little racy TV? Seeing the inside of a mansion or some exotic scenery? People making out in a hot tub? I suppose from one point of view, it is just as bad as many other shows, but for some reason these two shows have always hit me differently. Perhaps because it so blatantly trashes a Sacrament. Of course, marriage is the easiest one to hit. We probably aren't ever going to see a show about Reconciliation or Anointing of the Sick. However, the faithful did rise up earlier this year in protest when Harvard promoted a Black Mass, so at least the Eucharist is safe..for now.
 
To be honest, I've thought about this game show mentality about The Bachelor and The Bachelorette for quite some time, actually when the second season started. I've had conversations with friends and family about it. I of course, have a variety of responses from complete agreement to "it's just a TV show, get over it." Well, sorry, I can't get over it, and I don't want to.
Pray for the sanctity of marriage.
What caused me to finally write about this was seeing the promos for a new show called Satisfaction on the USA network. This show tells the story of an unhappily married couple who look for love and well, satisfaction, through prostitutes and infidelity. I'm going to spoil it for you and tell you that the husband catches his wife with her gigolo. He ends up with the gigolo's phone and takes the gigolo's place with a couple of clients.
Neither the husband nor the wife seem interested in ending their marriage (because they supposedly love each other) but neither make an attempt to stop the infidelity. And this is a TV show where we are expected to feel sorry for the characters? Or in some way relate this to our own life or marriage?

As a married man, I get that marriage is not always easy. It's hard. It's really hard sometimes. But where in the heck is the logic in attempting to save a marriage through infidelity and prostitution? And let's not forget the third piece of this insane puzzle. As I sat open mouthed and speechless on my couch, my wife very accurately pointed out that this was just another way to get pornography on regular TV. As usual, she was spot on.
I did not view the actual show (I've read numerous reviews and accounts), but rest assured there was plenty of racy scenes like I saw in the commercial. Infidelity, prostitution and pornography: an advertising trifecta to lure unsuspecting and gullible people with. Combined with the game show aspect of The Bachelor and Bachelorette, and the attack on marriage and the degradation of a Holy Sacrament is complete.
 
I want marriage to be a sacred institution. I think as a society we need to encourage this reverence. As we cheapen marriage or anything else we hold sacred, we lessen its value to us as individuals, as married couples, as families and as a society. One of the teachings of the Church is that marriage provides husbands and wives a vehicle to love each other as Christ loved the Church and to experience a supernatural state within the marriage bond. When we experience difficulty in the marriage life, turning to infidelity, prostitution or pornography disrupts that grace.
Treating marriage like a game show does the same, at least in my book. As far as these TV shows are concerned, whether through subtle or straightforward assaults, Satan has done his job. Now it's up to us to resist through prayer and the grace of God.
Prayer books help light the way.
---
Copyright 2018 - Distributed by THE CALIFORNIA NETWORK
Pope Francis Prayer Intentions for APRIL 2018
For those who have Responsibility in Economic Matters.
That economists may have the courage to reject any economy of exclusion and know how to open new paths.
---
---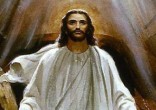 Going through the checkout at the shops I got talking with the girl behind the cash register who proceeded to tell me that Good Friday was ... continue reading
---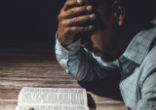 Have you ever cried out to God to remove a 'thorn,' a problem from your life? Even St. Paul experienced ongoing weakness, which Scripture ... continue reading
---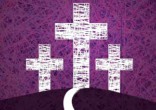 Happiness is often a matter of mind over matter - but true joy is a spiritual gift that comes solely through the grace of God. For many, ... continue reading
---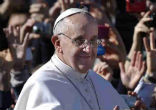 This past March 13, we celebrated the fifth anniversary of Pope Francis's election to the papacy. I recall five years ago watching EWTN's ... continue reading
---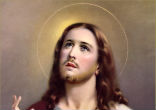 Jesus said to them, "Come after me, and I will make you fishers of men." Mark 1:17 As Christians, we have the extraordinary opportunity to ... continue reading
---