---
The ways of relating to the Lord.
Prayer changes and adapts to the circumstances of our life. We will pray differently after we have worked hard all day and are tired as opposed to when we are just waking up in the morning. The rhythms of our life will also alter how we relate to the Lord. Learning how to adapt our prayer is not so much a one size fits all.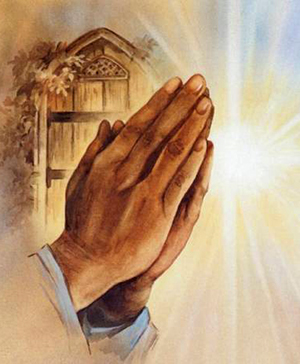 Let prayer be your anchor to the Lord.
ELIZABETH CITY, NC - The Apostolic tradition, integrating both Eastern and Western Christianity, proposes a vast variety of ways of relating to the Lord. The saint is the one who has learned how to harness prayer as the life force of daily activity.

The problem is that people get stuck into patterns of prayer that can limit their potential. They do not allow their prayer life to mature and expand. This does not mean that we should abandon a consistent regiment of prayer.

Prayer is a refuge, light a virtual prayer candle

As a deacon, the main structure of my prayer is the liturgy of the hours. For others, it may include a daily recitation of the rosary or a set series of litanies and novenas. Such a rhythm of prayer is essential. The problem comes, when we think that our prayer is limited only to our formal practice

The answer is to let our prayer grow into an integration of what I call the 'ways of relating to the Lord.' As this happens and we learn to adapt our prayer to what we are experiencing, we find that our Lord becomes the constant refuge in the midst of our daily lives.


Instead of prayer and meditation being something we do when we have the time, it becomes the anchor that keeps us aware of the moment and in tune with the promptings of the Spirit. This leads to what St. John of the Cross calls a "habitual remembrance of God." In other words, we cultivate an awareness to the indwelling of the Holy Spirit and the working of Divine providence in our daily lives.

On my website, I highlight the ways we relate to the Lord (http://www.contemplatio.us/the-ways-of-relating/). A good companion to my writing is New Advent's take on the same topic (http://www.newadvent.org/cathen/04324b.htm).

In particular, my work is drawn from research I have done in which I have integrated Western and Eastern theology. By this I mean that I integrate insights learned from both the Catholic and Orthodox traditions, both of which participate in a sacramental economy founded on the succession of the Apostles.

In the future, I plan on making my work more scholarly in terms of footnotes and other instruments that will help readers to trace the currents that inform my work. For now, I hope it proves a useful guide to help foster a life of intimacy with Jesus Christ.  

Deacon Ian VanHeusen is studying to be a Catholic priest of the Diocese of Raleigh, NC. He writes regularly on his blog www.contemplatio.us.

See our awesome prayer cards
 
---
Copyright 2015 - Distributed by THE CALIFORNIA NETWORK
Pope Francis Prayer Intentions for April 2016
Universal:
Small Farmers: That small farmers may receive a just reward for their precious labor.
Evangelization:
African Christians: That Christians in Africa may give witness to love and faith in Jesus Christ amid political-religious conflicts.
---
---
---

By Jackie Stammen
Recently I've crossed into a place I'm not proud to admit I've entered. It's not a physical place, but rather a spiritual and mental place. It's a product of exhaustion coupled with fear, but mostly it's due to a greater distance between God and I because I've been ... continue reading
---

By Cheryl Jones
What is a "corporate Christian"? It is a name I have coined for Christians whose world-view is filtered through the 501c(3) charter of their church. Not every Christian nor every church goes through this filter. However, there are a number who do and they do not ... continue reading
---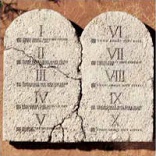 By Cheryl Jones
In these increasingly dark days, a philosophy of freedom without reference to God has emerged. In other words, people believe they are free to do anything they want. Well, the fact is, God does give the right of free choice or what is often called free ... continue reading
---

By Cheryl Jones
The parable of the "while men slept" has a message for our times. How can we apply its lessons to our times? The parable of sleeping men is in Matthew 13:24-30, 39.24 He proposed another parable to them, saying: "The kingdom of heaven is like a man who sowed good seed ... continue reading
---

By Cheryl Jones
Belief systems cause people to act, or "not" to act, as the case may be. Beliefs dictate actions; they also dictate in-actions. Therefore a lot of what happens to a person and community is caused by their actions creating consequences, or their lack of offensive ... continue reading
---

By Cheryl Jones
The insanity of Western leaders is being manifested as 1000 'Altars to Baal' will be erected in cities around the world. The first alter is expected to appear on April 19, the anniversary of both Waco and the the Oklahoma City Bombing. An altar is planned in ... continue reading
---

By Cheryl Jones
There are some serious questions to ask in this election cycle. A big one is: has the church become secular? What does that mean? The question refers to whether the church adopted the tactics of the secular world as a means to obtain its ends? This ... continue reading
---

By Tara K. E. Brelinsky
I suppose you could say I was feeling inspired (or maybe just brave) when I decided to follow up our hour of peace and stillness with another hour of quiet reflection and prayer at the home of a fellow parishioner for the parish's annual rosary crusade (sans ... continue reading
---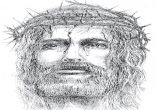 By Michael Seagriff
It is only with much perseverance and undeserved grace that our meditation and contemplation will bear fruit - fruit which we should share with those around us. On those occasions when we are so blessed, most of us will resort to sharing our experience with written or ... continue reading
---
By Tara K. E. Brelinsky
Though we'd prefer obedience over rebellion, we've come to the conclusion that growing up sometimes requires hard lessons and painful trials. Children are not automatons into which we can program our expectations. ZEBULON, NC - Last Thursday, I found myself engaged in ... continue reading
---
All Blog News