Imagination is One of the Means by Which We Enter Into Relationship with God.
---
Imagination and Prayer
The imagination is powerful. It can either be a friend that helps us to imagine and explore the possibilities of a fruitful life, or it can be devastating enemy that keeps us ensnared in a tangled web of illusions, fears, and anxieties.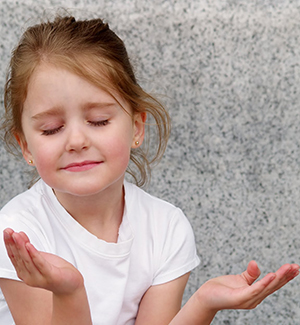 Through prayer our imaginations can be healed and elevated by the work of the Holy Spirit
ELIZABETH CITY, NC - Growing in intimacy with Jesus Christ is not about ignoring or eliminating our imaginations in favor of some kind of esoteric state, but rather is about letting our imagination be one of the means by which we enter into relationship with God.

Let all aspects of our created nature, our imagination needs to be healed, purified, and directed by the light of the Gospel. In our contemporary culture, often our imaginations are bombarded by violent and sexual images that prevent us from experiencing the inner stillness of the Spirit. Instead of harmony existing within our interior lives, confusion and disordered attachments keep us from authentic happiness.

Prayer is powerful, light your virtual candle now.

The answer is to let our imaginations be healed and elevated through the work of the Holy Spirit. One way that this healing can take place is by using our imagination for meditation. The master of this kind of prayer is St. Ignatius of Loyola. In the context of giving retreats, he developed insights into how our imaginations work and how they can help foster intimacy with Jesus Christ. His retreats walk participants through a series of scenarios, each of which are designed to bring participants closer to Christ.
But that does not mean that we should only use our imagination for prayer during an Ignatian retreat. Our imaginations are an important tool that can help us day in and day out. As we experience reality and filter it through our interior dialogue, we must take time to explore our experience in the context of an on-going relationship with Jesus Christ. This exploration involves two interconnected avenues of discovery. First, we discover who God is and how he has worked in our lives and in the world. This in turn leads us to discover our true identity which can only be understood in the purifying light of the Gospel.
This exploration opens us to the promptings of the Spirit and leads us to the fruits of communion. Our lives begin to become marked by greater peace and happiness in the midst of our daily struggles. This does not mean that our troubles disappear, but rather we receive the nourishment and strength to participate in Christ's unconditional love in the midst of our suffering. Our imaginations thus give us the freedom to explore this unconditional love and experience the consolation of the Spirit.   
To integrate imaginative prayer into your routine, there are a variety of excellent sources. In particular, I recommend the work of Fr. Timothy Gallagher. I have also posted a short guide to imaginative meditation on my website (http://www.contemplatio.us/a-guide-to-imaginative-prayer/). Hopefully, this can be some small suggestions that get you started. 
Deacon Ian VanHeusen is studying to be a Catholic priest of the Diocese of Raleigh, NC. He writes regularly on his blog www.contemplatio.us.
Through Prayer & Action you can do good in this world.
---
Copyright 2018 - Distributed by THE CALIFORNIA NETWORK
Pope Francis Prayer Intentions for FEBRUARY 2018
Say 'No' to Corruption.
That those who have material, political or spiritual power may resist any lure of corruption.
---
---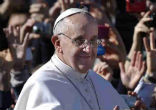 This past March 13, we celebrated the fifth anniversary of Pope Francis's election to the papacy. I recall five years ago watching EWTN's ... continue reading
---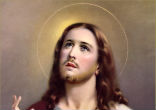 Jesus said to them, "Come after me, and I will make you fishers of men." Mark 1:17 As Christians, we have the extraordinary opportunity to ... continue reading
---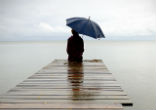 "I feel so incomplete," the Pastor announced at the end of the Mass. CANASTOTA, NY - The parish we had visited during a recent trip had ... continue reading
---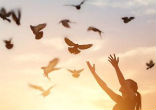 "If God is for us, who can be against us?" (Romans 8:31). This Scripture serves as a powerful reminder that when God is on our side, when ... continue reading
---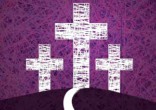 Happiness is often a matter of mind over matter - but true joy is a spiritual gift that comes solely through the grace of God. For many, ... continue reading
---