Do you believe the Word of God?
---
We are all wonderfully made.
Why is it so difficult to believe the truth about ourselves? Why do we spend so much time beating ourselves down and telling ourselves exactly why we think we are not good enough instead of building ourselves in His Truth?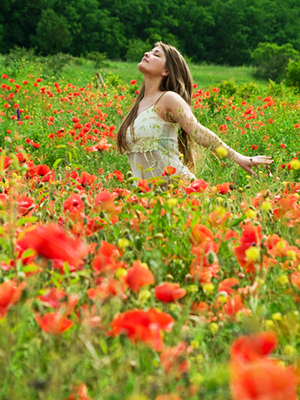 span style="line-height: 1.22;">NASHVILLE, TN - Why is it so easy to believe the lies and not the Truth?
Don't you know you were beautifully and wonderfully made?
Psalms 139:13-14: 'You formed my inmost being; you knit me in my mother's womb. I praise you, so wonderfully you made me; wonderful are your works!'

Light a virtual candle and pray.
Why is that verse so difficult to believe? Why do we so often feel as though we have to achieve something, do something, or earn something in order to have value, beauty, or worth?
Do you believe the Word of God? Do you believe His Word to be Truth?
Then stop denying His Word. Allow yourself to marvel at how wonderfully you were made. Marvel because God's hands designed you - they so intricately knit you in your mother's womb. His hands and His spirit molded you to be exactly as you are. Let that sink in.
Believe His Word. Believe in your beauty. It's real.
'O God, help me to believe the truth about myself, no matter how beautiful it is.'~Macrina Wiederkehr~

Laughs and Love,Jackie:-)
---
---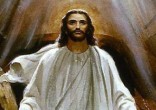 Going through the checkout at the shops I got talking with the girl behind the cash register who proceeded to tell me that Good Friday was ... continue reading
---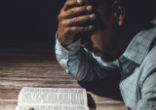 Have you ever cried out to God to remove a 'thorn,' a problem from your life? Even St. Paul experienced ongoing weakness, which Scripture ... continue reading
---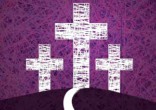 Happiness is often a matter of mind over matter - but true joy is a spiritual gift that comes solely through the grace of God. For many, ... continue reading
---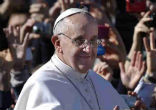 This past March 13, we celebrated the fifth anniversary of Pope Francis's election to the papacy. I recall five years ago watching EWTN's ... continue reading
---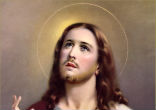 Jesus said to them, "Come after me, and I will make you fishers of men." Mark 1:17 As Christians, we have the extraordinary opportunity to ... continue reading
---