Will You Enter the Kingdom of Heaven?
---
Live Like a Toddler!
After spending time with my grandchildren recently, I began to realize why it has been said that you can not enter the kingdom of heaven unless you become like a little child. It is now so obvious what Jesus was trying to tell us when He said this. But, how young are we talking? Could He have meant a toddler when He said this? I can't think of a purer, more loving, unspoiled time in childhood then the age of a toddler.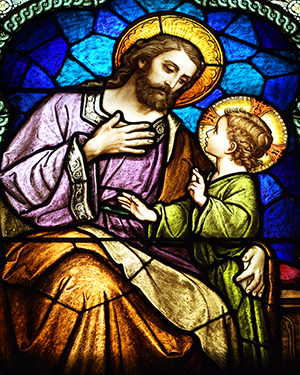 Matthew 18: 1-4 1 At this time the disciples came to Jesus and said, 'Who is the greatest in the kingdom of Heaven?' 2 So he called a little child to him whom he set among them. 3 Then he said, 'In truth I tell you, unless you change and become like little children you will never enter the kingdom of Heaven. 4 And so, the one who makes himself as little as this little child is the greatest in the kingdom of Heaven.
LOS ANGELES, CA - My four grandchildren were born very close together. This has resulted in a three year old, two yes two at the age of two, and a six month old. When all the children come together, the excitement, squeals of delight, and pure joy of seeing one another cannot be missed. 
You haven't witnessed true joy until you see three toddlers running together, all playing at the same time, all shouting in their tiny vocabularies yet still able to well express their delight. As their grandmother, my heart swells so, it sometimes feels like it no longer fits in my chest. It is so filled with love.
Each child, so special in his or her own way. Everything is wonderful. As they discover new things, new words, new foods, new people, they can't contain themselves. Everything is so very exciting. Life is so great that everyone needs to see everything that they are discovering. 
Light a virtual candle and pray

Their energy is exhausting. They approach everything full speed ahead. That is because, they
have so much to investigate, they must hurry from one thing to the next in order to do every-
thing. 
They can be digging in the sandbox building an extremely fun and important hole when they suddenly stop because they hear, high in the sky, a plane! No sooner have they witnessed the plane overhead when there are dandelions that need to be picked and of course the seeds need to be scattered throughout the yard as far as possible. Next they run over to Mommy or Daddy and ask them to watch as they run as fast as they can to the sandbox because that very important hole needs to be dug again. Soon they are running to their parents and families giving hugs to anyone who will take them.        
And so it goes. Top speed with all the energy they can muster with enthusiasm and joy, full of giggles or words of exclamation until they start to get tired. Then, it's off for a quick nap to recharge so that they can begin again.
Is this how God wants us to live life? With enthusiasm and joy, boldly running forward from one
responsibility to the next. Giving all we have to whatever we do until we become tired and need to
recharge. Then after briefly resting, we arise again ready to embrace our family, friends, and 
neighbors and spread our love to everyone we meet. 
If we could live, with love, joy, and peace, uninhibited by shyness or fear would we become like
these young toddlers. Then, we would enter the Kingdom of Heaven as Jesus said like little 
children!     
---
Copyright 2018 - Distributed by THE CALIFORNIA NETWORK
Pope Francis Prayer Intentions for APRIL 2018
For those who have Responsibility in Economic Matters.
That economists may have the courage to reject any economy of exclusion and know how to open new paths.
---
---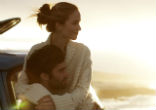 "Love is patient, love is kind. It does not envy, it does not boast, it is not proud. It does not dishonor others, it is not self-seeking, ... continue reading
---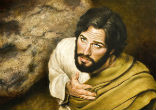 What if you had given everything you had (including your life) in order that others might live but only a handful of those for whom you ... continue reading
---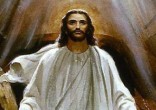 Going through the checkout at the shops I got talking with the girl behind the cash register who proceeded to tell me that Good Friday was ... continue reading
---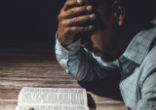 Have you ever cried out to God to remove a 'thorn,' a problem from your life? Even St. Paul experienced ongoing weakness, which Scripture ... continue reading
---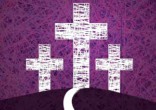 Happiness is often a matter of mind over matter - but true joy is a spiritual gift that comes solely through the grace of God. For many, ... continue reading
---