People of God: Use the spiritual Weapons of Our Warfare against Evil.
---
What can a person do? Pray the Rosary.
As we watch the news day by day and see the chaos and crisis around the world, it can create a feeling of helplessness. What can the average person do?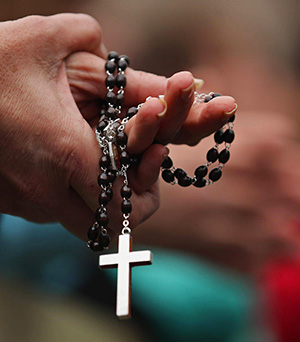 Praying the rosary deepens our faith, and strengthens us agains evil.
Highlights
By Cheryl Jones
We The People Free (wethepeoplefree.com)
5/30/2014 (3 years ago)

Published in Blog
Keywords: rosary, pray the rosary, prayer, community, community prayer, rosary in history, God, prayer, Mary, Jesus, faith
---
span style="line-height: 1.22;">We watch how world leaders react and we see the failure to accomplish anything meaningful.   Instead of progress, we may see instead greed, corruption, incompetence and lies. We see situations where the will of the people for peace and prosperity is not being enacted, but rather the desires of multi-national corporations, ruling elites, financial institutions and shadowy NGOs.  We see that justice fails, and that evil prevails. Again, what can the average person do?
The answer is prayer.
While there are various forms of prayer that be invoked, I want to focus specifically now on praying the rosary, prayed with intentions.
It is quite possible to get caught up with 'the cares of this life' and forget the basics of prayer that we have been taught.  The rosary is a very powerful prayer, and if you have not been praying it regularly, it is worth taking an afternoon to become re-acquainted with the rosary. Do a search on the internet for the promises given to those who pray the rosary. Investigate testimonials of those who have used the rosary by using search terms such as 'military victories through the rosary'.   One search leads to another, and as you begin to search out the history of the rosary, you will reignite your vision and faith.
There are many online rosary sites. Some of these allow you to pray in community, or to pray through the rosary in an online version, suitable for a break or lunch at work. Other have prayer aid helps, such as scriptures related to each day's mystery.
In today's world, where the needs are so great, and the inability of government leaders to solve national and international problems is at an all-time high, it behooves the people of God to use the spiritual weapons of our warfare.  One of those is prayer, and one of those prayers is the Rosary, prayed with intentions.
Shop now at Catholic Shopping .com 
---
This is a site where the referenced letter was republished in full, and it also gives a link to the original letter. To search for the post, the title is: "The Treason Bowl -- February 2, 2014".
---
---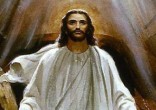 Going through the checkout at the shops I got talking with the girl behind the cash register who proceeded to tell me that Good Friday was ... continue reading
---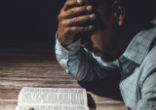 Have you ever cried out to God to remove a 'thorn,' a problem from your life? Even St. Paul experienced ongoing weakness, which Scripture ... continue reading
---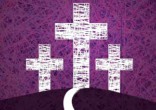 Happiness is often a matter of mind over matter - but true joy is a spiritual gift that comes solely through the grace of God. For many, ... continue reading
---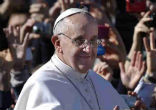 This past March 13, we celebrated the fifth anniversary of Pope Francis's election to the papacy. I recall five years ago watching EWTN's ... continue reading
---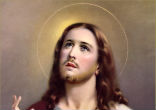 Jesus said to them, "Come after me, and I will make you fishers of men." Mark 1:17 As Christians, we have the extraordinary opportunity to ... continue reading
---