The Fine Art of Surrender, without waving the white flag!
---
Do you trust God enough to hand over your life to Him
It's not in our nature, but in order to have complete freedom we must surrender ourselves to God! It's not as easily done as it is said; but in surrendering you get much more than you give!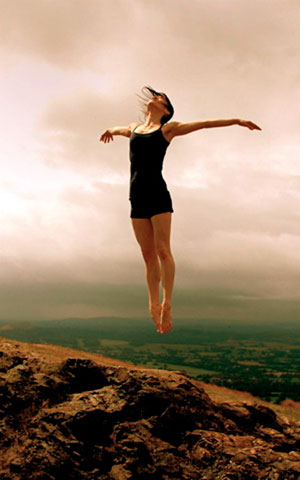 Total surrender to God is our salvation.
MOORESVILLE, N.C. - Most people envision waving the white flag in defeat, when they think of surrender. We've been taught, as a society, to never give up or give in. We, for the most part, will fight until the bitter end, rather than surrender. Whether a disagreement with the spouse, fighting for your original idea or solution at the workplace, or even playing a game in which your team is losing badly. This is a great characteristic to have in the world. In the spirit, on the other hand, we are told that we need to 'let go, and let God' and surrender our will to the Father. It becomes quite the contradiction in our lives. How can we live a life of "never say die" and then turn around and give up our lives to God? 
Our forefathers fought for our freedom, to rise up and overcome those who wished to enslave us, so to speak. In that hard fought war, we won our freedom at such a cost and we continued to defend it in many wars since. Freedom is so dear to us, and we cherish it as we look abroad to see that there are those still under the thumb of tyranny. It does make sense that the thought of surrendering anything goes against our very nature. The truth, if we have "eyes to see and ears to hear", is that if we surrender our entire being - body and soul to God; we will absolutely possess utterly complete and true freedom.
We think of freedom to mean being able to do anything we desire. The problem with this is that unbridled freedom leads to a life of enslavement to our desire. The freedom God provides us when we surrender our being and will to Him, is one that is a source of power in unselfish love and self control as Timothy states (2Tim1:7). The freedom to master ourselves is in Jesus Christ, and His power and love. By freely giving ourselves as a sacrifice, we don't lose anything - but gain everything, in Christ.
So in the end, the question is; do you trust God enough to hand over your life to Him, as Christ trusted His Father when he did the same? What do you have to lose?
Shop for wonderful Catholic gifts
---
Copyright 2018 - Distributed by THE CALIFORNIA NETWORK
Pope Francis Prayer Intentions for FEBRUARY 2018
Say 'No' to Corruption.
That those who have material, political or spiritual power may resist any lure of corruption.
---
---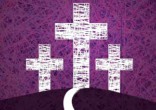 Happiness is often a matter of mind over matter - but true joy is a spiritual gift that comes solely through the grace of God. For many, ... continue reading
---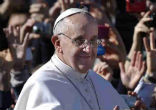 This past March 13, we celebrated the fifth anniversary of Pope Francis's election to the papacy. I recall five years ago watching EWTN's ... continue reading
---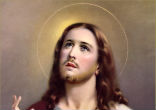 Jesus said to them, "Come after me, and I will make you fishers of men." Mark 1:17 As Christians, we have the extraordinary opportunity to ... continue reading
---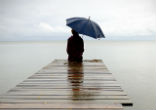 "I feel so incomplete," the Pastor announced at the end of the Mass. CANASTOTA, NY - The parish we had visited during a recent trip had ... continue reading
---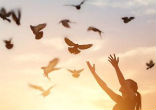 "If God is for us, who can be against us?" (Romans 8:31). This Scripture serves as a powerful reminder that when God is on our side, when ... continue reading
---