My Name is Michael
---
and I have Tourette's Syndrome
Independence is a double-edged sword. When our kids were 1, 2 and 3, I dreamed of the day they would be able to wake up, fix a bowl of cereal and watch cartoons so I could sleep in on a Saturday morning (you know, until 6:15 a.m.). They are now 18, 20 and 21. Christopher is serving his country in the United States Army, and fast becoming independent. Our daughter, Sam, has a year away at college under her belt and made the Dean's List for heaven's sake!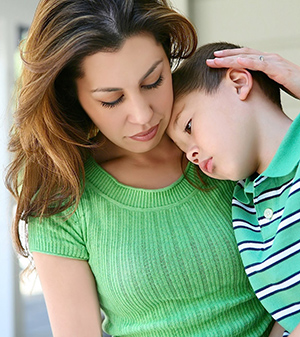 Children rally around their friend
LOS ANGELES, CA - Our son, Michael, turned 20 years old today. If it were possible that a child was born responsible, then that was Michael. I've never worried if he would make a questionable choice. He is just that straight arrow, polite, generous-to-a-fault kind of young man. And today you'd never know Michael has a mild case of Tourette's Syndrome. It is a neurological condition that involves a combination of vocal and motor tics. Michael's tics (sounds - not words - or movements that he cannot control) were frequently a direct response to allergies. He no longer consumes dairy products on a daily basis, and that actually brought the tics down approximately 75 percent.

It's no wonder, then, that I am protective of my son. Growing up, children were cruel enough to kids who didn't grunt out loud or roll their eyes. In Michael's first and second grade classes, I explained to the kids exactly what Tourette's Syndrome was (in kid terms) and told his classmates that Michael simply could not control those kinds of noises or movements. No big deal. The wonderful 6 year-olds even stood up for him in music class one day, exclaiming in unison to the music teacher that Michael could not stop making those noises.
"He has T Syndrome!" they all said.

Light a virtual candle and say a prayer
   
His tics were not constant, and they changed from week to week, or month to month. Michael often went for a couple of months tic free. It is just one of the complexities of the disorder. We simply never knew when a tic would begin, when it might end, or why. (The not knowing why is the most difficult to accept, especially for a nosy journalist such as myself.)

When he entered third grade, however, I chose not to address his class. His teacher and I agreed that if needed, I would come in and give the explanation.
   
As it turns out, Michael took care of that all on his own.

In 2002, February 18-21 was Ability Awareness Week at Progress South Elementary. I believe the name of the group that visited the school was Kidz Link, but please don't quote me on that. A few teenagers with disabilities spoke to the students about treating each and every person, disability or not, with respect. They were accompanied by the head of the program, a teacher and some other professionals. There was a blind man, and a mother with an autistic child.

I knew nothing of the presentation, but as I waited in line on that Friday afternoon to pick up my children from school, I was greeted by Michael's teacher, Mrs. Higgins. 

'Oh, no,' I grumbled to myself. 'Michael either forgot something or started a new, loud tic today.'
'I'm going to call you tonight,' Mrs. Higgins said. 'Michael was just awesome today. Just awesome! You would have been so proud.'

Evidently, as the Ability Awareness program wrapped up, Michael stood up, and out of the blue, began to tell his class about his Tourette's.

Mrs. Higgins told me the story minute by minute, how Michael matter-of-factly gave a very accurate and detailed description of the challenges he faces.

'He was not nervous at all!' she said. 'It was wonderful. You would have been so proud of our Michael.'

Kudos to my brave son (that was everyone else's term for him - I've always known he was brave). When asked why he decided to stand up and tell his story (with absolutely no prompting, by the way), Michael just said he thought the kids would find it interesting.

'Maybe now they will know why I cannot stop making noises sometimes,' he said. 
Kudos, too, to the Kidz Link program, to the Ft. Zumwalt School District for bringing it to the kids, and to Mrs. Higgins, who has since retired from teaching. "Our Michael," she said. 

Maybe that was the beginning of Michael's career path. He will enter Southeast Missouri State University in the fall as a junior. His goal is to be a high school history teacher.

Happy birthday, Michael. As I reflect on your 20 years, I am amazed at the young man you have grown into. Tourette's could have caused you much heartache, but you wouldn't let it. You learned all you could, explained it to others in simple and effective terms, and when some chose to bully, you chose to turn the other cheek. I may be your mother, but watching you grow up has taught me more than I could have ever hoped to teach you.
Visit Catholic Shopping .com for fine Catholic gifts
---
Copyright 2018 - Distributed by THE CALIFORNIA NETWORK
Pope Francis Prayer Intentions for APRIL 2018
For those who have Responsibility in Economic Matters.
That economists may have the courage to reject any economy of exclusion and know how to open new paths.
---
---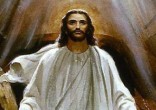 Going through the checkout at the shops I got talking with the girl behind the cash register who proceeded to tell me that Good Friday was ... continue reading
---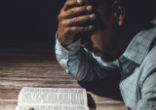 Have you ever cried out to God to remove a 'thorn,' a problem from your life? Even St. Paul experienced ongoing weakness, which Scripture ... continue reading
---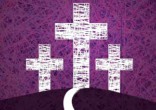 Happiness is often a matter of mind over matter - but true joy is a spiritual gift that comes solely through the grace of God. For many, ... continue reading
---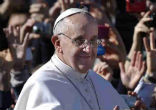 This past March 13, we celebrated the fifth anniversary of Pope Francis's election to the papacy. I recall five years ago watching EWTN's ... continue reading
---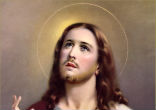 Jesus said to them, "Come after me, and I will make you fishers of men." Mark 1:17 As Christians, we have the extraordinary opportunity to ... continue reading
---