You Are Everywhere Present and Filling All Things
---
Miracle of beauty and magnificence
There is a prayer in the Melkite Catholic Liturgy that is said as the opening prayer at all Liturgies. It is a prayer to the Holy Spirit. It goes like this: 

O Heavenly King, Consoler, Spirit of Truth, present in all places and filling all things, the treasury of blessings and the giver of life, come O good One, and dwell in us, cleanse us of all stain and save our souls.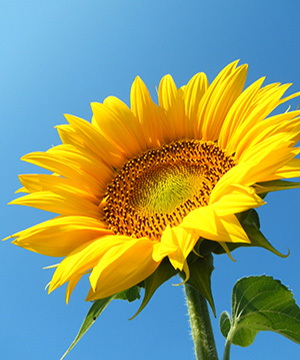 Sunflowers are a gift from.
LOS ANGELES, CA - After spending 28 years attending liturgy at St. Basil's the Great Church in Lincoln, RI  this prayer has become the way I begin my day. Each time I pray I open with this beautiful prayer to theHoly Spirit. It is this prayer that has taught me how very active the Holy Spirit is in each of our lives. It is also this prayer that helped me to see  the Holy Spirit in everything and everyone 
everywhere.  
As spring is upon us, once again,  I attempt to bring about some beauty in my garden by planting
seeds and waiting for God's blessings so that the seeds will grow. All my life, I have tried to grow
beautiful flowers from seeds without success. I quite literally have a brown thumb.  Yet, year after year with resolute spirit, I try again. This one time, I tried a new spot, full sun, lots of water, and awaiting the gift of life to be bestowed upon my sunflower seeds. This one year, with all the faith I had and patient waiting, one out of 12 seeds sprouted. Everyday, I watered my sprout unless it rained and I watched it grow. I watched a tiny sunflower seed sprout into a beautiful plant six feet high.
Light a virtual prayer candle today
The Holy Spirit was definitely granting this flower life. The other 11 seeds were either eaten by
chipmunks or birds which are very prevalent in my yard. I happily feed them and enjoy their songs
and squeaks but they really don't allow too much to grow if it is planted by seed. This year was
different. How that one single sunflower seed escaped their scurrying and foraging, it had to be the
power of the Holy Spirit who is everywhere present and filling all things. 
Summer continued on and I diligently kept watch over my beautiful sunflower plant watering it when
it didn't rain, admiring its remarkable growth and thanking God for His blessings that allowed me one single sunflower to enjoy. The summer continued and my plant grew ever so tall and beautiful. It developed a magnificent bud. I was so happy to watch it grow all summer and soon all my patient waiting would be rewarded yet again. 
September was upon us and my husband and I had begun to close up the house for winter. As
we picked up the yard, pruned back the shrubs, and put away lawn furniture, I still continued to
visit my sunflower with its' unopened bud except now, I was wondering, will I be allowed to see the
beauty of the open flower? We were leaving to return to Florida in a couple of days and the bud
gave no signs of opening at all. I hoped and prayed for this long awaited flower to open but, if it
didn't, I still had a whole summer of enjoyment, nurturing my lone sunflower, the only seed that
had ever sprouted for me.
The day before we left, it happened. The sunflower opened. I admired it's beauty as it turned toward the sun.  As the sun traveled through the sky that day, the open face of that beautiful flower followed it. I was so touched and thankful for the experience of spending one full day with my own personal miracle such beauty and magnificence from one small seed. A seed that managed to survive when 11 of its' sisters didn't. Once again, the prayer to the Holy Spirit came to mind.'You are everywhere present and filling all things.  The treasury of blessings and the giver of life.'
Thank you oh blessed Spirit. You  truly filled that summer with love.
This summer, I'm trying again!  So far, I have 5 sprouts!    
---
Copyright 2018 - Distributed by THE CALIFORNIA NETWORK
Pope Francis Prayer Intentions for APRIL 2018
For those who have Responsibility in Economic Matters.
That economists may have the courage to reject any economy of exclusion and know how to open new paths.
---
---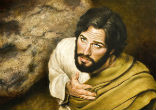 What if you had given everything you had (including your life) in order that others might live but only a handful of those for whom you ... continue reading
---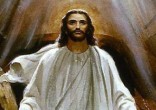 Going through the checkout at the shops I got talking with the girl behind the cash register who proceeded to tell me that Good Friday was ... continue reading
---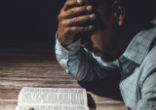 Have you ever cried out to God to remove a 'thorn,' a problem from your life? Even St. Paul experienced ongoing weakness, which Scripture ... continue reading
---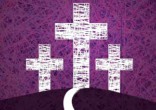 Happiness is often a matter of mind over matter - but true joy is a spiritual gift that comes solely through the grace of God. For many, ... continue reading
---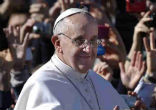 This past March 13, we celebrated the fifth anniversary of Pope Francis's election to the papacy. I recall five years ago watching EWTN's ... continue reading
---