What greater blessing can I have than to know that our Lord is with me.
---
Finding Jesus Again
I facilitate a Bible study group in my parish and have been facilitating for about 2 years now. One of my roles as facilitator is to get the room (which is in the building where Mass is held, but is not the room where Mass is held) set up for the study session. Since I take this role very seriously, I get to the Church early; I don't think that it is fair to the participants to have to wait, or to sit in a room that is uncomfortably cold or hot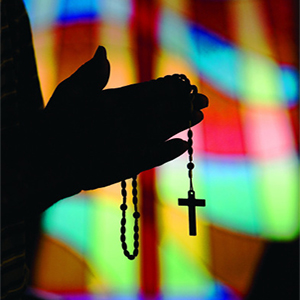 In the name of the Father, and of the Son and of the Holy Spirit. Amen.
span style="line-height: 1.22;">WEST CHESTER, PA - I have gotten quite efficient at setting up the room. As a consequence, I usually have a few extra minutes to prepare myself for the session. At these times, I have taken to going into the Church proper, kneeling before our Lord, and praying. I relish these quiet times with the Lord.

I speak with the Lord. I present him my problems, my requests. Or, I just give him thanks for welcoming me into his Father's house. Thanks for dying on the cross to save me from my sins and open the gates of heaven. Thanks giving me strength. Thanks for all of the many blessings he has bestowed on me.
Say a prayer and light a virtual prayer candle.
And, since it is so quiet, absent the usual cacophony of the outside world, I listen. Listen for his words of love and wisdom. Listen for guidance. Sometimes, it's just a message of 'trust me'. What greater blessing can I have to know that our Lord will be there with me even, no, especially when times are bad.
The Christian artist Matt Redman has written a song entitled 'Better Is One Day' where he expresses the joy of being with the Lord. The song is based on Psalm 84, a psalm reflecting the thoughts and desires of a pilgrim to Jerusalem. The pilgrim longs to be in Jerusalem, in the temple, worshiping the Lord.
I'll admit, the most memorable part of the song for me is the refrain which exclaims: 'Better is one day in Your Courts, Better is one day in Your House, Better is one day in Your Courts, Than thousands elsewhere'. I hear those words in my mind frequently, especially when I am in the Church. I can't think of a happier, holier place to be than in the house of God.
I encourage you to listen to the song (Better is one day) , and think about the words of the psalmist and Matt Redman.
---
This is a blog written by Norm LeDonne Jr, on his journey to rediscover the Catholic faih
---
---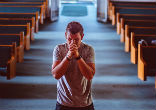 'The fervent prayer of a righteous person is very powerful.' James 5:16 Sometimes we can go at it alone, yet other times we need God's help ... continue reading
---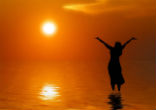 "And may you have the power to understand, as all God's people should, how wide, how long, how high, and how deep His love is. May you ... continue reading
---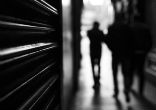 Sunday's Gospel command (Matthew 8:16-20) to make disciples of all nations baptizing them in the name of the Father, the Son and Holy ... continue reading
---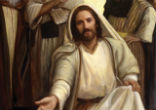 "The Lord is near to all who call on him, to all who call on him in truth." Psalm 145:17-18Jesus stands in wait to help those who ... continue reading
---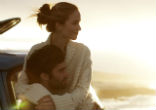 "Love is patient, love is kind. It does not envy, it does not boast, it is not proud. It does not dishonor others, it is not self-seeking, ... continue reading
---