Jesus Christ Is Risen!
Jesus Christ Is Risen!
---
Finding Jesus Again
Jesus Christ is risen!

Easter is the greatest and oldest Christian feast. It is the Feast of Feasts. And, it is the holiest day of the year for Christians. Easter celebrates the Resurrection of Jesus Christ from the dead. This is the act that is core to Christian beliefs. According to the Catechism of the Catholic Church (647) 'it remains at the very heart of the mystery of faith as something that transcends and surpasses history'.

Christ has Risen!
span style="line-height: 1.22;">LOS ANGELES, CA - This was an incredible event. Even the apostles did not believe what was happening. Consider this. According to the Gospel of Matthew (28:17) 'When they (11 disciples) saw him, they worshiped, but they doubted.' And, in Mark (16:11) 'When they heard that he was alive and had been seen by her (Mary Magdalene), they did not believe.' Luke (24:10-11) relates 'The women were Mary Magdalene, Joanna, and Mary the mother of James; the others who accompanied them also told this to the apostles, but their story seemed like nonsense and they did not believe them.' Jesus had been telling the apostles for some time that he would be crucified, and would rise from the dead. Still, the apostles, those men closest to Jesus, did not understand and did not believe.
Say a prayer and light a virtual candle

Jesus's resurrection is not the same as raising Lazarus from the dead, which can be thought of as re-animation. With Lazarus, he came back in his earthly body, to continue his life. Jesus rose from the dead as God, in his glorified body. When we are resurrected on the last day, we too will be in our glorified bodies.
The Catholic artist Matt Maher does it again with his song "Resurrection Day". It is an uplifting, joyous song celebrating Jesus's victory over sin and death, and our freedom from sin. It celebrates the opening of the gates of heaven for all of us. It celebrates, screams even, that Jesus Christ is God. Matt captures this latter reality with the lines: "you declare what is holy, you declare what is good, in the sight of all the nations, you declare that you are God." Declare? Again I say Jesus is pretty much shouting it from the mountain tops.
Resurrection Day. Listen. Enjoy.
---
This is a blog written by Norm LeDonne Jr, on his journey to rediscover the Catholic faih
---
---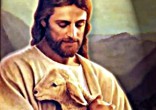 People look for hope in many places. Some look to drugs or alcohol. Some seek companionships in various forms, - respectable and not so ... continue reading
---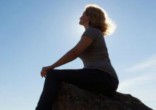 Post-Election Peace. These days, there is so much worldly turbulence that it can seem hard to find common ground with others, even those we ... continue reading
---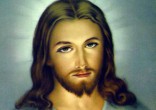 The song "Now Is The Time" by Tom Kendzia is an interesting song written from the perspective of a discussion with God. Of course, ... continue reading
---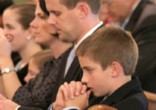 After reading a recent syndicated column in my Diocesan newspaper, I could not remain silent. The columnist, Father Ron Rolheiser, a ... continue reading
---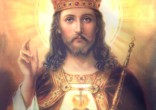 Christ Tomlin has penned the song "How Great Is Our God," describing the wonder and beauty of our God. In keeping with Chris's usual strong ... continue reading
---

Copyright 2017 Catholic Online. All materials contained on this site, whether written, audible or visual are the exclusive property of Catholic Online and are protected under U.S. and International copyright laws, © Copyright 2017 Catholic Online. Any unauthorized use, without prior written consent of Catholic Online is strictly forbidden and prohibited.