I ask Jesus to take up my Burdens in His hands and do with me what He wills.
---
We all have fears. Some of them we face and overcome; others we hide from.
We all have fears whether we acknowledge them or not. The question may be if we are mobilized by these fears in our spiritual and/or Worldly lives?? I have the answer to overcoming these fears!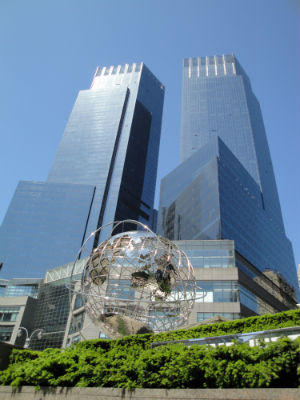 Trust God, he is always there.
MOORESVILLE, N.C. - We all have fears. Some of them we face and overcome; others we hide from, dodging them throughout our lives. We allow them to dictate our lives to us. We become enslaved to our fears, much as you can become a slave to sin. Sometime in our lives we must, at the very least, look at our fear. We must make a judgment if the reward of freedom from that fear is worth the risk of facing, engaging and overpowering the dread and pain the fear may offer us.
Help feed the starving by going here
When I think of fear, I often think of the apostles - especially at this time of year. They all were for forced to face a fear that may have been hidden in their psyche or one they had dealt with throughout their lives. Usually, our fears are a very private matter, as they indicate weakness. The apostles, I can only assume, kept their fears private. When Christ said to them 'strike the shepherd and the flock will scatter' was a prophecy the apostles may not have understood until Our Lord was taken away in chains. Looking at some of the behaviors to the situation involved a 'fight or flight' reaction to the fear they felt. Peter pulled a sword and stuck the high priest's servant, John fled! We ourselves have had these various reactions to our fears.
Personally my fears ruled my life both in the world and the spirit. In these fears I felt isolated from God, alone, and afraid. Many of these fears were unrealistic and irrational, but they felt so real to me to the point of physical symptoms and altering directions of my life's path; even veering away from the path God may have chosen for me. Hindsight; ever perfect vision, shows how my life would have been very different if I was able to cope in healthy ways with those fears and even finding ways to overcome them. I also thought that maybe this was supposed to be the path God had for me. Maybe it all built up to this moment in time!
What I have found is that my fear can be turned into strength, decisiveness, and peace. Yes, I have found my solution; Submission and Surrender. Wait a minute, that doesn't sound like Strength!! I am at my strongest, I have the most peace, and I have God centered discernment. 'Be Not Afraid' as Jesus Christ, Our Lord and Savior said. I submit and surrender my will to God each day, each moment in my life - now. Easy to say and difficult to do; but if you desire to be rid of all those things that keep you from being the man or woman God created you to be then it is possible. 'In Christ, All things are possible' Each day I go to the Cross and bring with me each fear, weakness, or burden that is interfering with my capacity to follow Christ and Be Christ to others; and lay it down at the foot of the Cross. I ask Jesus to take up my burdens in His hands and do with me what He wills. Just typing these words give me great peace. So, go to Our Loving Savior, for He is the answer!
---
Copyright 2018 - Distributed by THE CALIFORNIA NETWORK
Pope Francis Prayer Intentions for APRIL 2018
For those who have Responsibility in Economic Matters.
That economists may have the courage to reject any economy of exclusion and know how to open new paths.
---
---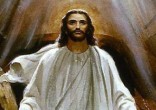 Going through the checkout at the shops I got talking with the girl behind the cash register who proceeded to tell me that Good Friday was ... continue reading
---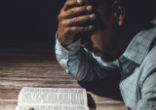 Have you ever cried out to God to remove a 'thorn,' a problem from your life? Even St. Paul experienced ongoing weakness, which Scripture ... continue reading
---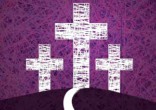 Happiness is often a matter of mind over matter - but true joy is a spiritual gift that comes solely through the grace of God. For many, ... continue reading
---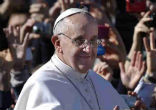 This past March 13, we celebrated the fifth anniversary of Pope Francis's election to the papacy. I recall five years ago watching EWTN's ... continue reading
---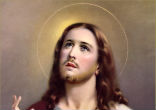 Jesus said to them, "Come after me, and I will make you fishers of men." Mark 1:17 As Christians, we have the extraordinary opportunity to ... continue reading
---