Thy Will Be Done! That Statement is for Me, and I Never Knew it!
---
I pray every day and ask the Lord to help me to do his will.
Have you ever noticed that you forget some sermons by the end of Mass, no matter how good you thought they were when you heard them or how hard you tried to remember them, while some other sermons stick with you for years? One of the priests in our parish, speaking on the Beatitudes, stated that we are called to live all of the Beatitudes every day. I heard that sermon at least one year ago, and the words still echo in my mind. Another priest recently gave a sermon that I know will stick with me a long time.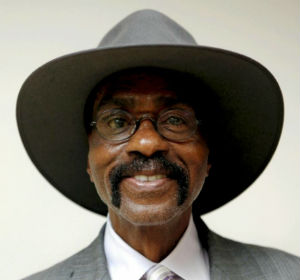 Our Father, Who art in heaven, hallowed be Thy name; Thy kingdom come; Thy will be done on earth as it is in heaven. Give us this day our daily bread; and forgive us our trespasses as we forgive those who trespass against us; and lead us not into temptation, but deliver us from evil. Amen.
LOS ANGELES, CA - The priest was speaking about vocations, and when he was called. He said one of the biggest obstacles he had to overcome was to agree to do the Lord's will, not his. He reflected on the words of the Lord's Prayer 'thy will be done', commenting that he formerly thought the Lord's will would be done by somebody. Just not him. Just not then.
I pray every day and ask the Lord to help me to do his will. After all, that is why we are here: to become holy and to do God's will. But, as I thought about my own praying of the Lord's Prayer, I realized that I didn't consider 'thy will be done' to apply to me. No. It was for someone else. For everyone else. For the world. Just not me.

You can help end world hunger now
The thought struck me like a ton of bricks. What have I been thinking all of these years? I try to be conscientious when I pray and to reflect on the message and intent of the prayer. However, it is still very common that someone will bring out an important point that I have completely missed. I guess that is why I know the sermon I just heard will stick with me. The sermon was about a familiar prayer, and what seems to be a common attitude.
Thy will be done. It's not just for the other person. That statement is for me. I guess I still have a lot more work to do.
---
This is a blog written by Norm LeDonne Jr, on his journey to rediscover the Catholic faih
---
---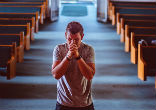 'The fervent prayer of a righteous person is very powerful.' James 5:16 Sometimes we can go at it alone, yet other times we need God's help ... continue reading
---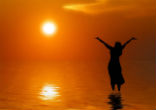 "And may you have the power to understand, as all God's people should, how wide, how long, how high, and how deep His love is. May you ... continue reading
---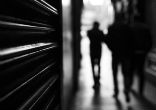 Sunday's Gospel command (Matthew 8:16-20) to make disciples of all nations baptizing them in the name of the Father, the Son and Holy ... continue reading
---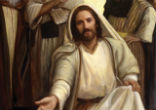 "The Lord is near to all who call on him, to all who call on him in truth." Psalm 145:17-18Jesus stands in wait to help those who ... continue reading
---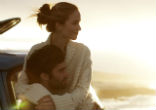 "Love is patient, love is kind. It does not envy, it does not boast, it is not proud. It does not dishonor others, it is not self-seeking, ... continue reading
---