Please help me to understand.
I know it is Friday but this could not wait. Someone has to raise this issue!

Please help me to understand.
CANASTOTA, NY - The most frequently cited justification I have heard offered for not withholding Holy Communion from prominent Catholic politicians and public figures who obstinately persist in supporting laws and public policies contrary to Catholic Church teaching is "the unwillingness to politicize the Eucharist".

But somehow THIS does not politicize the Eucharist? Please read this article.

Which must be more important to the Catholic Church and its members: the salvation of souls and protecting the Sacredness of the Eucharist or immigration reform?

Light a virtual candle and say a prayer

The future of our Church and the salvation of souls rest on answering this question correctly.
---
Copywriter 2015 - Distributed by THE NEWS CONSORTIUM
Pope Francis Prayer Intentions for March 2015
Universal:
Scientists: That those involved in scientific research may serve the well-being of the whole human person.
Evangelization:
Contribution of women: That the unique contribution of women to the life of the Church may be recognized always.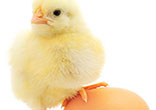 By Wendy RN., BA, MBA
Eggs contain small amounts of almost every vitamin and mineral required by the human body. including calcium, iron, potassium, zinc, manganese, Vitamin E, Folate and many more.One large egg contains (1):Vitamin B12 (Cobalamin): 9% of the RDA.Vitamin B2 (Riboflavin): ... continue reading
---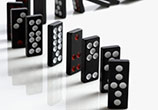 By Jackie Stammen
There are consequences to every decision we make. With the decisions we make that are not pleasing to God, our loving Father tries to hold back the wrath that we bring upon ourselves as a result from those sins. However, as we sin more and more and as the sin goes ... continue reading
---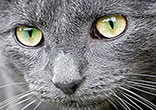 By Tara K. E. Brelinsky
My heart leaped as I raced barefooted across the cold mudroom floor. Pulling the door open, I found our little old mangy cat sitting just on the opposite side. Bending down to run my hands across her dirty winter coat, she rewarded me with a deep satisfied purr. ... continue reading
---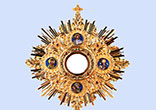 By Deacon Ian VanHeusen
In 1 Thessalonians 5:17, St. Paul writes that we should 'pray without ceasing.' This word from scripture can have two very different effects on our lives. Either we can reject it as a pious sentiment that is 'not practical,' or we can allow it to transform how we ... continue reading
---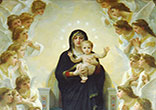 By Michael Seagriff
I still remember Nina walking toward the pew where we were seated - nearly 25 years ago - with that challenging, inviting, loving, mischievous, welcoming, smile on her face. CANASTOTA, NY - 'I have the perfect time for you,' she announced.I glanced quizzically at my ... continue reading
---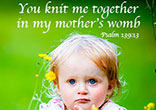 By Jackie Stammen
I journal a lot. In the past few years I've started to turn my journaling into more of a conversation. A conversation with God. This may seem odd or impossible to some people. Yet, I know many of you do the same. So for those who are a bit uncomfortable or skeptical ... continue reading
---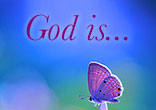 By Jackie Stammen
Our pride likes to tell us that the good within us is because we are so great on our own accord. As we allow ourselves to increase, and God to decrease our egos inflate and we become convinced and deceived that we are actually the center of our own universe and we ... continue reading
---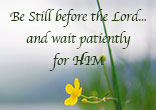 By Chaplain Adele M. Gill
Life is chock-full of surprises; some are blessings, while others may be challenges. Our friend's son and his wife just learned yesterday that they are facing a serious medical challenge. He was just diagnosed yesterday with an aggressive melanoma, just days before the ... continue reading
---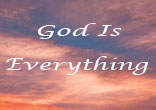 By Jackie Stammen
You can't be everything to everybody. In fact, you can't be everything to any one single person. It's just not going to happen... simply because you're only human. NASHVILLE, TN - Do you ever feel like you're in the middle of a figurative human tug-of-war where you're ... continue reading
---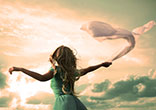 By Jackie Stammen
A friend and I were having dinner and talking about life, our past, and our future. NASHVILLE, TN - There was a pause and then he said something to the effect of, 'I'm not sure anyone will want my aftermath.'I could relate all too well, and that's why my response ... continue reading
---
All Blog News