Please help me to understand.
I know it is Friday but this could not wait. Someone has to raise this issue!

Please help me to understand.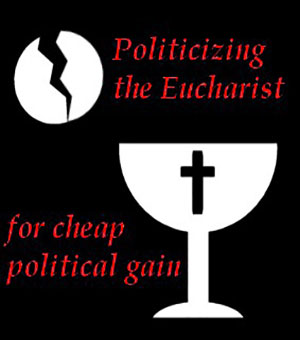 Politicizing Communion harms interests of the church
CANASTOTA, NY - The most frequently cited justification I have heard offered for not withholding Holy Communion from prominent Catholic politicians and public figures who obstinately persist in supporting laws and public policies contrary to Catholic Church teaching is "the unwillingness to politicize the Eucharist".

But somehow THIS does not politicize the Eucharist? Please read this article.

Which must be more important to the Catholic Church and its members: the salvation of souls and protecting the Sacredness of the Eucharist or immigration reform?

Light a virtual candle and say a prayer

The future of our Church and the salvation of souls rest on answering this question correctly.
---
Copyright 2016 - Distributed by THE CALIFORNIA NETWORK
Pope Francis Prayer Intentions for SEPTEMBER 2016
Universal:
Centrality of the Human Person: That each may contribute to the common good and to the building of a society that places the human person at the center.
Evangelization:
Mission to Evangelize: That by participating in the Sacraments and meditating on Scripture, Christians may become more aware of their mission to evangelize.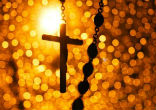 By Michael Seagriff
This is not a political post. It is a moral exhortation, a plea to save human lives and souls!Speaking the Truth should not be a rarity in the pulpits of our country. Since the salvation of souls is the primary purpose of the Catholic Church's existence, Truth ... continue reading
---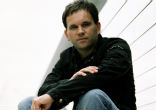 By Norm LeDonne
If you had a choice to be anywhere, where would you pick? The beach? The city? A deserted island? The forest? According to the psalmist who wrote Psalm 84, the court of the Lord is the best place. Matt Redman has put Psalm 84 to music in his song Better Is One Day. The ... continue reading
---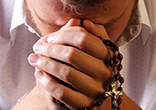 By Michael Seagriff
We celebrated the memorial of our Lady of the Rosary on October 7, which was instituted by Pope Pius V. He attributed the naval victory over the Turks at the Battle of Lepanto in 1571 to the Blessed Mother's intercession after the Christian world sought her aid through ... continue reading
---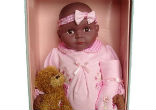 By Tara K. E. Brelinsky
My abuela, aka grandmother, had faced injustice in her life. She'd felt the sting of rejection, yet rather than disavow injustice, she passed it on. Standing there in the aisle of Toys 'R Us, my eyes darted left then right. It was such a hard decision; choosing how to ... continue reading
---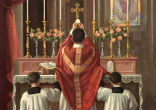 By Norm LeDonne
I have attended Mass in probably 25 to 30 different Catholic churches over the past 35 years, including the Basilica in Rome when the Pope celebrated Mass. The churches have been in several different countries, as well as across the US. I've heard Mass in Spanish, ... continue reading
---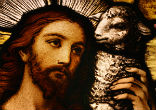 By Norm LeDonne
Jesus Christ is the embodiment of love. He lived his life demonstrating acts of love and mercy as an example for us all. As a reward for his love, he was crucified. Little did his executioners know or understand that his death, necessary to redeem our sins, heralded ... continue reading
---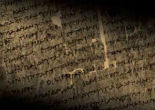 By Norm LeDonne
I never gave much thought as to how the New Testament came to be written. I had assumed that someone carefully compiled the various writings sometime in the late 1st century, and that an intact New Testament existed from that time. That being said, I was frequently ... continue reading
---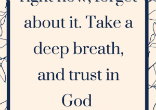 By Chaplain Adele M. Gill, RN, BSN, CPC
There is so much to prayer beyond simply asking God for all that we need in this life. When we trust in Jesus, and subsequently praise and worship Him for all that He is, we are surprisingly and profoundly filled with hope for today and eternity, we encounter sublime ... continue reading
---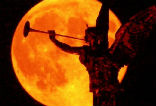 By Norm LeDonne
Humble people often have times in their lives when they receive an honor that they think they did not deserve. This praise may lead them to ask the question "who am I to deserve this?" They consider themselves unworthy of the glory for whatever reason and they question ... continue reading
---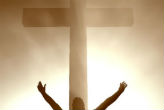 By Jackie Stammen
The powerful winds swirled and twisted around my body as I stood there motionless. It danced so close to me, yet left me completely unscathed. It circled round me as if I was the eye of it's existence standing there in it's center completely calm and at peace. My arms ... continue reading
---
All Blog News