Please help me to understand.
I know it is Friday but this could not wait. Someone has to raise this issue!

Please help me to understand.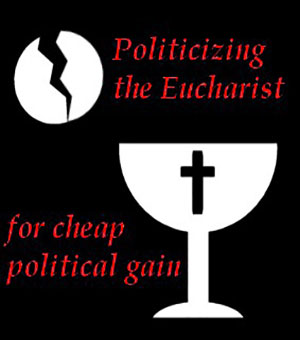 Politicizing Communion harms interests of the church
CANASTOTA, NY - The most frequently cited justification I have heard offered for not withholding Holy Communion from prominent Catholic politicians and public figures who obstinately persist in supporting laws and public policies contrary to Catholic Church teaching is "the unwillingness to politicize the Eucharist".

But somehow THIS does not politicize the Eucharist? Please read this article.

Which must be more important to the Catholic Church and its members: the salvation of souls and protecting the Sacredness of the Eucharist or immigration reform?

Light a virtual candle and say a prayer

The future of our Church and the salvation of souls rest on answering this question correctly.
---
Copyright 2016 - Distributed by THE CALIFORNIA NETWORK
Pope Francis Prayer Intentions for August 2016
Universal:
Sports: That sports may be an opportunity for friendly encounters between peoples and may contribute to peace in the world.
Evangelization:
Living the Gospel: That Christians may live the Gospel, giving witness to faith, honesty, and love of neighbor.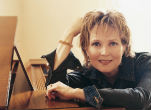 By Norm LeDonne
In the Lenten season, we are called to reflect on our sins, and on the sacrifice of Jesus Christ for the redemption of those sins. The song Lamb of God, by Twila Paris, provides a powerful focus for our reflection. Twila uses the song to tell the story of Jesus, though ... continue reading
---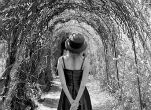 By Kathy Farrell
So, who am I? I am a Catholic, a Special Education Teacher, and a Boomer, although some rough edges of these features have been smoothed. I have not always been a Catholic, although I did graduate from the Catholic University of America. Theologically, I believe I am ... continue reading
---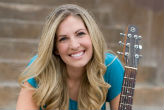 By Norm LeDonne
As Christians, we all know that we are sinners. And, as sinners, we all would like to be forgiven of our sins. Some of us (most of us?) have at one time or another done some pretty awful things, making it hard to believe that we can be forgiven. However, the Bible ... continue reading
---

By Chaplain Adele M. Gill, RN, BSN
Imagine having someone standing in wait for you to hand over to them all your fears, pain and anxieties. Someone who can and will pave the way for you simply for the asking. Someone who will relieve you from every burden, and accompany you through every trial you could ... continue reading
---

By Michael Seagriff
The answers to the problems facing our nation and world will not be solved by any of our political parties or politicians. These issues are spiritual in nature and beyond the ability of mere mortal men and women to rectify. CANASTOTA, NY - Unfortunately, far too ... continue reading
---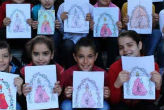 By Adele M. Gill, RN, BSN, CPC
Today I have a personal story to share about growing up Catholic. I have many memories of Sundays spent as a young girl going to church and trying hard to keep the Sabbath holy. I'm sure you've heard many half believable stories from your grandparents about how tough ... continue reading
---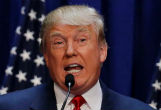 By Cheryl Jones
In this next election cycle one thing is clear. This nation must return to law and order. Law and order are the only safeguards against the law of the jungle. Over the centuries, there was a striving for freedom which culminated in the American Revolution. ... continue reading
---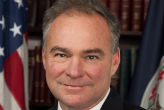 By Chaplain Adele M. Gill, RN, BSN, CPC
This week, Hillary Clinton picked her VP running mate, Virginia Sen. Tim Kaine, a Jesuit-taught Catholic. Media pundits are touting his strong Pro-life personal views. However, a closer look reveals his political beliefs on vital social issues, such as the death ... continue reading
---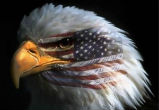 By Cheryl Jones
In spite of the desperate times in which we live, there has been a certain indulgence in bitterness among conservatives. There are those who wanted a "different" candidate to be nominated and rather than looking at the bigger picture, of the threats to liberty, ... continue reading
---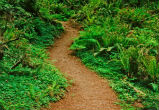 By Cheryl Jones
There is a thought in modern day society that "newer is better". To some extent, that is true. Who does not appreciate plumbing, sanitation, refrigeration, modern construction and transportation? And then of course there are electronics. We can instantly ... continue reading
---
All Blog News