Please help me to understand.
I know it is Friday but this could not wait. Someone has to raise this issue!

Please help me to understand.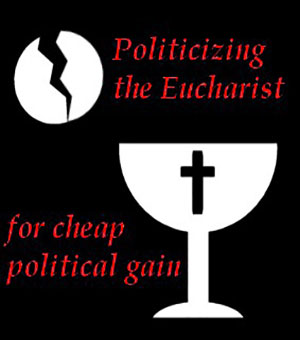 Politicizing Communion harms interests of the church
CANASTOTA, NY - The most frequently cited justification I have heard offered for not withholding Holy Communion from prominent Catholic politicians and public figures who obstinately persist in supporting laws and public policies contrary to Catholic Church teaching is "the unwillingness to politicize the Eucharist".

But somehow THIS does not politicize the Eucharist? Please read this article.

Which must be more important to the Catholic Church and its members: the salvation of souls and protecting the Sacredness of the Eucharist or immigration reform?

Light a virtual candle and say a prayer

The future of our Church and the salvation of souls rest on answering this question correctly.
---
Copyright 2016 - Distributed by THE CALIFORNIA NETWORK
Pope Francis Prayer Intentions for June 2016
Universal:
Human Solidarity: That the aged, marginalized, and those who have no one may find-even within the huge cities of the world-opportunities for encounter and solidarity.
Evangelization:
Seminarians and Novices: That seminarians and men and women entering religious life may have mentors who live the joy of the Gospel and prepare them wisely for their mission.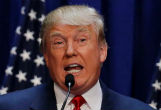 By Cheryl Jones
In this next election cycle one thing is clear. This nation must return to law and order. Law and order are the only safeguards against the law of the jungle. Over the centuries, there was a striving for freedom which culminated in the American Revolution. ... continue reading
---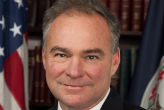 By Chaplain Adele M. Gill, RN, BSN, CPC
This week, Hillary Clinton picked her VP running mate, Virginia Sen. Tim Kaine, a Jesuit-taught Catholic. Media pundits are touting his strong Pro-life personal views. However, a closer look reveals his political beliefs on vital social issues, such as the death ... continue reading
---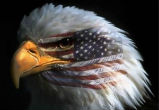 By Cheryl Jones
In spite of the desperate times in which we live, there has been a certain indulgence in bitterness among conservatives. There are those who wanted a "different" candidate to be nominated and rather than looking at the bigger picture, of the threats to liberty, ... continue reading
---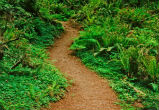 By Cheryl Jones
There is a thought in modern day society that "newer is better". To some extent, that is true. Who does not appreciate plumbing, sanitation, refrigeration, modern construction and transportation? And then of course there are electronics. We can instantly ... continue reading
---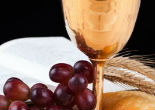 By Michael Seagriff
There was a time when nearly everyone entering a Catholic Church knew enough to genuflect, to remain silent and to spend time in intimate interior conversation with their Loving Lord locked behind the tabernacle doors. God deserves nothing less today. CANASTOTA, NY - ... continue reading
---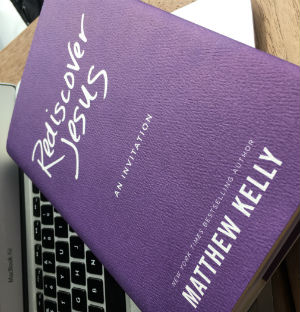 By Jackie Stammen
Recently I started reading a book called "Rediscover Jesus" because... well, because I've really been feeling my need to literally rediscover Him. Plus it was written by one of my favorite authors, Matthew Kelly. The book kept staring at me each time I'd pass by the ... continue reading
---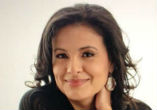 By Chaplain Adele M. Gill, RN, BSN, CPC
Recently, I had the privilege to interview Pro-Life advocate Catherine Contreras, founder and President of Vox Vitae, a new Pro-Life organization located in CA.According to Catherine, Catholic Christians have an obligation to be politically aware and active. During my ... continue reading
---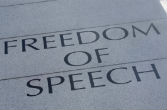 By Cheryl Jones
Before Governor Mike Pence's acceptance speech, Donald J.Trump gave a substantial speech and referenced something that should be of interest to all Catholics, Christians, and Jews. He referred to the 1954 gag order put in place by Lyndon B. Johnson, who was ... continue reading
---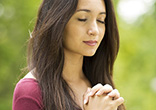 By Michaela Daphne
I got to witness someone experiencing the loving power of Jesus for the first time in the middle of a Nandos Restaurant. BRISBANE, AU - She's a non-practising Catholic friend of mine who I've been praying for more than a year now. Each night I lift up my ... continue reading
---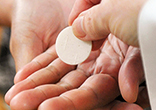 By Michael Seagriff
I am humbled every time I am privileged to serve as a Lector and altar server. I usually exercise this great gift on Tuesdays in my parish. CANASTOTA, NY - Believe me, I know I am unworthy to be in the sanctuary that close to the Holy Sacrifice. I am painfully aware ... continue reading
---
All Blog News