'Jesus has made himself the Bread of Life to give us life', Mother Teresa.
---
There is kind of silent communication is what takes place between you and Jesus when you participate in Eucharistic Adoration.
The Jewish people knew when Moses entered the Tent and a column of cloud stood at the entrance of that Tent that God was there with him. The burning tabernacle candle, not a column of cloud, signifies our Lord's Presence among us in our Churches today.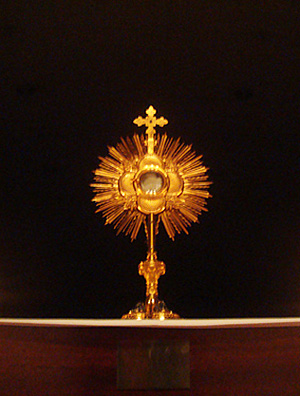 Even the most holy people we can think of have found blessings, grace, and strength in Eucharistic Adoration.
CANASTOTA, NY - The Jews knew the Tent was a sacred, holy place and acted accordingly. Unable to enter it themselves, they stood at the entrances of their own tents and worshiped their Lord. How we must rediscover the sense of the sacred and holy within our Church buildings where our Lord is as much present as He was in the Tent with Moses and where He beckons us to enter.

Light your virtual candle...now
God spoke to Moses face to face as one man would speak to another. How we must come to appreciate the fact that we too can sit face to face with our Lord in the tabernacle and converse with Him and, when He is exposed in the Monstrance, gaze upon His Humble Presence.
Just as He gave Moses the Ten Commandments to share with his people, so too He will instruct us in the ways He wishes us to proceed if we would but spend time with Him, adoring Him Who is really and substantially present in the Blessed Sacrament. 
How blessed we are to be able to come into His Presence. 
Why don't we?
---
A blog through which I promote zeal for the salvation of souls, awe and amazement for the Holy Eucharist and Eucharistic Adoration, and fidelity to the Truths of our Catholic Faith.
---
---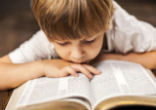 "All Scripture is God-breathed and is useful for teaching, rebuking, correcting and training in righteousness, 17 so that the servant of ... continue reading
---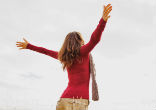 3 "Every time I think of you, I give thanks to my God. 4 Whenever I pray, I make my requests for all of you with joy, 5 for you have been ... continue reading
---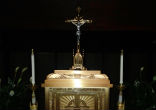 The sad reality of our times is that so very few of us love God as we ought and as He deserves. For the most part, He remains abandoned and ... continue reading
---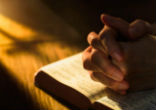 "Pray for one another, that you may be healed. The fervent prayer of a righteous person is very powerful." James 5:16 Though it is ... continue reading
---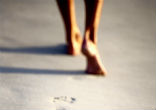 9 "This is my command ... be strong and courageous! Do not be afraid or discouraged. For the LORD your God is with you wherever you ... continue reading
---