He may be a soldier...but even soldiers need their mothers....
---
It's comforting to know even 21 year-old soldiers still need their moms.
I don't know about you, but the older our children get, the less needed Jim and I feel as parents, advice givers, meal makers, game players, etc. Our children are now 18, 19 and 21; we have one away at college, one at home attending college, and a soldier going through Advanced Individual Training in Texas. They are all chronologically adults.but I believe our prayers for them have increased as they navigate their path from childhood to early adulthood.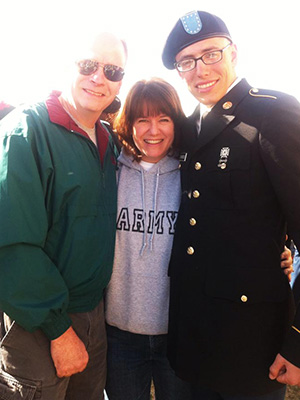 My hubby, Jim, and I with our soldier, Christopher, on Family Day.
LOS ANGELES, CA, - Christopher, 21, is our American soldier, and Jim and I could not be more proud of his decision to serve his country. Basic Combat Training, also known as boot camp, was probably rougher on us than it was on him. I'm kidding, of course, but when you're used to seeing your kiddo each and every day, it's strange and difficult not to be able to even talk to him for weeks at a time.
Christopher graduated from BCT on March 21, 2014. We were all there - me, Jim, Michael, Samantha, Chris' girlfriend and two other friends, and my dad. There were lots of tears, lots of hugging, and the best belly laugh I've had in a long time.
Lord protect our soldiers in battle...buy a saint medal today
Thursday, March 20, was Family Day. After a brief program, we were able sign Christopher out on a day pass. We were told to have him back on base at 7:30 p.m. He told us to have him back at 1915 (7:15 for us civilians!). He had to change from his dress uniform into his physical training uniform and be on the drill pad at 1930. So, like the good parents we are, Chris was back in plenty of time to change. We stood off to the side to wait and then witness the soldiers in formation.
Chris and his battle buddy, Sam, were in formation in plenty of time. There they stood, tall and proud. Gray t-shirts, black shorts, black socks and tennis shoes. Wait a minute! Black socks? Oh no! He forgot to change his socks! No one else but Christopher had on black socks. All of the other soldiers sported white socks. I had only spent a few hours on base, but I'm an Air Force brat, so I knew "one of these things is not like the other," and if that didn't change quickly, Christopher would suffer the consequences.
"What should we do?" I asked everyone gathered. There are two schools of thought here, I suppose. Let him get "smoked" (push-ups) and he'll learn his lesson, or say something and pray he has enough time to change his socks. I pondered for a minute or two, and even thought of the "teach a man to fish" lesson. Mama Bear instinct, however, won out.
'Private Schneider!' I yelled in my deepest, lowest voice.
He looked over at me like I was half crazy. I just lifted my left leg and pointed to my sock.
'What?!' he mouthed at me.
'Your socks!' I mouthed back.
Christopher looked down and then back up at his family and friends. Although it took less than 1.5 seconds, it seemed to go in slow motion. The look of sheer terror was priceless. We all laughed so hard that tears streamed down our cheeks. He grabbed his battle buddy (they're not allowed to go anywhere alone), and they ran upstairs to the barracks as fast as they could. It was 1927.
I think our soldiers jumped that last flight of stairs on the way down to the drill pad, but they made it back in formation with about 30 seconds to spare. He looked over one more time and mouthed 'Thanks, Mom.' More tears streamed down my cheeks. Everyone else assumed I was still laughing about the look on his face. Everyone but my husband. Jim understood exactly how I felt.
It's comforting to know even 21 year-old soldiers still need their moms.
---
Copyright 2018 - Distributed by THE CALIFORNIA NETWORK
Pope Francis Prayer Intentions for APRIL 2018
For those who have Responsibility in Economic Matters.
That economists may have the courage to reject any economy of exclusion and know how to open new paths.
---
---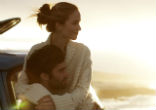 "Love is patient, love is kind. It does not envy, it does not boast, it is not proud. It does not dishonor others, it is not self-seeking, ... continue reading
---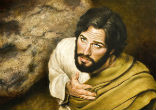 What if you had given everything you had (including your life) in order that others might live but only a handful of those for whom you ... continue reading
---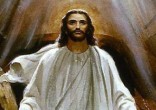 Going through the checkout at the shops I got talking with the girl behind the cash register who proceeded to tell me that Good Friday was ... continue reading
---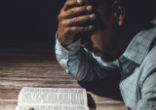 Have you ever cried out to God to remove a 'thorn,' a problem from your life? Even St. Paul experienced ongoing weakness, which Scripture ... continue reading
---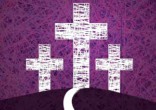 Happiness is often a matter of mind over matter - but true joy is a spiritual gift that comes solely through the grace of God. For many, ... continue reading
---