We're off to see the Wizard, the Wonderful Wizard of Oz.
---
What lessons does The Wizard of Oz hold for us today?
That line, 'We're off to see the wizard,' comes from The Wizard of Oz.  The Wizard of Oz contains symbolism that can be construed to refer to the Federal Reserve and fiat money.  Regardless of when it was written, and what it actually may have been intended to mean at the time, there are some lessons that can be drawn from it.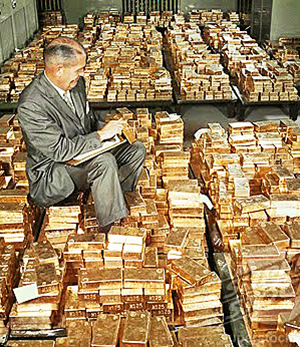 The Federal Reserve is the central banking system of the United States.
LOS ANGELES, CA - Dorothy, the lion, the scarecrow, and the tin man travel the yellow brick road, a road of gold.  The stability of gold backing the value of a nation's economy leads to prosperity.  
The reason that is true is because gold keep governments honest. With a gold-based economy, there is no way to print money out of thin air to bribe, buy political favors, or create wars. In the story, the yellow brick road led to Oz where the wizard of Oz was behind a curtain that gave off puffs of green smoke, similar to the Federal Reserve and fiat money. 
Here is the finest collection of Catholic gold
The workings of the Federal Reserve have been hidden behind a cloak of secrecy and are only beginning to be exposed, primarily due to the free information flow of the internet. There were authors who exposed the Federal Reserve and fiat money prior to the internet, but the internet allows for the free flow of that information to be spread more rapidly without having to go through the propaganda mills and media of the state.
Dorothy's companions lacked courage, a brain, and a heart. And that is true when it comes to dealing with the Federal Reserve. It is a heartless system kept in power by those who do not have either the understanding or courage to deal with it.
Due to the lack of knowledge, this scripture is true. 'My people are destroyed for lack of knowledge..' (Hosea 4:6)  As more and more people wake up to the realities of fiat money, they will be less likely to fall to the propaganda of the state that seeks to keep a fiat money system in power throughout the world.
---
This is a site where the referenced letter was republished in full, and it also gives a link to the original letter. To search for the post, the title is: "The Treason Bowl -- February 2, 2014".
---
---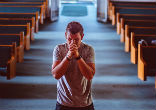 'The fervent prayer of a righteous person is very powerful.' James 5:16 Sometimes we can go at it alone, yet other times we need God's help ... continue reading
---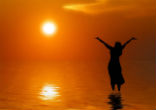 "And may you have the power to understand, as all God's people should, how wide, how long, how high, and how deep His love is. May you ... continue reading
---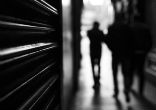 Sunday's Gospel command (Matthew 8:16-20) to make disciples of all nations baptizing them in the name of the Father, the Son and Holy ... continue reading
---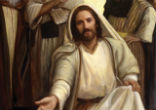 "The Lord is near to all who call on him, to all who call on him in truth." Psalm 145:17-18Jesus stands in wait to help those who ... continue reading
---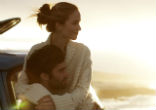 "Love is patient, love is kind. It does not envy, it does not boast, it is not proud. It does not dishonor others, it is not self-seeking, ... continue reading
---