Bad Songs put Evil Images in your Head.
---
Do not discount the possibility that there is evil work behind this.
Bad songs get stuck in my head. I need not mention their titles for you know the ones I refer to - the ones that don't make the Christian radio station playlist.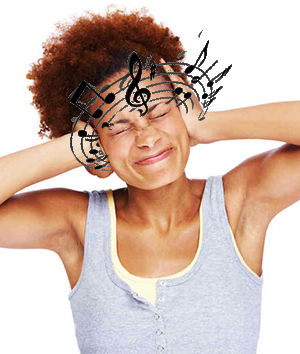 What do you do when you can not get a bad song out of your head?
BRISBANE, AU - It doesn't take much for it to start. Sometimes it is as simple as just reading the title for it to begin, sometimes hearing the first bar, but sometimes it just comes from nowhere. Once it starts, it goes round and round and round in my head and I don't know how to make it stop.
Why do I tell you this? Because I want to help you (particularly you with active imaginations): because you need help. Why? Because this is not just a matter of music that is catchy or repetitive getting stuck in your head. It's about those pictures that the lyrics put in your head.
Light a virtual candle here...
Have a think about it: to the same extreme, you do not face this dilemma with Pharell Williams' 'Happy' or Avicii's 'Hey Brother', do you? No.
Do not discount the possibility that there is a work behind this.
The evil one will do his darndst to corrupt you - and placing thoughts in your mind is one of his favorite ways. You need only to read C.S. Lewis' Screwtape Letters to get an idea of what I'm talking about.
The question remains is what can be done of this soul-rotting music that is inescapable in our world? Short of living in a bubble, you're bound to come across it. So how do you deal with it once you've heard it? Once it gets stuck in your head? You could try distracting yourself. Or start a conversation with someone. Or attempt to simply singing 'a different song'. I've personally found that none of these stifle the broken record in my head.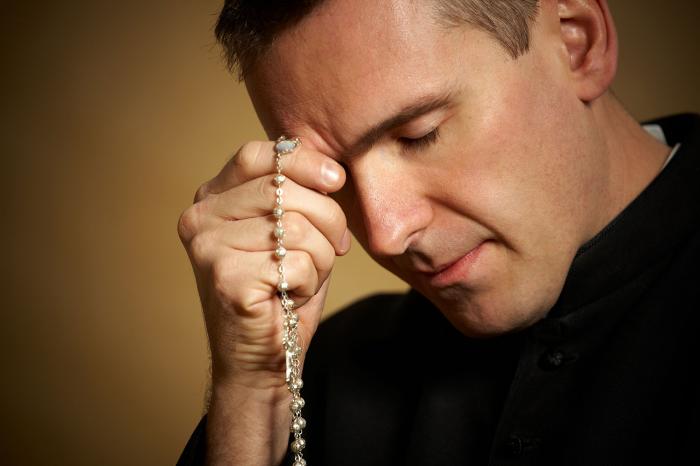 The Rosary is a Christ- centered meditation.
I choose instead to drown it out with Hail Mary, Gentle Woman. Even as I write this I have it blaring from my laptop speakers to prevent one of 'those ones' from re-entering my mind. I can sing it through as many as four times sometimes to no avail. The 'other song' still creeps in. But eventually our Mother pulls through in her prayers for me.
If you happened to read my previous post about our Blessed Mother, you might be as surprised as I am to learn of my ease of leaning on her in some situations but not in others. We have an interesting relationship.
My relationship with Mary aside, I beg you try this. Don't let him get a grip on you. Those words and the images that they elicit in you are not your own. Don't meditate upon them but rather on the face of Christ.
---
Website for Michaela Daphne, author, copywriter and blogger
---
---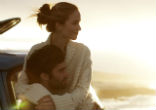 "Love is patient, love is kind. It does not envy, it does not boast, it is not proud. It does not dishonor others, it is not self-seeking, ... continue reading
---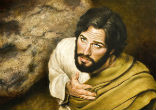 What if you had given everything you had (including your life) in order that others might live but only a handful of those for whom you ... continue reading
---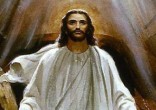 Going through the checkout at the shops I got talking with the girl behind the cash register who proceeded to tell me that Good Friday was ... continue reading
---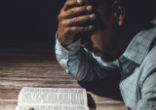 Have you ever cried out to God to remove a 'thorn,' a problem from your life? Even St. Paul experienced ongoing weakness, which Scripture ... continue reading
---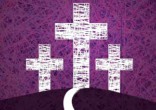 Happiness is often a matter of mind over matter - but true joy is a spiritual gift that comes solely through the grace of God. For many, ... continue reading
---