Blessed Lent, Spiritual Fire, and my Lifelong Faith Journey.
---
Faith is a Little Like Hair Color
If you've read my blog for a little while, you may know that my faith ebbs and flows like the tides. The best time to pray, I've discovered over the years, is in the shower. I much prefer to pray outside, surrounded by God's magnificent creation, but the shower is peaceful, and the water reminds me of rain.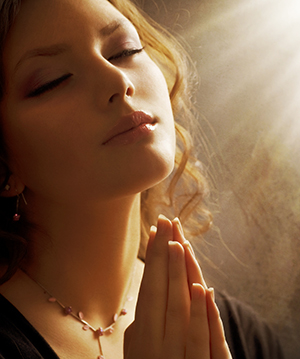 Prayer will help us through anything.
Highlights
By Shelly Schneider
Catholic Online (https://www.catholic.org)
3/8/2014 (4 years ago)

Published in Blog
Keywords: faith, funny, family, humor, love, retreat, pray, hair color, spirit, family, retreat
---
LOS ANGELES, CA - My husband, Jim, and I are part of a wonderful team preparing for our second annual Day of Reflection - a one-day mini-retreat for former Christ Renews His Parish participants. I remembered the fear that gripped my soul almost one year ago as this same team prepared for the first Day of Reflection.
As the number of participants grew and grew, so did my fear. Self-doubt set in and took hold of my mind, heart and soul. I prayed to the Holy Spirit for guidance, for peace and for strength. Why is it that humans, when standing on the precipice of something wonderful, allow Satan to enter their lives and place doubt in their hearts? As I prayed I squeezed a weekly hair conditioning treatment from a tube into my hand.
Pray and light a virtual candle
'My faith is a lot like my hair,' I said out loud. (Which is exactly why praying in the shower is a good thing because then people don't hear these random and often very strange thoughts that pop into my head when I pray!)
'Um, Shell, excuse me, but WHAT?' you're thinking to yourself right about now. I'll explain.
If you've ever attended a retreat, or have even just had a few hours to yourself to relax and reflect, then you know exactly how it feels to be on a spiritual high. Personally, after a retreat, I am renewed, on fire and filled with the Holy Spirit. Sort of like right after I color my hair. It's beautiful, vibrant, soft and shiny. I feel ready to take on the world after I color my hair.
The spiritual high lasts for a little while, and I'm excited to open my Bible and read scripture in the morning, or on my lunch break. I listen to Christian music and bless pretty much everyone I meet.even people who cut me off in traffic. I liken that to the weekly conditioning treatment inside that metallic blue tube. The weekly conditioning treatments leave my hair soft and shiny, just like the day I colored it. Similarly the music and scripture feed my soul.
After a while my spiritual fire begins to dwindle. I still pray in the shower every morning, and I still listen to inspiring music, but all those grand plans I had for living my faith to the fullest have been pushed aside. My fire, once roaring and bright, is now smoldering. That's like the color fading from my hair. It's still 'light brown' but the vibrancy is gone. It's kind of ashy looking, and the gray is starting to appear along my hairline.
A week or two later something happens. A homily at Mass shakes my foundation; my husband, my children, or a dear friend challenges me to truly walk the walk. Inevitably I look in the mirror and the gray roots seem to shout, 'We need your undivided attention (and a box of Clairol) right now! And by the way, these dead ends need some love, too.'
And the cycle begins again. Our church's Day of Reflection went very well, and although Jim and I and the retreat team gave much of ourselves, it was nothing compared to what we received. It took place in the smack middle of Lent, which is just what I needed, another spiritual boost (kind of like the root touch-up I use about three weeks after a full coloring!).
I do hope, dear reader, that this blog doesn't come off flippant or disrespectful. I explain things better when I have something ordinary to use as an example.  I just want you to know, that like most people, I'm on a lifelong faith journey. Most days are filled with blessings, and I look for ways to bring Christ to the world. Some days, however, I need someone to bring Christ to me. With His help, and lots and lots of practice, the spiritual fire will burn a little longer in between retreats.
---
Copyright 2018 - Distributed by THE CALIFORNIA NETWORK
Pope Francis Prayer Intentions for APRIL 2018
For those who have Responsibility in Economic Matters.
That economists may have the courage to reject any economy of exclusion and know how to open new paths.
---
---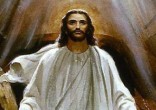 Going through the checkout at the shops I got talking with the girl behind the cash register who proceeded to tell me that Good Friday was ... continue reading
---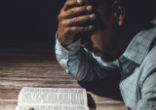 Have you ever cried out to God to remove a 'thorn,' a problem from your life? Even St. Paul experienced ongoing weakness, which Scripture ... continue reading
---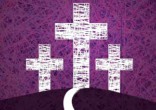 Happiness is often a matter of mind over matter - but true joy is a spiritual gift that comes solely through the grace of God. For many, ... continue reading
---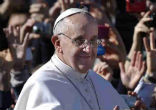 This past March 13, we celebrated the fifth anniversary of Pope Francis's election to the papacy. I recall five years ago watching EWTN's ... continue reading
---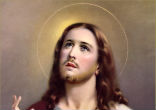 Jesus said to them, "Come after me, and I will make you fishers of men." Mark 1:17 As Christians, we have the extraordinary opportunity to ... continue reading
---