Freedom beyond American Freedom; Intrinsic Reality to Freedom that is in Christ!
---
Do Americans know what freedom is?
Americans love freedom - but do they really know what freedom is?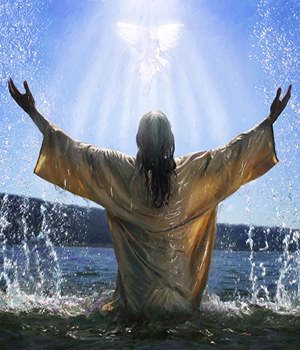 Only God can give us real freedom.
WASHINGTON, DC - Perhaps many would respond by saying freedom is the non-coercive capacity to choose. What would they choose? Anything that appeals as a good for them.
While it may be true that freedom entails non-coercion, it does not mean having an unbridled capacity to choose whatever one thinks or feels is good for them.  In such a notion of freedom - prevalent in liberal societies (like the United States of America) - what is good is not so much the thing chosen, but the sheer ability to choose things. The free American is not defined so much by what he chooses, as by the fact that he is capable of choosing anything. In this truncated form of freedom, the goodness of the thing chosen is secondary; in fact it is only
good' so long as it is 'chosen.'

Light a virtual candle today
However, this is a perversion of what freedom truly is. It is not the sheer capacity to choose that makes a person free, but the reality of an actual good that exists prior to any choice. You can only freely choose something if that something really exists as a good in the first place.
Here's an example that draws on a hot issue in our culture today: the goodness of marriage:
A man and woman who choose marriage are free because marriage as such already precedes their choice as a good in reality. A man and a man (or a woman and a woman) who 'choose 'gay marriage' cannot be said to be truly free, for 'gay marriage" does not truly exist as a good; it does not even exist in the first place.  In this context, 'gay marriage' needs to first be 'created' (because it doesn't actually exist) in order to be 'chosen' (which is a deception: a false freedom).  In this case, the actual good (marriage as it exists in reality) is rejected, and defying common sense, freedom becomes identified with a non-good ("gay marriage").
This may appear to be an over simplification of what freedom is (and isn't), and the example may also appear to be short-sighted for not taking into other factors that effect a person's freedom (such as sin). All that withstanding, the basic premise still remains: true freedom goes beyond the mere capacity to choose - freedom rests on a good that exists, and to which freedom is ordered.
In our American culture, we think that religious freedom means being able to choose your own religion.  At first blush, this seems to be a trustworthy definition of religious freedom; but think again.  For Catholics in America, it is important to be clear about this. Jesus Christ is not a mere option, and he is not just for Christians. He is the truth that sets everyone free; in a word, he is the true good that exists in reality, the one who reveals the meaning of human life. He is - in other words - for all human beings, and exists not a mere option, but as the Good that exists for all in reality.
To recap: true freedom does not consist choosing between endless indifferent options.  True freedom goes beyond choosing by allowing what is truly good to move the chooser to affirm that good. 
Freedom has been made possible for us because the Good to which we are moved toward - Jesus Christ - has first come to us.  This freedom certainly goes beyond its deficient form in our American culture.
 
---
Copyright 2018 - Distributed by THE CALIFORNIA NETWORK
Pope Francis Prayer Intentions for FEBRUARY 2018
Say 'No' to Corruption.
That those who have material, political or spiritual power may resist any lure of corruption.
---
---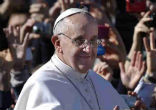 This past March 13, we celebrated the fifth anniversary of Pope Francis's election to the papacy. I recall five years ago watching EWTN's ... continue reading
---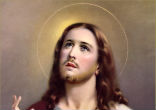 Jesus said to them, "Come after me, and I will make you fishers of men." Mark 1:17 As Christians, we have the extraordinary opportunity to ... continue reading
---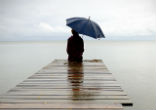 "I feel so incomplete," the Pastor announced at the end of the Mass. CANASTOTA, NY - The parish we had visited during a recent trip had ... continue reading
---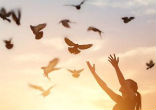 "If God is for us, who can be against us?" (Romans 8:31). This Scripture serves as a powerful reminder that when God is on our side, when ... continue reading
---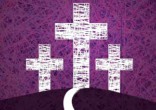 Happiness is often a matter of mind over matter - but true joy is a spiritual gift that comes solely through the grace of God. For many, ... continue reading
---