NSA Spy's on 'YOU' in your own Home!
---
We the people, need to fight back.
Edward Snowden revealed that the NSA is not only recording information regarding communications involving national security, but also information regarding all Americans is being captured.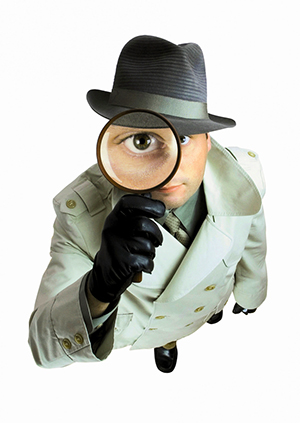 NSA watches everything you do.
LOS ANGELES, CA - This should be a matter of concern to all people.
The Fourth Amendment of the US Bill of Rights states:
"The right of the people to be secure in their persons, houses, papers, and effects, against unreasonable searches and seizures, shall not be violated, and no warrants shall issue, but upon probable cause, supported by oath or affirmation, and particularly describing the place to be searched, and the persons or things to be seized."
If information is just being gathered without "probable cause", and without a warrant, that is contrary to the Bill of Rights.
There are those who argue that "why are you concerned, if you do not have anything to hide." 
There are a lot of reasons to be concerned, particularly since this stretches beyond American shores, to monitoring foreign officials and industries.
1.    For foreign governments, obviously this is a matter of national security.
2.    For industry, industrial secrets can be stolen.  People invest a lot of time, money, and creativity to bring new products to the world.  If their communications are tapped, these can be stolen.  One of the Ten Commandments is, "Thou shalt not steal."
3.    For the Church, we see how secular government has wanted to coerce the Church into doing things contrary to doctrine.  Suppose, say, an attorney for the Church were creating his legal arguments.  Prior knowledge due to phone, email, or communication tapping might give the opposing side an advantage.
4.    The NSA combined with the IRS could be a particularly damaging combination.
Today, there is a movement called, "The Day We Fight Back."  This is where you are encouraged to contact your legislators and tell them that you do not want NSA surveillance of private citizens.
Although the main event took place on February 11, the event is still ongoing with citizens invited to sign their names to a petition demanding the NSA stop spying on citizens.
View it for yourself at: https://thedaywefightback.org/.
Pope Francis calls for your 'prayer and action'...
---
Go-Ye is a site that focuses primarily on Christian topics. John 3:16
---
---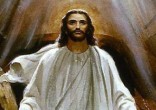 Going through the checkout at the shops I got talking with the girl behind the cash register who proceeded to tell me that Good Friday was ... continue reading
---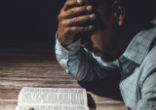 Have you ever cried out to God to remove a 'thorn,' a problem from your life? Even St. Paul experienced ongoing weakness, which Scripture ... continue reading
---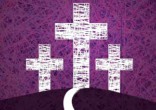 Happiness is often a matter of mind over matter - but true joy is a spiritual gift that comes solely through the grace of God. For many, ... continue reading
---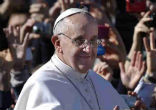 This past March 13, we celebrated the fifth anniversary of Pope Francis's election to the papacy. I recall five years ago watching EWTN's ... continue reading
---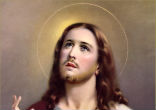 Jesus said to them, "Come after me, and I will make you fishers of men." Mark 1:17 As Christians, we have the extraordinary opportunity to ... continue reading
---