God Will Never Forgive Me
---
Finding Jesus Again
How many people believe that they are so bad, or what they have done is so evil, that God can never forgive them? I've heard this sentiment from many. But, is it true? Definitely not, if you repent from your heart, and truly seek forgiveness! Why do I state this so absolutely? According to the Catechism of the Catholic Church (982) 'There is no offense, however serious, that the Church cannot forgive. There is no one, however wicked and guilty, who may not confidently hope for forgiveness, provided his repentance is honest. Christ who died for all men desires that in his Church the gates of forgiveness should always be open to anyone who turns away from sin.'
How many people believe that they are so bad, or what they have done is so evil, that God can never forgive them? I've heard this sentiment from many. But, is it true? Definitely not, if you repent from your heart, and truly seek forgiveness! Why do I state this so absolutely? According to the Catechism of the Catholic Church (982) 'There is no offense, however serious, that the Church cannot forgive. There is no one, however wicked and guilty, who may not confidently hope for forgiveness, provided his repentance is honest. Christ who died for all men desires that in his Church the gates of forgiveness should always be open to anyone who turns away from sin.'
And why does the Catholic Church aver this? According to the Gospel of Matthew (Matthew 18:21-22), Peter and Jesus had the following discussion regarding forgiveness: "21 Then Peter approaching asked him, "Lord, if my brother sins against me, how often must I forgive him? As many as seven times?" Jesus answered, "I say to you, not seven times but seventy-seven times." Jesus himself states that our sins can always be forgiven.
But, is there more? I think that there is more. Saint Paul is a perfect example. Saint Paul was a Pharisee, a devout follower of Jewish law, and a relentless persecutor of the early Christians. Saint Paul was not passive about his persecution - he actively sought out, arrested, and even executed the early believers of Jesus. But, he was called by Jesus himself (Acts 9), and given the task of bringing the Gospel of Jesus to the Gentiles.
Saint Paul, after committing multiple acts of murder, was not only forgiven by Jesus, but recruited! Saint Paul realized the mercy of God. In his letter to the Philippians he wrote: "It is not that I have already taken hold of it or have already attained perfect maturity, but I continue my pursuit in hope that I may possess it, since I have indeed been taken possession of by Christ [Jesus]. Brothers, I for my part do not consider myself to have taken possession. Just one thing: forgetting what lies behind but straining forward to what lies ahead, I continue my pursuit toward the goal, the prize of God's upward calling, in Christ Jesus."  If Jesus can forgive St. Paul after all of his heinous acts, why would he not forgive you?
References
Catechism of the Catholic Church, 2nd Edition, 982.
New American Bible, Revised Edition (NABRE), Acts 9
ibid. Philippians 3:12-14
---
This is a blog written by Norm LeDonne Jr, on his journey to rediscover the Catholic faih
---
---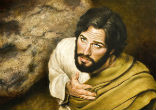 What if you had given everything you had (including your life) in order that others might live but only a handful of those for whom you ... continue reading
---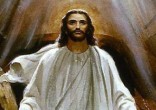 Going through the checkout at the shops I got talking with the girl behind the cash register who proceeded to tell me that Good Friday was ... continue reading
---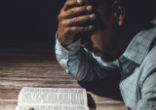 Have you ever cried out to God to remove a 'thorn,' a problem from your life? Even St. Paul experienced ongoing weakness, which Scripture ... continue reading
---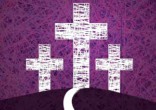 Happiness is often a matter of mind over matter - but true joy is a spiritual gift that comes solely through the grace of God. For many, ... continue reading
---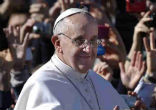 This past March 13, we celebrated the fifth anniversary of Pope Francis's election to the papacy. I recall five years ago watching EWTN's ... continue reading
---