Please Mom! Don't do this, I Want To Live!
---
Abortion, From a different perspective.
Abortion has always been a touchy subject for me.  You see, I was one of those unwanted pregnancies.  I was fortunate however because, I was born in the 60's before it became legal.  I didn't discover any information about my birth parents until I was in my 30's.  It was at this time that my adoptive mother revealed to me that my birth father was a doctor and my birth mother a nurse at a medical center.  That shook my foundations a bit and made me realize just how very fortunate I really was.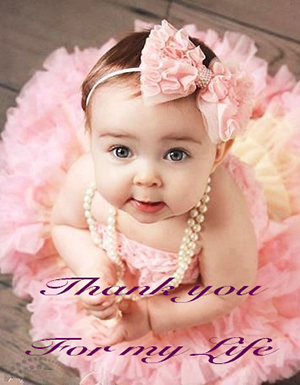 I am glad my birth parents said yes to my life.
DUNEDIN, FL - Even though abortion wasn't legal until 1973, it wasn't entirely unheard of in the 60's.  Who is more qualified to perform such a procedure than a doctor and a nurse with the resources available to them from the medical center.  I truly could have been a statistic.  But, here I stand, alive and well with love and thanksgiving in my heart for my birth parents choice.   
I was adopted in the 60's before abortion became legal.  My birth parents were a doctor and a nurse at a medical center.  Clearly, if anyone could have performed an abortion in the 60's  it would have been them.  I was an unwanted pregnancy.
Today, I am a grandmother.  I owe my life to my birth parents.  They didn't want me and they gave me up for adoption.  I was one of the fortunate ones.  I was adopted by loving parents and they had also adopted a baby 3 years before they had adopted me so I had an older sister too.
We grew up in a good home.  My parents worked hard to give us both all that we needed and quite a few extras too.  Most of all, we knew our parents loved us and felt special because they chose us.
All my life experiences, I am grateful for, both good and bad.  The good, well that's easy, everybody loves the good.  The bad, they were difficult but they made me grow as a person and that's what it's all about right?  If it wasn't for those experiences, I wouldn't be who I am today. 
Since I have this history, my heart cries out for the babies whenever I hear about abortions.  I was so fortunate but, who is their voice?  Isn't the greatest instinct in life, self preservation?  Don't we all just want to live?  Auto accidents, sickness, natural disasters, don't we all say, did they make it?  Are they alive? Will they be okay?  So now I dare to repeat myself.  Who cries out for the babies?  What would they say if they could speak?  Would it perhaps go something like this?
PLEASE MOM!  Don't do this. Just give me a chance. I know you don't want me. You hadn't planned on this happening.  But I STILL WANT TO LIVE. 
I want to grow up.  I want to see all I can see, hear the sound of music, the birds singing in the trees in the spring, the crickets on those hot summer nights chirping their endless tune.  I want to touch, feel, smell.  I want to dance with joy, laugh until my tummy hurts, I want to love. 
I want to taste all those different foods that are out there.  Fresh fruit so sweet and juicy in my mouth.  Gooey sticky caramel, buttery popcorn, crunchy carrots, fresh apples picked right off the tree.
Please Mom, let me live so I can run and play and go to school.  I want to make new friends, learn new things.  I want to grow up.  I want to become an adult, go to work.  Maybe my job will help people.  People who are sick, lonely, or afraid. 
I want to meet someone special and maybe even have a family of my own.  If we can't have children, then maybe we will adopt someone like me.  Someone that doesn't have a Mom or a Dad to care for them.  I want to watch my children grow and teach them what I can so that they too can become adults with hearts filled with love.
Just give me a chance Mom.  I want to grow old and watch my grandchildren play and develop.
I won't bother you Mom, if you just let me live.  But, I will always love you for the choice you made.  If you let me live my life just like you get to live yours. 
Thank you Mom for letting me live.  I love you very, very much.   
Pope Francis calls for your 'prayer and action'...
---
Copyright 2018 - Distributed by THE CALIFORNIA NETWORK
Pope Francis Prayer Intentions for APRIL 2018
For those who have Responsibility in Economic Matters.
That economists may have the courage to reject any economy of exclusion and know how to open new paths.
---
---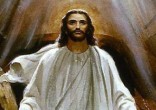 Going through the checkout at the shops I got talking with the girl behind the cash register who proceeded to tell me that Good Friday was ... continue reading
---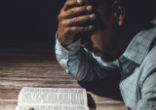 Have you ever cried out to God to remove a 'thorn,' a problem from your life? Even St. Paul experienced ongoing weakness, which Scripture ... continue reading
---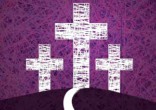 Happiness is often a matter of mind over matter - but true joy is a spiritual gift that comes solely through the grace of God. For many, ... continue reading
---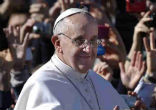 This past March 13, we celebrated the fifth anniversary of Pope Francis's election to the papacy. I recall five years ago watching EWTN's ... continue reading
---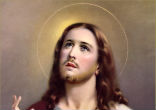 Jesus said to them, "Come after me, and I will make you fishers of men." Mark 1:17 As Christians, we have the extraordinary opportunity to ... continue reading
---