'Nothing Special' Days are My Most Memorable Special Days.
---
It's Amazing how Every Day Humor makes Very Special Memories.
It's amazing the humor and memories that can be derived from everyday life. Kids tend to remember their childhood one major accomplishment or event at a time. Birthday parties are big. So are the sacraments, like First Communion and First Reconciliation.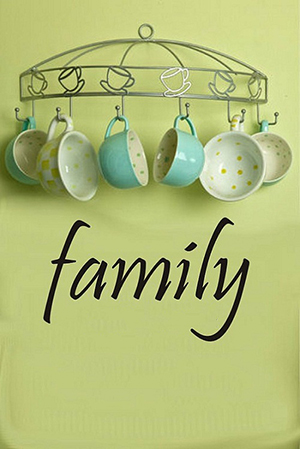 Family is the most important thing in life.
LOS ANGELES, CA - The events in life come and go. We plan for them, enjoy them for the day, and look back on them with fondness and relief. The events (or non-events) my husband and I hold most dear, however, are the joyous things that happen when we're all together as a family. Those days are few and far between now that our children are 18, 19 and 21.
Nothing Special Days are the Most Special of days.
The first such 'nothing special day' that I truly remember happened in the spring of 2000.
It was a Sunday morning in the master bathroom. I curled my hair and applied makeup, Jim brushed his teeth, and our children, Christopher, Michael and Samantha, popped in and out throughout the course of that Sunday morning as we all readied ourselves for Mass and Sunday School.
Sam was the first to appear, beaming with pride over the fact that she dressed herself, right down to her white tights. I spooned on the accolades, all the while sneaking the brush from the counter top to fix her hair. It was a daily battle, brushing my daughter's hair. She pulled away every time. This morning, however, she suddenly stepped right in front of me.
'What are you doing, sweetie?' I asked, frustrated with her lack of cooperation.
'I just want a hug,' she replied. Well, there's nothing like love and sincerity to take the wind out of one's sails.
The frustration melted away. Samantha left the room and I got back to the business of primping.
Michael entered the bathroom just as I was curling my hair and Jim was shaving. Our 6 year-old played at a friend's house the previous afternoon, and relived the whole 90 minutes play-by-play style.
"We 'pwayed' Hot Wheels. And Greg has a woop-ditty-woop," he explained, quite animated in his conversation.
'A what?' I asked, trying to hold back the giggles. Michael and Christopher each met with a speech therapist each school day, and I didn't like to encourage the Elmer Fudd talk, but I honestly didn't know what he was trying to say. Five minutes later we finally got it. Loop-d-loop track is what he meant to say.
By that time, though, Michael had discovered the scale.
'Mommy.how much do you weigh?'
'Yeah, mommy, how much?' Jim chimed in.
'I don't know,' I fibbed.
'Get on and tell me,' prodded Michael.
'Yeah, mom, get on and tell us,' repeated my mynah-bird of a husband.
Michael asked again, not to be deterred.
'How much do you weigh, mommy?'
'Too much, honey.'
'Do you weigh over 100?' This kid just wasn't going to let up.
'Yes, Michael. I weigh over 100,' I stated.
'Whoa.'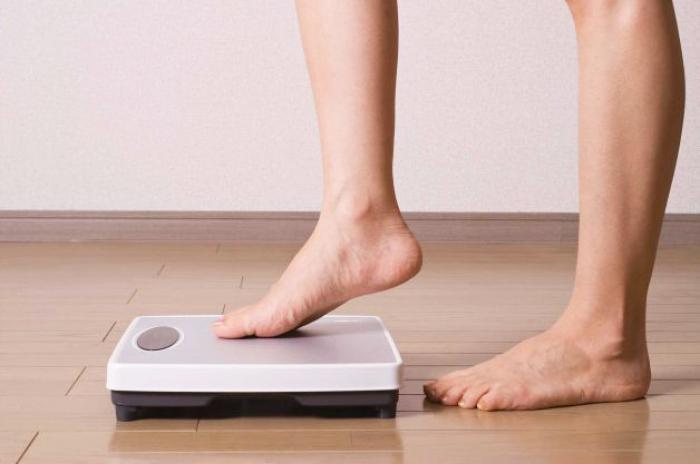 How much do you weigh?
Enough said. He was satisfied with the answer, and left the room to put on his shoes.
Sunday became hurried after that. We hurried to Mass, hurried to the grocery store, hurried home to start dinner in the crock pot and hurried to eat lunch so the boys could make it on time to their friend's birthday party.
This day was remembered for a week or so by my boys because of the bowling party.  But I still hold that day close to my heart because of the joy our children brought us on a nothing-special Sunday morning.
Shelly Schneider is a Catholic wife and mother, a public relations professional, writer, blogger,  podcaster, and alter ego to Sarcastic Woman. Visit her Facebook Page at https://www.facebook.com/LifeOnTheHalfShelly and check out her podcast at http://www.lifeonthehalfshelly.com/.
Pope Francis calls for your 'prayer and action'...
---
www.facebook.com/LifeOnTheHalfShelly
---
---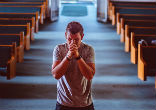 'The fervent prayer of a righteous person is very powerful.' James 5:16 Sometimes we can go at it alone, yet other times we need God's help ... continue reading
---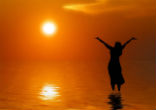 "And may you have the power to understand, as all God's people should, how wide, how long, how high, and how deep His love is. May you ... continue reading
---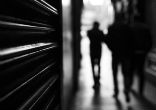 Sunday's Gospel command (Matthew 8:16-20) to make disciples of all nations baptizing them in the name of the Father, the Son and Holy ... continue reading
---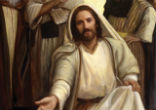 "The Lord is near to all who call on him, to all who call on him in truth." Psalm 145:17-18Jesus stands in wait to help those who ... continue reading
---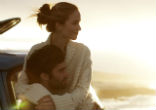 "Love is patient, love is kind. It does not envy, it does not boast, it is not proud. It does not dishonor others, it is not self-seeking, ... continue reading
---