People desire truth. People desire honesty.
For several weeks now I've been thinking about two short phrases that should be used more often by EVERYONE. These two phrases have the ability to change hearts and minds. Today, while I was reading this post - http://acuff.me/2013/12/3-words-great-leaders-say/ - by author/speaker/blogger, Jon Acuff, he actually wrote about one of those phrases so I figured now is as good a time as any to write my post on this topic as well.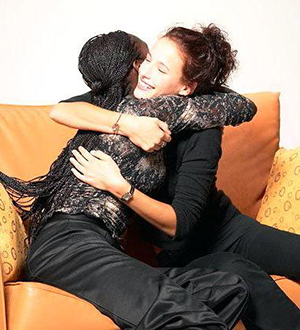 Admitting you were wrong, helps mend hard feelings after a fight.
NASHVILLE, TN - The phrase Jon Acuff was referring to was, "I was wrong." Jon wrote, "Great leaders know they will make mistakes and when they do, they're not afraid to say those
three important words: I was wrong."

I believe it is particularly important for great leaders to be able to say those three words. Oddly enough, admitting when you are wrong allows people to trust you more. If you become the kind of person who will never admit when you are wrong, it actually leads people to trust you less and even go back and raise question on past circumstances. People will begin to wonder if you've covered up failure in the past just to save face.

People desire truth. People desire honesty. Learn to admit when you are wrong. Not only will it allow people to trust you more, but it will do great things for your own heart. It will give you room to become humble. It will give you room to grow and become better.

I mentioned there were two phrases people should learn to say.

The other one is even more important if you ask me. This phrase has an even greater ability to change hearts and deepen relationships. The phrase I'm talking about is, "I'm sorry." Although, keep in mind this phrase MUST be used genuinely in order to take proper effect. An honest, genuine, heartfelt apology allows people to forgive you and to forgive themselves. Apologies allow people to set aside their differences, reconcile the issues they might be struggling over and to move forward.


I've often found in my life when I'm able to genuinely apologize for my wrongdoings (whether it's in confession or to the person I've hurt) a simple apology allows our relationship to mend and grow. To grow. That part is important. Apologies allow existing relationships to flourish and deepen. A greater bond is formed and there is often an open admittance neither party is perfect. When you are able to let your guard down and admit you are not perfect, you are able to allow so much love into your heart.
Don't believe me?
I challenge you to give either phrase a try. If not for the other person, then do it for yourself. Your heart is begging for it.
"I was wrong."
"I'm sorry."
Definite game-changers.
Laughs and Love,
Jackie:-)
---
---
---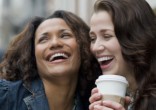 By Jackie Stammen
What if we all entered every conversation with the belief that we have something to learn from the other? NASHVILLE, TN - What if, instead of being defensive or trying to prove why we are right, we instead entered a conversation to learn something from the other ... continue reading
---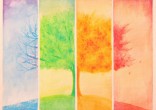 By Jackie Stammen
I've been reflecting much on the idea of seasons in our life lately. NASHVILLE, TN - Seasons come and they go, it's inevitable. It's true for the kind of seasons that relate to weather but what I' m really talking about is the seasons of our lives. We often find ... continue reading
---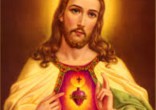 By Jackie Stammen
Sometimes it smacks you in the face and sometimes it's a gradual, almost unnoticeable acquisition, but when you learn Truth, you can't "untruth" it. NASHVILLE, TN - I'm talking about Truth of the Gospel, Truth of faith, and Truth of The Way. Once you learn it, ... continue reading
---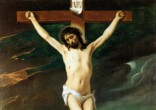 By Norm LeDonne
Amazing grace. King of glory. Worthy is the Lamb that was slain. A traditional Christian spiritual. The Old Testament. The New Testament. What do these three things have in common? They are all lyrics in the Phil Wickham song "This is Amazing Grace." This young ... continue reading
---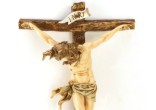 By Michael Seagriff
God calls all of us to walk the Via Dolorosa with Him, to spend time at the foot of His cross, to be there as He is nailed to it, to be there throughout the entire three hours of His agonizing death, to be there as He is taken down from the cross, to be there as He is ... continue reading
---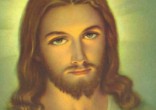 By Norm LeDonne
Jesus was born to save us from our sins, to bring us hope and to show us how to love. He is the source of our peace. We look to him for all of these things and more. What is more fitting than calling on him and recognizing all that he has done for us? <a ... continue reading
---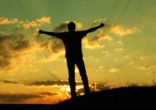 By Chaplain Adele M. Gill
The New Year is upon us and with it we get all get to start anew. What better way is there to start the New Year? It is a great time to look ahead to see where we want to be this time next year and switch gears to meet our new goals - new plans, new perspectives, new ... continue reading
---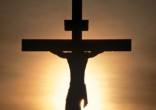 By Chaplain Adele M. Gill
I have a friend who tells me she gets pretty sentimental each New Year's Eve. Like so many people, looking back over the year - and looking ahead at the upcoming year - she has a blend of both nostalgia and anticipation. Nostalgia for all the good times, successes and ... continue reading
---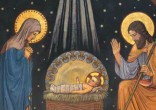 By Norm LeDonne
"<a href="https://www.youtube.com/watch?v=DLT9dSt8cwg">Joy to the World</a>" is a traditional and popular Christmas carol. The lyrics to the carol were first published in 1719. The music is attributed either to George Frideric Handel or Lowell Mason. In ... continue reading
---

By Michael Seagriff
Imagine this Christmas that before exchanging gifts with family and friends, Jesus thanks you for the greatest gift you could have possibly given Him. What might that be? Interested? Listen to this podcast.Merry Christmas![media id="16661"] continue reading
---
All Blog News