It's not Magic...God needs no magic!
---
He is not trying to direct us away from the truth; but towards it.
God is a mystery in Himself. Do you think we'll ever understand all of these mysteries? Maybe that's what faith is for!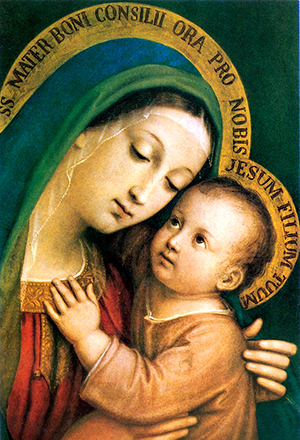 Mary and Jesus.
MOORESVILLE, N.C. - Waiting for midnight mass, I was listening to some classical music and thinking about the mystery to which we will celebrate tonight. I chuckle to myself as I ponder God in his infinite wisdom in the way he reveals himself to us. On one hand He uses levels of simplicity to get through to us, his children. At the same time some of the mystery that surrounds these wonderful manifestations leaves us with our jaws agape, scratching our heads. Let's face it; he desires us to believe and follow him out of faith and love. We all need to stop trying to figure out so many things and just listen and see what he has to offer us. 
Coming to us, His creation, in the most humble form; an innocent, vulnerable infant is beyond our human "common sense". God, born in a stable and laid in a manger - this confounds our human understanding  Dying for us, knowing fully that we will continue to sin against Him and our fellow man in ever increasing capacities; again absolutely goes against all human reason. Yet he lays it all out for us in Isiah, and as we read His gospels and epistles.  My son, in fact, was trying to awe me with some "magic" tricks with a coin and some misdirection. Each time he tried so hard to perform some magic and make the coin "disappear" and each time I found it. Then, as I saw some frustration start to creep into the scene, so on subsequent attempts I wasn't able to find the coin and he was able to successfully perform his magic. God needs no magic, as He is not trying to direct us away from the truth; but towards it. His is bringing us to Himself in everything He does. That is the purpose behind it all; to bring us to the truth, to the source of all love - God.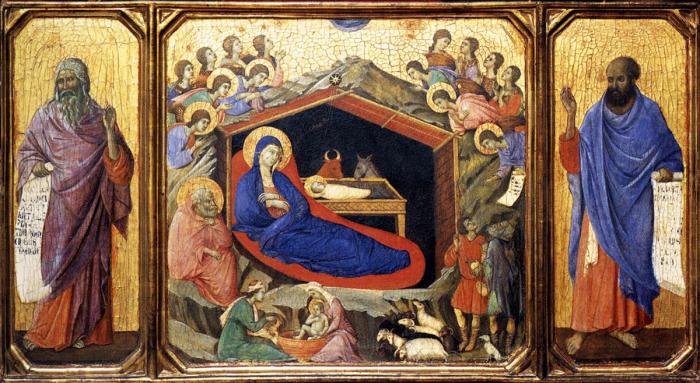 Jesus was born in a manger.
While I know many theologians and scholars will delve into all of these mysteries and try to explain them as best as they can. They've been doing it since the mysteries were made known to us. I guess that is man's nature; to try and figure everything out. While many desire to gain understanding of them, personally I'm O.K. with not understanding because I don't need it. I just believe. Maybe that's an overly juvenile faith which I possess, but it's enough to me to know that God loves me as a father loves a child. This I understand, as a father of 10.  It's right up my alley. As I would do anything to save my children - even to the absurd in other people's eyes; so does God. I find great comfort in knowing that God is my Father. 
So, during this wonderful celebration of the birth of our Savior; let's all ponder that "For God so loved the world, that He gave His only begotten son." Crazy, huh??
---
Web site to inspire others in facing their day.
---
---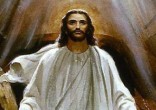 Going through the checkout at the shops I got talking with the girl behind the cash register who proceeded to tell me that Good Friday was ... continue reading
---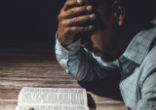 Have you ever cried out to God to remove a 'thorn,' a problem from your life? Even St. Paul experienced ongoing weakness, which Scripture ... continue reading
---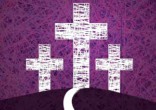 Happiness is often a matter of mind over matter - but true joy is a spiritual gift that comes solely through the grace of God. For many, ... continue reading
---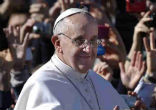 This past March 13, we celebrated the fifth anniversary of Pope Francis's election to the papacy. I recall five years ago watching EWTN's ... continue reading
---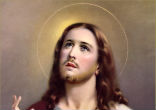 Jesus said to them, "Come after me, and I will make you fishers of men." Mark 1:17 As Christians, we have the extraordinary opportunity to ... continue reading
---