The Awesome Power of Prayer! God meets you where you are.
---
Have you ever just tried to "talk" with God?
How do you pray? Jesus taught us to pray and it was the best prayer; but each of us looks to various other forms of prayer to inspire us to continue to go forward in our walk with Jesus Christ each day, or to ask God for the things we feel we or others need, or to properly thank Him for all he provides us with. Have you ever just tried to "talk" with God?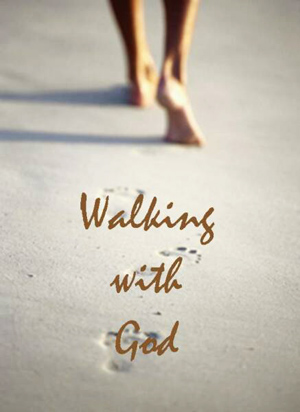 Prayer inspires us in our walk with Jesus Christ each day
MOORESVILLE, N.C. - I have spent so much time writing about how we need to act through our example and other external means to bring God into our lives, and the lives of others we engage with. I have not given enough attention to those things around our internal life with God. Today I write about those private moments with God, that provide so many opportunities for growth in love, peace and our personal relationship with Him; as well as the giving of ourselves to others where nobody can see or hear us. A place where there is no praise or pats on the back for us to have to battle with false pride: Our interior and hidden life.
We were all taught how to pray by Jesus in the "Our Father" which most of us say daily, or pretty close to it. You have to - It's Jesus' prayer! There are so many prayers out there for every intention you could think about. How many prayer books can you come up with? I love these prayers. Many are so poetic; reeking of emotions of sorrow, love, joy, and peace. These prayers can inspire us to keep trudging through the deep sinking mud that sometimes we come upon on our path in life.  I love the meditative prayer that is the Rosary. If done properly (actually meditating and putting yourself mentally in the scenes of each decade); we can receive (as well as those we are offering the prayer up for) so much from saying them. It gives great honor to Mary and her part in the salvation history, and our petitions are offered through the intercession of Mary the Mother of God! 
By far, the prayer in which I receive the most from is something that for many is the most difficult thing: just having a true, heartfelt conversation with God as if he was in the room with you. I think to properly pray in this way you have to have some knowledge and understanding of God in a personal way. It places you at ease, if you can relate to God in this way. These conversations with God, for me are very real, personal and so meaningful. I feel his presence to close and I feel he truly relates to me. It really pounds home the saying "God meets you where you are"! In these conversations I pour my heart out to Him about everything. It's funny; I have to look at the ceiling in order to speak with Him. I guess I'm just looking up to the heavens! In this form of prayer I'm always look to God's response in our conversation; the thoughts that pop into my mind while praying. Many times it gives me direction or some sort of inspiration to pray for others. While I can't just do this every day; this is the one I look forward to do the most. I feel very connected to God afterward.
In the end, it comes down to worshiping God and offering up prayers of supplication and petition for oneself or others, prayers of thanksgiving for any type of gift or grace received, and those prayers to solidify our own very personal relationship with God our Eternal Father to increase our devotion to Him and those which He honors. Finally I close with the words of Jesus - "Wherever two or more are gathered in My Name, I am there also" Don't forget you can pray as a group as well to praise, glorify, petition, and thank - God our Loving Father in heaven.
---
Web site to inspire others in facing their day.
---
---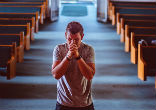 'The fervent prayer of a righteous person is very powerful.' James 5:16 Sometimes we can go at it alone, yet other times we need God's help ... continue reading
---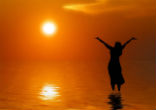 "And may you have the power to understand, as all God's people should, how wide, how long, how high, and how deep His love is. May you ... continue reading
---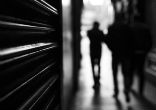 Sunday's Gospel command (Matthew 8:16-20) to make disciples of all nations baptizing them in the name of the Father, the Son and Holy ... continue reading
---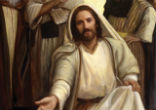 "The Lord is near to all who call on him, to all who call on him in truth." Psalm 145:17-18Jesus stands in wait to help those who ... continue reading
---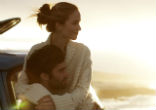 "Love is patient, love is kind. It does not envy, it does not boast, it is not proud. It does not dishonor others, it is not self-seeking, ... continue reading
---