Mr. Sandman, bring me a...Nightmare?
---
Nightmares are vividly realistic; disturbing dreams that startle you awake from a deep sleep.
You wake up suddenly, jump out of bed, your heart is pounding, your breathing is rapid and you are scared, anxious, angry, sad, but mostly terrified, very terrified!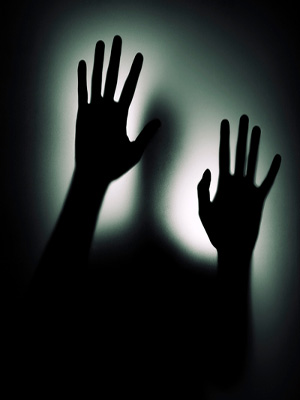 Nightmares are very disturbing vivid dreams.
Highlights
By Wendy RN., BA
Catholic Online (https://www.catholic.org)
12/10/2013 (4 years ago)

Published in Blog
Keywords: Nightmare, dream, frightened, scared, terrified, sleep, anxious, angry, sad, adults, children, bed, relax, relaxation, yoga,
---
LOS ANGELES, CA (Rise Above Health Blog) - You are so terrified you do not want to go back to sleep and repeat having the same bad dream again. The dream is so vivid and frightening you get up and pace. You can not stop thinking about it, you can not get it out of you head. You have had a nightmare; someone or something was chasing you or maybe, you were in a very dangerous situation, fighting for your life while being surrounded by snakes. Whatever the horrible, terrifying circumstances, you were having a nightmare.
Nightmares are vividly realistic; disturbing dreams that startle you awake from a deep sleep. They set your heart pounding.
Nightmares are more common in children, but one out of every two adults have nightmares on occasion. Roughly 5% to 10% of adults are plagued by recurrent nightmares.
Nightmares can be caused by after having a late-night snack, which increases your metabolism and triggers the brain to be more active. Drugs, alcohol, smoking, medications, or withdrawal from causes nightmares. Illness and fever can also cause nightmares.
Many people experience nightmares after they have suffered a traumatic event, such as surgery, the loss of a loved one, an assault or a severe accident. The nightmares of combat veterans are in this category. Their nightmares are often directly related to the traumatic events of battle and their nightmares occur over and over.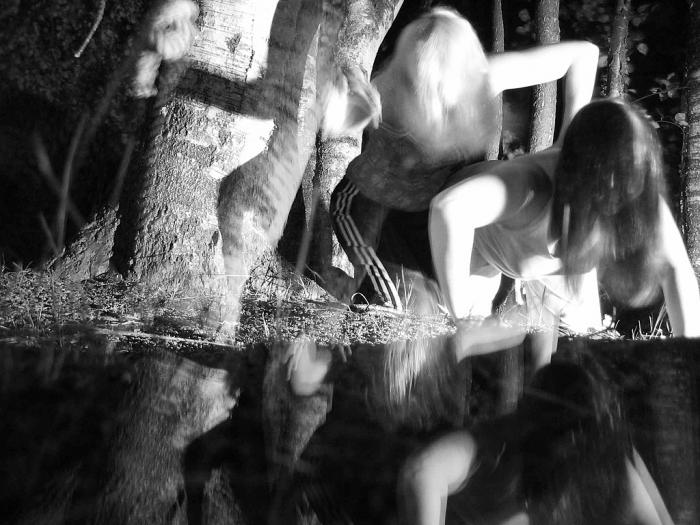 Our creative minds produce nightmares that can terrify us.
Some people have nightmares because their waking lives are extremely stressful, or have major changes in their lives like a job, moving, missing a loved one or financial problems and concerns.
People with sleep apnea tend to be more prone to nightmares.
Lastly, some people experience frequent nightmares that have nothing to do with their waking lives. These people tend to be more artistic, creative, sensitive, trusting and emotional than average.
So, is there anything that can be done about nightmares? How does one convince their subconscious to stop?
Fortunately, there are steps you and your doctor can take to lessen the frequency of your nightmares and the effect they are having on your life. If your nightmares are caused by a medication you are taking, your doctor may change either the dose or the medication to stop this side effect. For those whose nightmares are a result of sleep apnea or other physical ailments, treating the underlying disorder may help stop the nightmares.
If your nightmares are not caused by illness or medication, there are behavioral therapies that you can do your self or with a trained therapist. One therapy is called imagery rehearsal treatment.  This therapy involves a person imagining their nightmare and rehearsing how they want them to end. Often when the nightmare occurs and someone has rehearsed how to end the nightmare, it stops. This may take several attempts, but the results are very promising.
My eldest son suffered from nightmares from 2 years to 5 years of age. After trying and failing with several methods to stop them, I bought him a broom, and placed it beside his bed. I told him that the broom would sweep away all of his bad dreams, and it could also be used to fight off the scary monsters.
It worked; it worked so well that even though he never physically touched the broom at night, in his mind it swept all of the nightmares away. He kept a broom by his bed until he was 11.  He recently told me that he would use this same method with his own children if they develop nightmares.
Other things that can help reduce and stop nightmares especially in adults include;
 

Do not eat before bedtime.
Do not smoke before bedtime.
Reduce Alcohol intake.
Exercise regularly, reduces anxiety and stress.
Yoga and meditation also reduce stress and anxiety.
Make your bedroom a relaxing tranquil room.
Keep a regular bedtime.
If the nightmares continue after you have tried to stop them yourself, speak to your doctor, he or she may have other solutions.
My Tip of the Day:  Don's skip breakfast, fiber in the morning will help make you less hunger in the afternoon. A healthy breakfast also increases your metabolism and helps you to be more active throughout the day. Those that eat breakfast are thinner than people who just rush out the door.
I believe that Faith can move mountains.
---
Copyright 2018 - Distributed by THE CALIFORNIA NETWORK
Pope Francis Prayer Intentions for APRIL 2018
For those who have Responsibility in Economic Matters.
That economists may have the courage to reject any economy of exclusion and know how to open new paths.
---
---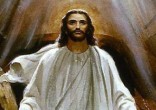 Going through the checkout at the shops I got talking with the girl behind the cash register who proceeded to tell me that Good Friday was ... continue reading
---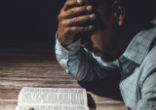 Have you ever cried out to God to remove a 'thorn,' a problem from your life? Even St. Paul experienced ongoing weakness, which Scripture ... continue reading
---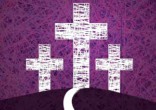 Happiness is often a matter of mind over matter - but true joy is a spiritual gift that comes solely through the grace of God. For many, ... continue reading
---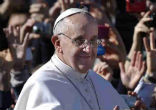 This past March 13, we celebrated the fifth anniversary of Pope Francis's election to the papacy. I recall five years ago watching EWTN's ... continue reading
---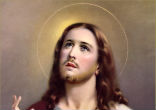 Jesus said to them, "Come after me, and I will make you fishers of men." Mark 1:17 As Christians, we have the extraordinary opportunity to ... continue reading
---