Deep Reading; There are a lot of ways to come to Scripture.
---
It is absolutely essential that we read scripture.
It's getting on toward the end of the year and as we wrap up 2013, I inevitably think about my goals for this year.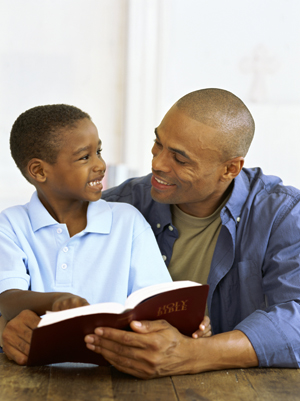 We should be reading scripture daily as a good disciple.
One goal that I set at the beginning of the year was to read more, and specifically to read a book a week.  This was quite an ambitious goal considering that at the beginning of this year I was working and finishing up a master's degree. While I have always felt that reading is very important, I knew that there had to be something concrete for me to do in 2013.
Now, I bet you're wondering if I stuck to my goal. No, I didn't. I am finishing the year having read just over 30 books covering many different topics and of varying levels of difficulty. Will I make the resolution again? Absolutely.
What this resolution allowed me to do was to make reading a priority and thus whatever reading I was doing was more focused than in years past. What does our reading tell us about our theology?  Henri Nouwen calls believers to deep theological reflection and "spiritual reading."  it is in this kind of attention to reading that we are shaped and formed as believers, as individuals. In having a focused plan, or attention to reading, you are putting yourself on a diet to take in that which challenges your assumptions, expands your imagination (not to mention your vocabulary) and opens your perspective to other points of view.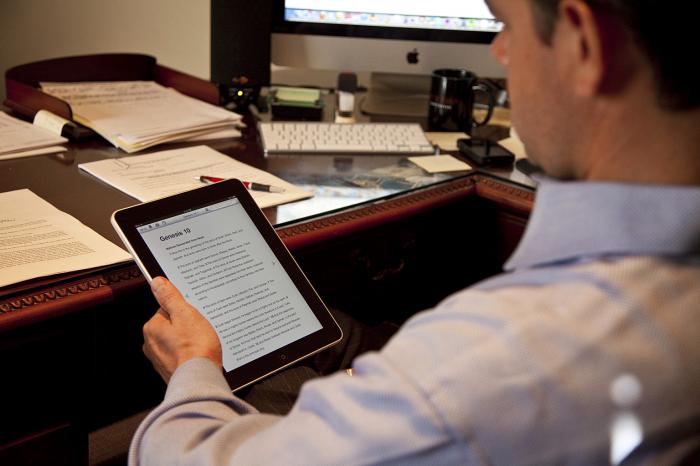 Enjoy reading the Bible on your tablet.
Now, what are you reading? As Christians, it is absolutely essential that we spend some time each day reading scripture.  This shouldn't be something that we come to out of guilt or obligation, but a well informed discipline that is a part of our discipleship. There are a lot of ways to come to scripture. 
Allow me to suggest a few:
You could read a chapter each day.
You could read a book of the Bible on a quiet Saturday morning and then spend the next     month re-reading it.
You could meditate on themes and images that come out of poetry and prophecy texts (I find that Advent is a great time to do that because of the Isaiah readings).
You could spend time each day reading the daily Mass texts with special attention given to the Gospel lesson.
These are a few ways you can engage more with scripture. There really is no wrong way, but there are ways that will allow you to develop a broader perspective and understanding of scripture. These ways tend to require the sacrifice of reading more often and more deeply. I encourage you to make reading scripture a priority this advent as well as in 2014.
Being told to read the Bible is one thing that many of us have heard our entire lives, but why is it really that important? I have spent my life thinking that if I read the Bible more that I would somehow instantly start growing to be a better person, to sin less, to think fewer negative thoughts, and so on. 
It doesn't really work like that, but what it does do is to shape our vocation as believers. When we really take the reading of scripture seriously, we see themes pop over and again. For instance, one theme that continues to pop up in the psalms is the issue of poverty. As you look closer at scripture and inundate yourself more frequently with these themes, your life has to reorient itself around what it feels to be important. If scripture has a lot to say about poverty, the poor, those cast down, then inevitably, you have to ask the question: how do I fit into all of this? Therefore, a constant reading shapes and informs our vocation as believers.
But, we can't stop at scripture alone. What are we reading and how is it challenging us to be the people God has called us to be? In order to be reading more, often ask yourself the question: What am I reading right now? If it's the same book that you were working on a few months ago, maybe it's time to put it down and try again with something else.
Read books that inspire you. Read books that make you uncomfortable. Read books that help you to understand the people you love.
For instance, I am a church musician and with my children's choir, I like to know what they are reading and why they like it or dislike it. Sometimes I will read what they are reading so that I can understand them a little better. I can have a little insight as to what they enjoy or what they find challenging. 
Engage in discussion with people you love about what you are reading, but it's easy to become obnoxious about those kinds of things, so be sure to monitor your level of excitement. 
We are a people called to searching and finding, asking, and knocking. ONE way that this comes about is through deep reading. There are many different ways to go about it, but I encourage you to pick up a book, join a library, purchase a magazine subscription. Challenge yourself. Get past your excuses and start searching, pondering and reading. Whether it's a paragraph here and there or volumes of literature, whether it's Flaubert or Thomas Merton, books can give us necessary insight into our lives of faith and into who we are called to be in Christ Jesus.
Blessings on your reading and let me know how it goes!
A birth foretold: click here to learn more!
---
Copyright 2018 - Distributed by THE CALIFORNIA NETWORK
Pope Francis Prayer Intentions for FEBRUARY 2018
Say 'No' to Corruption.
That those who have material, political or spiritual power may resist any lure of corruption.
---
---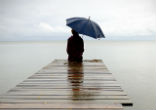 "I feel so incomplete," the Pastor announced at the end of the Mass. CANASTOTA, NY - The parish we had visited during a recent trip had ... continue reading
---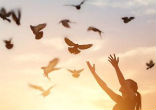 "If God is for us, who can be against us?" (Romans 8:31). This Scripture serves as a powerful reminder that when God is on our side, when ... continue reading
---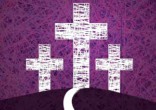 Happiness is often a matter of mind over matter - but true joy is a spiritual gift that comes solely through the grace of God. For many, ... continue reading
---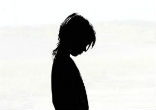 Clinical depression is so prevalent these days that well over 21 million Americans experience it every year. Most come to understand the ... continue reading
---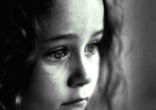 The following is adapted from Adele M. Gill's new inspirational self-help book entitled, 'From Broken to Blest: Embracing the Healing that ... continue reading
---