It was Different back then, Dad!
---
It WAS different back then.
It was Different back then, Dad!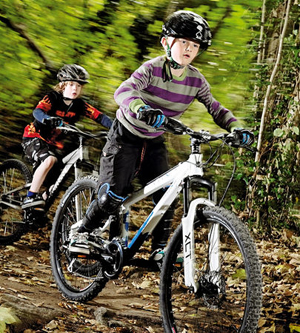 Roaming the suburbs and the hills on bikes was a favorite summer pastime.
MOORESVILLE, N.C. - Every time one of my kids wants to refute whatever advice or admonishment I'm giving them that starts with "When I was your age," I always get the "It was different when you were a kid" response. This gives me pause every time, because it causes me to truly reflect, well reminisce, about my youth. It WAS different back then.
I don't remember my Mom and Dad "hovering" or being really involved in every aspect of my life. I do remember leaving on my bike after breakfast in the morning and not returning until dinner, roaming the suburbs and the hills. When I say roaming, I mean all over! We went pretty far from the home base. When I was about 10, we packed lunches, and when I was about 12, we lived off the land. By this I mean we would pick wild berries, apples (sour!) and black walnuts. If we had pooled our cash, we would stop at Farmer's Market (run by a family with the last name of Farmer) and would purchase fruit and an Orange Crush. Back then an Orange Crush was a dime and the enormous, juicy, delicious peaches were four for a dollar. Not bad for about 35 cents. If none of those were available, we just didn't eat until dinner.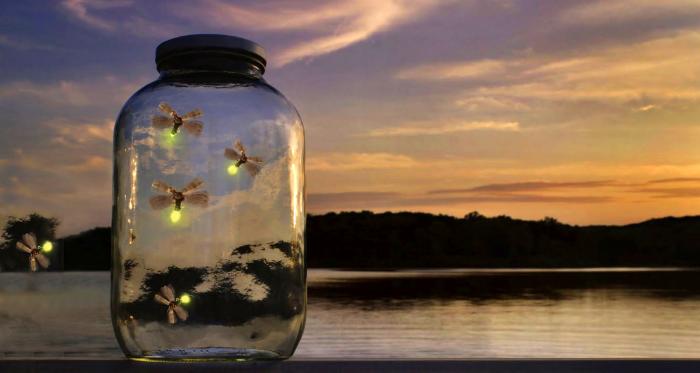 Catching fireflies
I remember playing hide and seek until dark. We still didn't know when to go back home until we all heard our mothers calling our names. It would start with one mother calling, and then the others one by one like a chorus would all yell for their kids. We would all go running home, immediately. There were no secondary calls, we all knew what would happen if we didn't go on the first call! Going home didn't mean going inside. My sister and I would stay out catching fireflies, lying on our backs looking at the stars talking, collecting night crawlers for fishing the next day, or dodging bats that were out looking for their nightly meals of bugs flying around. We would even continue with hide in seek in our yard in the pitch black of night. I loved summers!
Fishing was something my friends and I seemed to do almost daily. I'm not talking about real fishing where we actually were trying to catch a trout for dinner; I'm talking about fishing just to catch something. Mostly we caught a bottom feeding fish out of our local creek we called suckers. Now, for me to get to our favorite fishing hole called for me to walk from my house with a pole and tackle box in hand, across my street, a field, a four-lane highway and then a trail to the quite, shaded, relaxing piece of heaven we called "our spot." My 89-year-old mother just recently found out we crossed that four-lane highway to which she responded "No you did not!" I reassured her we did, to her chagrin, almost daily for years over those wonderful summers of yesterday.
We did not have laptops, tablets, iPods, XBOX, cable TV, MTV, or MP3 players. In fact, my parents did not have a colored TV, a remote, or a dishwasher. Well, back then I was the remote; and my mom, sister, and I were the dishwashers. Progress and technology does not always make everything "better." It was different back then. It was not as complicated, the peer pressure wasn't as severe, the pressures weren't as bad, and the parents just didn't have the fear we have now. So I feel for my kids, all 10 of them. I have empathy, but no sympathy. So I tell them like my parents told me: "Dust your pants off, get back out there, and do your best."
A birth foretold: click here to learn more!
---
Web site to inspire others in facing their day.
---
---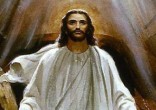 Going through the checkout at the shops I got talking with the girl behind the cash register who proceeded to tell me that Good Friday was ... continue reading
---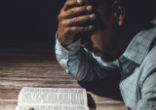 Have you ever cried out to God to remove a 'thorn,' a problem from your life? Even St. Paul experienced ongoing weakness, which Scripture ... continue reading
---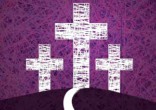 Happiness is often a matter of mind over matter - but true joy is a spiritual gift that comes solely through the grace of God. For many, ... continue reading
---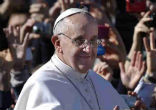 This past March 13, we celebrated the fifth anniversary of Pope Francis's election to the papacy. I recall five years ago watching EWTN's ... continue reading
---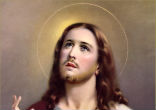 Jesus said to them, "Come after me, and I will make you fishers of men." Mark 1:17 As Christians, we have the extraordinary opportunity to ... continue reading
---