Beware...Teenagers in the House!
---
Parenting teenagers is the toughest job a parent has.
If anyone reading this has had a teenager, you will definitely relate! To those parents where the teenage years are fast approaching, you need to read this!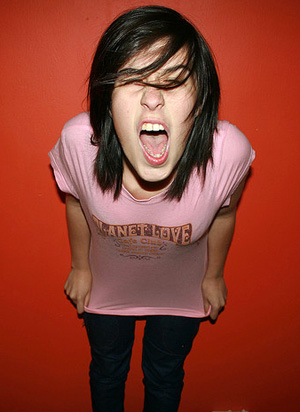 Teenage hormonal changes and the exhausting peer pressure they endure causes them to act the way they do; they do grow out of it.
MOORESVILLE, N.C. - As most 52 year old men, I've lived through a lot in all those years. I served my country; performing maritime law enforcement, search and rescue, and firefighting. I've worked about every job there is; from digging ditches, to mopping floors, sandblasting, painting, supervising, managing, I've even been a corrections officer. I've worked multiple jobs at the same time; I've gone back to school to earn my degree while working a full time job. A lot of these things were pretty tough to do. The toughest job by far I've ever had to do up to now has been parenting teenagers.
When I say parenting teenagers, I want to emphasis that the word teenager is in the plural form. Having been a parent of ten children, at one point I had five teenagers in the house at one time. Yes, I said five. While I have empathy for anyone that has one or two teenagers they must parent in a lifetime. The mere fact that I will have to eventually parent 10 teenagers would be something difficult for most parents to grasp.
I want to get this out there before I go on; I unconditionally love all my children with a generous and genuine love. I truthfully would take a bullet for them anytime. Having said all that, I dislike teenagers. I don't know if it's because of all those hormonal changes and the exhausting peer pressure they endure which causes them to act the way they do. Or if it's that time in their life where they are in-between a life of dependency and the desire for complete independence from their foe; the parent whose goal is to bother, nag, and destroy anything that the teenager defines as happiness and joy. I've been told; I don't understand, it was different when I was a teenager, all the kids are doing it, it's just a party, I hate them, they hate me, you just don't want me to be happy, you don't like my friends, the list goes on.
My reactions to my teenagers have changed over the years. At first when I was told they hated me; I felt hurt and looked deep within myself to ask what I may have done for them to say these terribly hurtful things. Now when they say that, I just tell them that I'm not so much of big of a fan of them right now either and then repeat what I was saying before they interrupted.
The drama that follows being a teenager is overwhelming at times. Multiply that by five and you have a Greek tragedy, or at best a soap opera that you live in day in and day out. I like to call it "As the Stomach Turns". Make sure you have a great supply of ant-acid, and a pillow to yell into when you get to your bedroom.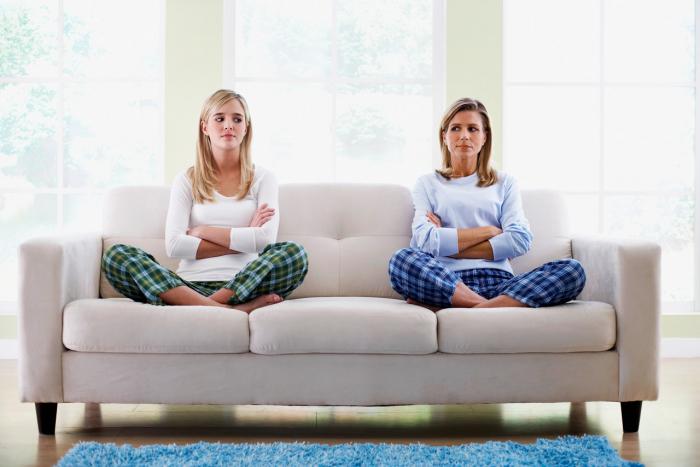 Don't sweat the small stuff with teens.
Boyfriends, girlfriends, dances, parties, clothes (God forbid you say anything about how short something is), makeup, the wrong crowd, etc. You add the presence of cigarettes, alcohol, drugs, and sex; sleepless nights then come into play. Now we are labeled as "old fashioned" and "over-protective". The only advice I can give is to stand your ground and don't give in on issues that really mean something. Don't sweat the small stuff - pick your battles to fight. Don't give out any punishment that is unrealistic (we parents tend to go overboard when we feel frustrated and pushed), remember physical work is not off-limits (it's good for them to sweat). Don't make mountains out of mole hills - keep everything in perspective. DO NOT try to be the "cool" parent - it will just make things worse. You are not their friend - you are their parent!! Make sure your role is defined to them.
It won't be pleasant. It is the one time in your kids' life that you can call the first crossroad. If you do it right, you give them a leg up on facing the real world when it's their time. You'll also earn their respect. They won't tell you about it, but they will respect you.
I remember when my eldest daughter came home from college. She was 22 and we had some private time on her visit. She said, "Dad, you were right!" I asked, "About what?" She replied; "About everything!" This was the first time I really felt I did something right with my children. One thing I've learned, you're not trying if you don't make mistakes, so don't be afraid of making a mistake, just learn from them. Pass that on to your teenagers as well; because they are going to make a bunch of them in the course of their life! We all know about that!
A birth foretold: click here to learn more!
---
Web site to inspire others in facing their day.
---
---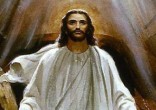 Going through the checkout at the shops I got talking with the girl behind the cash register who proceeded to tell me that Good Friday was ... continue reading
---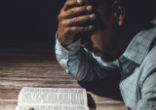 Have you ever cried out to God to remove a 'thorn,' a problem from your life? Even St. Paul experienced ongoing weakness, which Scripture ... continue reading
---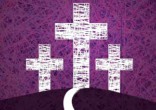 Happiness is often a matter of mind over matter - but true joy is a spiritual gift that comes solely through the grace of God. For many, ... continue reading
---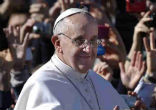 This past March 13, we celebrated the fifth anniversary of Pope Francis's election to the papacy. I recall five years ago watching EWTN's ... continue reading
---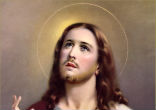 Jesus said to them, "Come after me, and I will make you fishers of men." Mark 1:17 As Christians, we have the extraordinary opportunity to ... continue reading
---