Can You See your Faith through Wispy Clouds?
---
God's mercy endures forever.
I think every once in a while we need to have a 'Faith' check. What is our capacity to believe and trust in God? Here's something that may help you.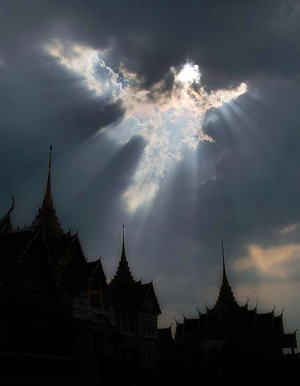 'And then they will see the Son of Man coming in the clouds with great power and glory.' Mark Ch. 13 verse 26
MOORESVILLE, N.C. - A December morning in the South: 66 degrees with a cold front moving in. I looked up and saw some wispy greyish clouds blowing low, across the sky. I thought of the many paintings and pictures that show the Trinity, or Jesus, Mary, or any other combinations in glorious context. I thought about the gospel of Mark Ch. 13 verse 26; 'And then they will see the Son of Man coming in the clouds with great power and glory.'
In the most Ignatius-like manner I pictured this in my mind and thought if I or others were to witness this, what it would be like. I think those that would count themselves as faithful believers would be swept away in awe, love, and praise. Those that have been 'lukewarm' in a sense would be freed of doubt and have their live totally converted in a moment. Those that never truly believed would have to be completely changed, having a sense of sorrow over their 'unbelief'.
The thought of why God does not reveal Himself in that way each day may be a question some people have; 'then everyone would believe!' While that is a great thought, the reality is that God has purpose as to what he does and what he doesn't do. One thing to remember is why we are here.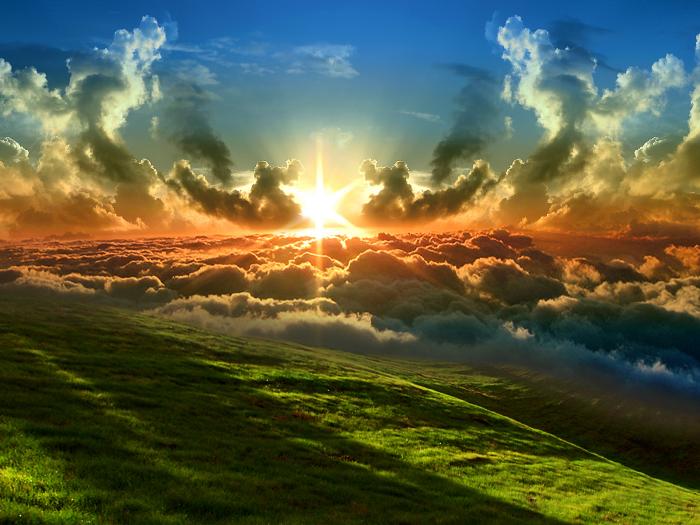 God's mercy endures forever.
God has given us a free will to be able to choose good or evil; to choose the higher nature which is of God, or our lower nature which is of the world. In these choices we have consequences - we either make sure of our calling to be with God for eternity in His glorious love; or to separate from Him - forever. The good thing is God's mercy endures forever. He is present through the sacraments to forgive, to empower, and to nourish body and soul. 
I know for some this isn't good enough, but that is what faith is all about. Trusting that whatever God does, whether we understand it or not, will be what is best for us all. So, this can be a 'faith check' what is our faith? What is our trust in God, who we can't see every day? Here's a question for you; do you believe that your spouse or parent will take care of you to the best of their ability - even if they aren't right in front of you? If you can have faith and trust in them; you should have so much more trust that Our Father in heaven will be taking care of you to the best of His ability!
A birth foretold: click here to learn more!
---
Web site to inspire others in facing their day.
---
---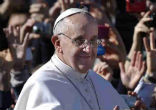 This past March 13, we celebrated the fifth anniversary of Pope Francis's election to the papacy. I recall five years ago watching EWTN's ... continue reading
---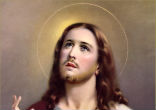 Jesus said to them, "Come after me, and I will make you fishers of men." Mark 1:17 As Christians, we have the extraordinary opportunity to ... continue reading
---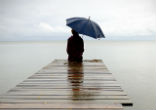 "I feel so incomplete," the Pastor announced at the end of the Mass. CANASTOTA, NY - The parish we had visited during a recent trip had ... continue reading
---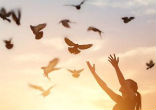 "If God is for us, who can be against us?" (Romans 8:31). This Scripture serves as a powerful reminder that when God is on our side, when ... continue reading
---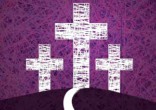 Happiness is often a matter of mind over matter - but true joy is a spiritual gift that comes solely through the grace of God. For many, ... continue reading
---