Just Picture Yourself in a Quiet Church, Now ponder Jesus, the Good Shepherd.
---
Now think of God and His endless love.
Have you ever just sat in church and pondered your life in the present moment? It's an meditative exercise that can bring you closer to God.
MOORESVILLE, N.C. - Picture yourself in a quiet church, sitting in the pew in front of the Blessed Sacrament. With this time, as unlimited and unconstrained as you wish, what would you do? What opportunity does this provide you with? To some, answering these questions may come easy, for others - more difficult. The appeal of this setting varies from person to person, as much as the things each of us hold close to our hearts. If you really can't picture yourself in this situation, please do; just for a few moments and think of the possible value it could bring you!
The quiet itself is foreign to you, as the world in all its busy-ness can be deafening in a sense. Clearing all worldly cares, tasks, worries and self-imposed expectations from your mind; calmness overcomes you. You begin to feel your muscles easing and relaxing. Tranquility overwhelms you in its truly peaceful essence. Let your mind go to the sights and sounds from your memory, that comfort and console you. Bring all your favorite memories to the front of you mind. Now think of God and the endless love he showers on us. Think of how the past can be kept in the past, and the moment and future can be as you desire to build it all in partnering with the source of endless love and mercy - God our heavenly father.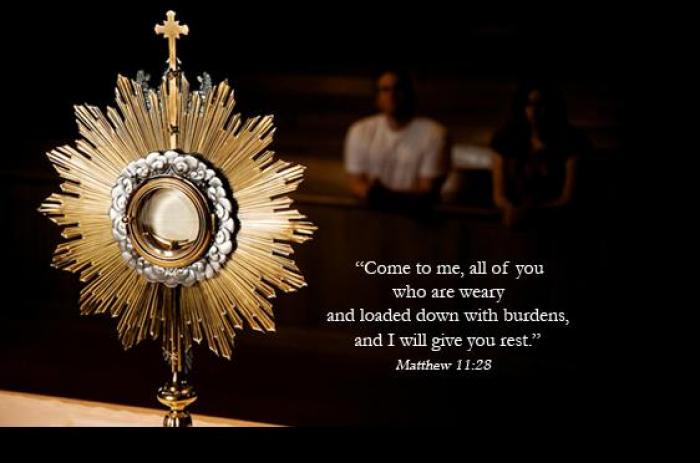 Prayerful Eucharistic Adoration.
Now ponder Jesus, the Good Shepherd. Think of yourself as the one sheep that has gone astray, lost in the world. Think of Our Lord, Jesus, abandoning everything else, just to come to us and find us to love and protect us. Think of yourself as the prodigal son, who returns home to his father to only find love, forgiveness and acceptance. In either way think of yourself being loved, unconditionally, no matter what the past has been. Think of what our Lord Jesus has sacrificed just for us, so that we may enjoy his unconditional love.endlessly.
Now open your eyes, and look upon the tabernacle where Our Lord resides. Look up at the crucifix and see the love, realized. God's love is an ever expansive thing that cannot be contained within itself. This love must be shared as Christ shares Himself in the Blessed Sacrament. Let us partake in this Sacred Mystery and in communion with the Body of Christ (His Church). Unite ourselves to Christ - to Love itself, and go forward alone no more; but with Christ forever!
A birth foretold: click here to learn more!
---
Web site to inspire others in facing their day.
---
---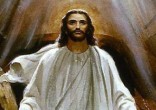 Going through the checkout at the shops I got talking with the girl behind the cash register who proceeded to tell me that Good Friday was ... continue reading
---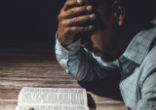 Have you ever cried out to God to remove a 'thorn,' a problem from your life? Even St. Paul experienced ongoing weakness, which Scripture ... continue reading
---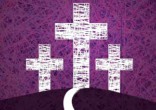 Happiness is often a matter of mind over matter - but true joy is a spiritual gift that comes solely through the grace of God. For many, ... continue reading
---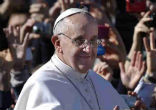 This past March 13, we celebrated the fifth anniversary of Pope Francis's election to the papacy. I recall five years ago watching EWTN's ... continue reading
---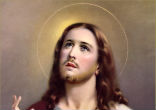 Jesus said to them, "Come after me, and I will make you fishers of men." Mark 1:17 As Christians, we have the extraordinary opportunity to ... continue reading
---