Do You Realize There is a Baby in the Back Seat?
---
Bringing home our bundle of joy!
Last blog, I wrote about our amazing night in the hospital. Join me today as Lia comes home with us, and we learn of the generosity of our friends.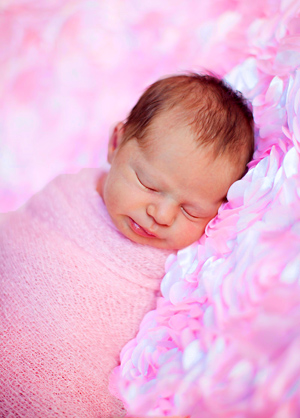 Babies are beautiful and extraordinary gifts from God.
As we awoke on Friday morning from a not so restful nights sleep, it still hadn't completely sunk in that we would be leaving the hospital with a wonderful baby girl. Lia had spent the night n the Neonatal Intensive Care Unit (NICU) because her oxygen levels were just a little low. By morning, those oxygen levels were fine.
We were able to visit her, feed her bottles, and bond with her. For us, and especially my wife, the moment that really hit us was when Anna, the birth mom, was discharged from the hospital.without taking Lia with her.
We stood in our room and just looked at each other. We were taking her home! We were given paperwork from the adoption agency, and an hour or so later, we had a baby in a car seat. Just like that, we grew from a family of three to four. As we pulled away from the hospital, my wife looked back at the sleeping baby and asked me, " Do you realize there is a baby in the back seat?" All I could say was "Yup."
What happened next just made our hearts melt.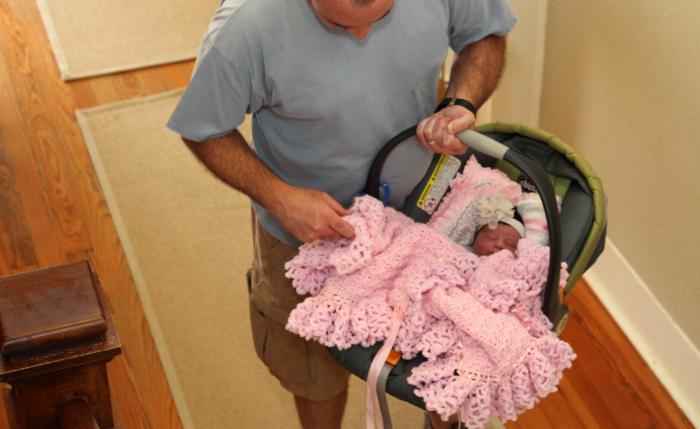 Welcome home to the new baby!
As we began the drive back to Denver in very slow rush hour traffic, my wife made calls to her friends, Kandyce, Mia and Sandy. As they talked, it became apparent that our friends had a little surprise for us when we got home. Under the guise of offering to take care of our cat, our friends took the opportunity to get inside our house. Once there, they cleaned out the room we had set aside for an eventual adoptive child. The husbands put together my son's old crib, the ladies and their daughters decorated the walls and our living room became a drop off point for all manner of gifts: strollers, cute little girl clothes, baby swings.
The outpouring of love completely overwhelmed us. On Thursday morning, we didn't have a plan for the day. On Friday evening, I wasn't sure what I needed to do next.
Our friends had opened up their hearts and made our homecoming easier. They have kept their hearts open and welcomed Lia into our small part of the world. As we put her down for the first time in her new bed in her new home, I couldn't believe she was actually here. This little girl, gifted to us by God and the unbelievable courage of a birth mom who said Yes to Life, was welcomed not only by us but also by a family that extends from Colorado to my home state of Texas and across the US.
Join me next time, as I write about out first week at home.
Blessings,
Michael
Michael Clark lives in Colorado with his family. He holds a Masters' degree in Roman & Byzantine history and philosophy. His current area of research is the Great Schism. Join him on his blog at www.thethreeromes.com or email at michael@thethreeromes.com.
A birth foretold: click here to learn more!
---
Copyright 2018 - Distributed by THE CALIFORNIA NETWORK
Pope Francis Prayer Intentions for FEBRUARY 2018
Say 'No' to Corruption.
That those who have material, political or spiritual power may resist any lure of corruption.
---
---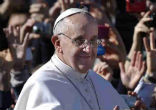 This past March 13, we celebrated the fifth anniversary of Pope Francis's election to the papacy. I recall five years ago watching EWTN's ... continue reading
---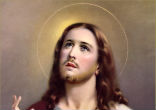 Jesus said to them, "Come after me, and I will make you fishers of men." Mark 1:17 As Christians, we have the extraordinary opportunity to ... continue reading
---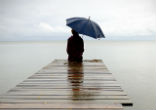 "I feel so incomplete," the Pastor announced at the end of the Mass. CANASTOTA, NY - The parish we had visited during a recent trip had ... continue reading
---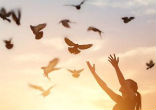 "If God is for us, who can be against us?" (Romans 8:31). This Scripture serves as a powerful reminder that when God is on our side, when ... continue reading
---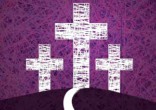 Happiness is often a matter of mind over matter - but true joy is a spiritual gift that comes solely through the grace of God. For many, ... continue reading
---