A Catholic Education is the Right Education!
---
Truth is the universal (catholic) principle that makes a university
The modern university and culture has incapacitated human beings for being able to encounter a transcendent reality, a truth that transcends mere "facts".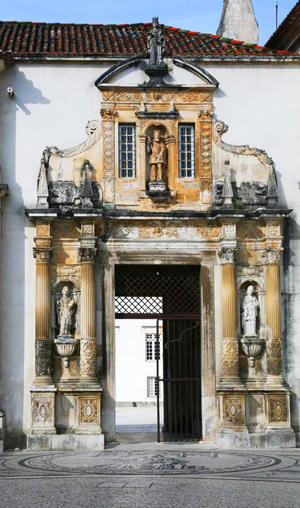 The 17th century Porta Ferrea or 'iron gate' which leads to the courtyard of Coimbra's Old University.
WASHINGTON, DC - In the first universities, education was about encountering truth, and through this encounter, the human being was introduced into a world that allowed his spirit to flourish.  It was simply good to know the truth; in a sense, the human being was fulfilled when he encountered truth.  This encounter entailed something of a conversion, an experience that allowed the human intellect to also flourish and "find a home" in the truth it was learning.  In this respect, the first universities implied a real unity - a unity of being in the truth.  The various disciplines that made up the university stemmed from this deeper reality that united them all: encountering truth.
Hence, the first universities were, in principle, truly catholic.  'Catholic' means 'universal', and that was the founding principle of education in the university.
Today however, education in the modern university is very different from what a university was originally meant to be.  To say that education is about encountering truth seems to be wholly gratuitous, and entirely unnecessary.  In fact the word "truth" means nothing more than "facts" collected from scientific data; and this is what the "educational experience" consists of in the modern university: not in encountering an intrinsic, universal (catholic) truth - the truth about reality as such - but in recording facts and data from scientific studies.  Without truth as a fundamental and universal principle, education is eradicated and replaced with an extrinsic forum with little or no concern for human flourishing.
In the modern university, data and "facts" are presented as means for achieving a goal, namely, a career.  People today typically ask one who attends a university, "What will you do with that ['that' being their degree]?"  Hence, a degree strictly serves a utilitarian purpose: its only value lies in its "usefulness".  
Shouldn't an education be more than striving for mere utilitarian means and ends?  The truth isn't good because it is useful, but because it is good!  The moment of conversion within an encounter with truth was the moment that transcended any utilitarian purpose that might be extracted from receiving an education - that was the original goal of the university.  It was the moment when the human person encountered the catholicity of truth.
Today, we could say that the modern university has reduced the unity of truth (or if you like, the catholicity of truth) to being data and "facts" that have no intrinsic connection to each other.  The experience of conversion is also one of unimportance, another "gratuitous fact" that bears no relationship to reality as such.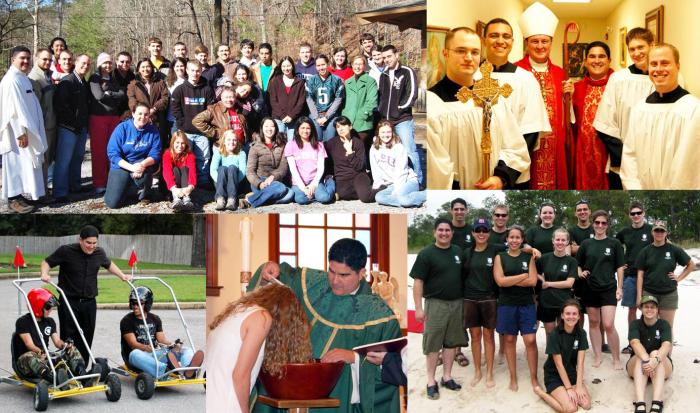 University of South Alabama Catholic Student Association.
It should go without saying that what goes on in the university spills over into the culture; in fact we could say the culture is an expression of the university.  What is happening in our North American culture and universities?  As George Grant would say, we no longer have universities - that is, those places of learning that are united by universal (catholic) truth - but "multiversities".  Without this unifying principle, the university is shattered and fragmented.  Is this not also indicative of the current situation of our North American culture?  Are we not also "shattered" and "fragmented" without any unifying principle to hold us together?
The modern university and culture has incapacitated human beings for being able to encounter a transcendent reality, a truth that transcends mere "facts".  It is the world of rationalism, which John Paul II so aptly described in his 1998 encyclical, Fides et Ratio: "It has happened... that reason, rather than voicing the human orientation towards truth, has wilted under the weight of so much knowledge and little by little has lost the capacity to lift its gaze to the heights, not daring to rise to the truth of being" (5).  
Perhaps healing the culture means reforming the university.  Sadly, even many Catholic universities suffer from disunity.
Obviously, some questions must be asked: what exactly is truth; what exactly is the unifying principle of truth that makes a university?  The answer can be approached from many angles, but for now it must be said that truth is a universal reality; it is catholic in the fullest sense of the word.  An education in truth is the only education worthy of a university; a catholic education is the right education.
A birth foretold: click here to learn more!
---
Copyright 2018 - Distributed by THE CALIFORNIA NETWORK
Pope Francis Prayer Intentions for APRIL 2018
For those who have Responsibility in Economic Matters.
That economists may have the courage to reject any economy of exclusion and know how to open new paths.
---
---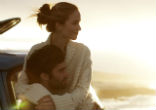 "Love is patient, love is kind. It does not envy, it does not boast, it is not proud. It does not dishonor others, it is not self-seeking, ... continue reading
---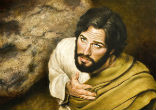 What if you had given everything you had (including your life) in order that others might live but only a handful of those for whom you ... continue reading
---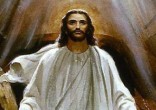 Going through the checkout at the shops I got talking with the girl behind the cash register who proceeded to tell me that Good Friday was ... continue reading
---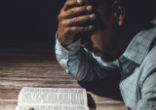 Have you ever cried out to God to remove a 'thorn,' a problem from your life? Even St. Paul experienced ongoing weakness, which Scripture ... continue reading
---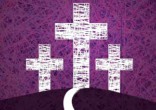 Happiness is often a matter of mind over matter - but true joy is a spiritual gift that comes solely through the grace of God. For many, ... continue reading
---