How do you get More of 'HAPPY' and How to you Hold Tight to it to make sure it Doesn't Escape?
---
Don't Waste Time, Be Happy Now.
Often times I find myself looking to the future, setting goals and pushing forward in order to obtain more - more of something or someone that I ultimately hope will lead to more happiness.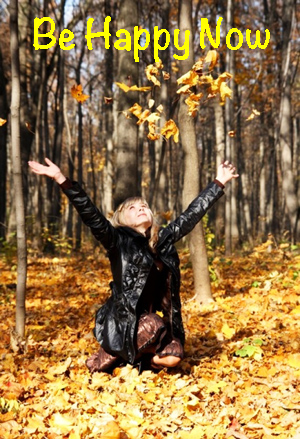 You are in charge, Be Happy Now!
It,s so easy to think, if I could just get that job, that spouse, that promotion, that house, or start that family, then I'd be happier. Then I'd have reached success. We do this with so much in our lives, whether it's within our professional life, personal life, or spiritual life. Happiness is something we always strive towards and as we move forward, the line we strive towards also moves forward, never quite allowing us to be fulfilled in our search.
No matter what we achieve or accomplish or obtain, it soon becomes our new normal, no longer a distant goal or finish line which equals the highly coveted prize of happiness. Once our sense of normal has shifted and molded into something new (relative to our new circumstances) we quickly forget the things which were once our ultimate goal for happiness. Instead those things become a former step in the road to happiness and this leaves us feeling less than happy once again. It's a crazy cycle of constantly pushing off lasting happiness simply because we feel we have not yet achieved enough.
What is enough?
When does the "finish line" cease to be delayed?
How do you get more of 'happy' and how to you hold tight to it to make sure it doesn't escape?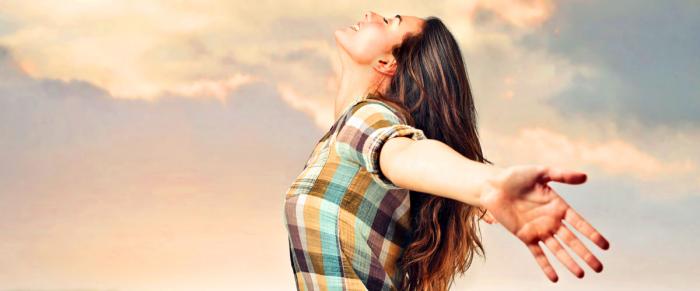 The time is now to be Happy!
You might think there are many ways to do this, but ultimately there is really only one way.
BE HAPPY RIGHT NOW.
In order to obtain happiness, we need to be happy in the NOW. Don't waste time. Don't allow your life to pass you by as you hope for something better, something different. If you want happiness now, choose to be happy now.
If you're not able to find happiness in this moment, what makes you think you'll be able to find it in the next?
---
---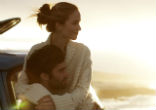 "Love is patient, love is kind. It does not envy, it does not boast, it is not proud. It does not dishonor others, it is not self-seeking, ... continue reading
---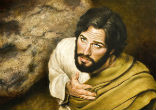 What if you had given everything you had (including your life) in order that others might live but only a handful of those for whom you ... continue reading
---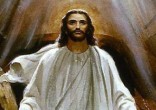 Going through the checkout at the shops I got talking with the girl behind the cash register who proceeded to tell me that Good Friday was ... continue reading
---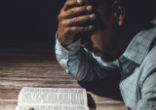 Have you ever cried out to God to remove a 'thorn,' a problem from your life? Even St. Paul experienced ongoing weakness, which Scripture ... continue reading
---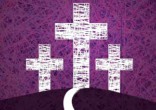 Happiness is often a matter of mind over matter - but true joy is a spiritual gift that comes solely through the grace of God. For many, ... continue reading
---